The auction of a jersey worn and signed by the late Jerry Collins to raise money for his young daughter has reached nearly $600 only a few hours after it began.
The jersey is being auctioned by former Hurricanes commercial manager Sam Rossiter-Stead. All funds go directly to Collins' daughter Ayla.
The auction began at about 3am today with no reserve, and by 10am 21 bidders had pushed the bid to $595.
"Ever since the accident I've been waiting for the right time to sell the jersey to raise as much money as possible for Ayla," Rossiter-Stead said. "And this weekend is perfect with the Hurricanes playing the final."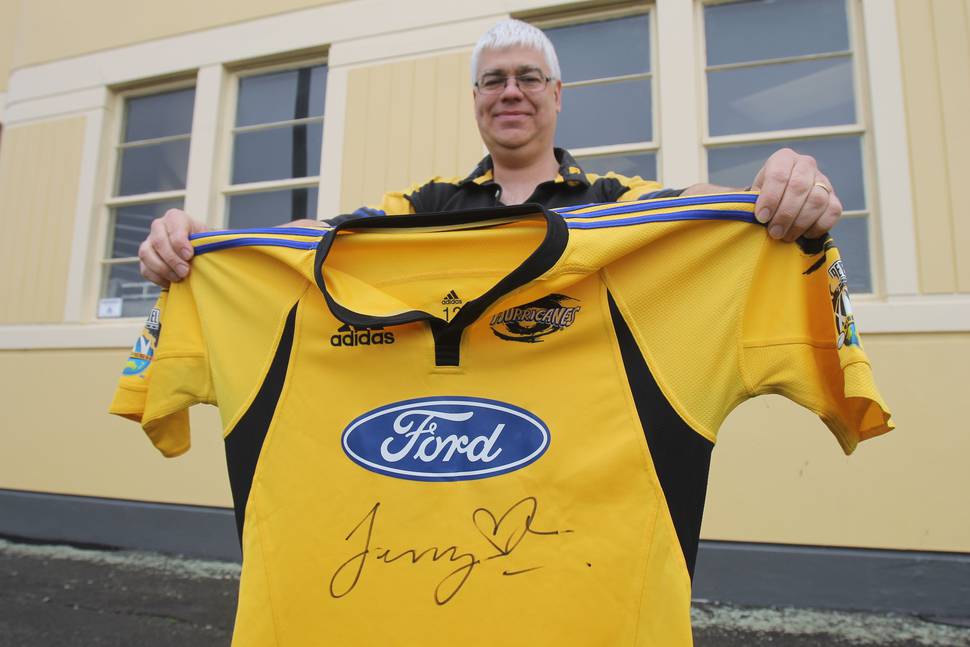 Collins was killed alongside his partner Alana Madill in a car crash in the south of France last year. The former All Black is thought to have thrown himself across his daughter's body to protect her from the impact of a bus. Ayla survived, but spent months in hospital.
Collins wore the jersey while playing for the Hurricanes in the 2007 Super Rugby season, and it features his distinctive signature with a large love heart. It was gifted to Rossiter-Stead when Collins left the Hurricanes in 2008.
Rossiter-Stead said he was shocked to see how quickly the auction price had risen.
"I checked it when I was having my breakfast this morning and saw it was up to $500 and I just thought 'wow'."
In the auction description, Rossiter-Stead said it has slightly stretched sleeves to accomodate Collins' "massive biceps".
Although he is best remembered for his exploits as a blindside flanker wearing the number 6 jersey, he wore this one when playing as a number 8.
Trade Me has waived all listing and success fees on the auction, which is scheduled to close on August 11.