Welcome to the third edition of the PPRs. The first was, by necessity, compiled largely on reputation. The second had a few randoms sprinkled in as rushed, first-week judgements were made. Strange thing is, the quality of the match-ups mean in most cases we're not a lot further down that path.
The PPRs are assessed by a combination of Opta stats, game-changing interventions, influence and a dash of reputation. Although it is fraught, we try to project the player's worth going forward as much as we acknowledge their deeds to date. Often, as is the case with Nos 1, 2 and 4, hunches come into it.
Last week I lamented the dearth of quality decision-making at numbers nine and 10 while lauding the ability of No 8s to control the tempo of matches and fullbacks to provide both security and spark. The halves have addressed that somewhat, with big performances by Dan Biggar and Ben Youngs in particular, but elsewhere it was hard to judge with many sides - including the All Blacks, Ireland and France - using the opportunity to run out their depth players.
This week, we have a new No 1. Well, we could hardly have an Englishman at the top after the humbling at the hands of Wales.
1. Kieran Read - NZ - No 8 (up 1)
This is a largely intuitive placement based on a nice enough stat line in his first match and the following scene from Steve Hansen's selection bunker: "What you guys need to know is we've got the best No 8 in the world here..." "Too right." "Let me finish Foxy. But he's not quite fizzing like the proverbial can of Coke. So what I'm going to do is make Sam Cane skipper for Namibia. That should get Reado more hyped up than a hormonal teen with a six-pack of Red Bull."
2. David Pocock - Australia - No 8 (up 1)
Watching England try to shift Pocock and Michael Hooper from the breakdown is going to be one of the most fascinating things to see of a Sunday morning. One small point: Rankings is not convinced slowing down and disrupting England ball is necessarily helpful to Australia's cause. Turning it over is, obviously, so Pocock will need to be brilliant, rather than simply annoying.
3. Sonny Bill Williams - NZ - Midfield (up 2)
If you thought he was too high last week, lookie here. SBW has carried the ball into contact 19 times and he has offloaded 13 times, a few of them absolute peaches. Off the top of Rankings' head, that means that 68.421 per cent of the time he takes the ball to the line, it doesn't die with him. That's astonishing. Whether he is starting or, most likely, off the bench, that is game-breaking stuff. One quibble: sometimes SBW needs to realise just how big, fast and intimidating he is and rather than look to offload every time, actually use his physical gifts to break the line.
4. Israel Folau - Australia - Fullback (up 5)
He enjoys a situational slide up the Rankings not because of what he did against Uruguay, which was have the day off, but because of what Wales did to England, which was beat them. Now England face a must-win match and they are not going to beat the Wallabies by 'skilling' them off the park. They're going to do it by blood and thunder, by up-and-unders and intolerable pressure. Folau, a dead-set genius , might find himself tested in the 15-man game like never before. He's up to it.
5. Mike Brown - England - Fullback (down 4)
It's trendy to kick England while they're down and Rankings has dutifully removed Brown from the No 1 slot, but he is still the biggest metre-eater at the tournament with 254 and has the most clean breaks with seven (though there appears to be some liberal interpretations of 'clean' among stats wranglers). He might be remembered most, however, for poking the Warburton bear from his slumber.
6. Dan Biggar - Wales - First-five (new)
The Welsh will literally start crying if one of their players does not feature soon, so here, direct from Morriston, is Dan Biggar. For a man with so many tics, he put in a nerveless display of kicking against England that will give him automatic entry into the Welsh Hall of Fame. And, no, this placing does not make him a better player than Carter or Sexton, but he now shapes as more important to his team's chances of advancing to the latter weeks of this jamboree. Incidentally, not only has Biggar gone 8/8 from the tee, but he has, at 50.2m, also landed the second-longest kick of the tournament.
7. Iain Henderson - Ireland - Lock (down 1)
He was arguably the best player of week one (on one tournament power index he was top), and the locking tyro can't be dropped too far just because Joe Schmidt gave him the week off against Romania. A slightly tougher test awaits against Italy.
8. Aaron Smith - New Zealand - Halfback (up 8)
Going by what happened in a Smithless environment against Namibia, if Aaron Smith gets a long-term injury, there is only one word for it - yikes!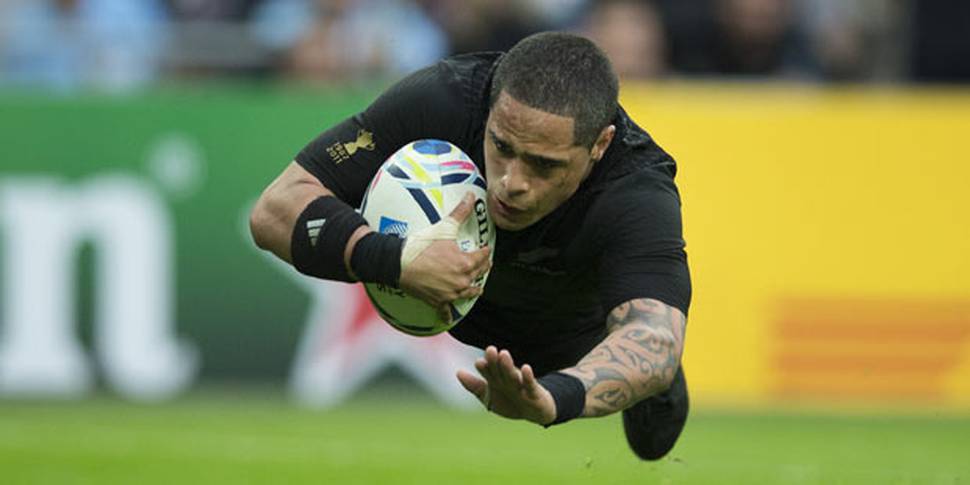 9. Greig Laidlaw - Scotland - Halfback (up 3)
Scotland have an improbably good chance of going deep into this tournament and judging by the mail that the TPRs, a close relative of the PPRs, has received lately, that thought seems to appall a number of people. If the Scots are to give the Boks a shake in Newcastle this weekend - and Rankings truly believes they can - it will be because of the goalkicking and tempo set at No 9.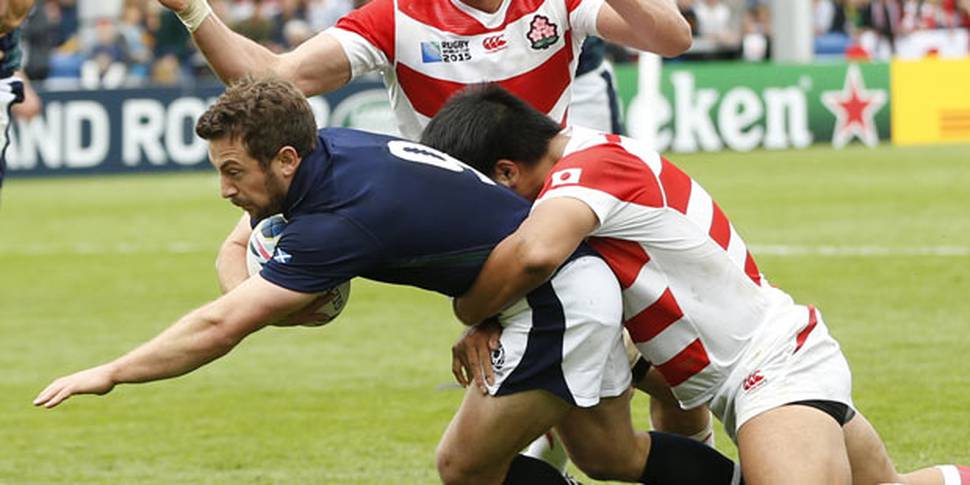 10. Dan Carter - NZ - First-five (nc)
Here's the thing about Beauden Barrett. He scooted between two line defenders and beat another two cover defenders with blinding pace. He took on the line and constantly asked questions. He even conjured up a cross-field kick at the death that would have had Carter apologists literally foaming at the mouth had he been the one to execute it. Yet at the end of the game all we could think about was how nice it would be to have Dan back in No 10 after Barrett hooked or squibbed everything off the tee. Carter, the nation's safety blanket, stays pat.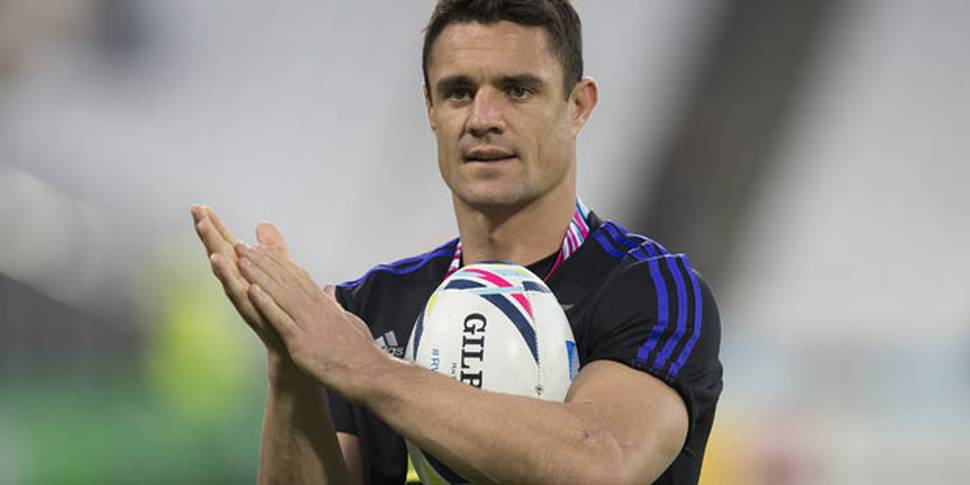 11. Johnny Sexton - Ireland - First-five (nc)
Like Carter, Sexton got a second-game rest, sitting out Ireland's comfortable-enough victory over Romania. Ian Madigan did nothing to suggest Sexton is under any pressure.
12. Wesley Fofana - France - Midfield (new)
Confession: when Rankings plugged the wire marked France into the back of the PPR server, the machine started making a horrible whirring noise, followed by smoke and ominous blue sparks. If a machine can't work out what to do with the French, how do you expect a human to cope. Last week the PPRs featured Thierry Dusautoir (he'll be back), Louis Picamoles (very ordinary against Romania), and Rabah Slimani (mysterious prop). All jettisoned with one short-circuit. Instead we have Fofana, a damn fine player - this week at least.
13. Ben Smith - New Zealand - Fullback (up 1)
New Zealand were just better when he came on against Namibia. The uplift was too noticeable to be coincidental. He features highly in the metres gained, carries and defenders beaten lists.
14. Michael Hooper - Australia - Flanker (down 1)
Whatcha gonna do England, when Pocock and Hooper come for you? Rankings cannot wait to see the response. Appointment viewing, Sunday morning.
15. Willie le Roux - South Africa - Fullback (up 8)
The Boks are a better team with Le Roux at the back - it's as simple as that. He had 88m on eight carries with two clean breaks. He also kicked 13 times, mostly well. We'll say the turnovers he conceded were the result of rust. As his team gets more confident, so will he.
16. Ben Youngs - England - Halfback (new)
His 60+ metres made from sniping around the edges should have been the difference between his side winning and losing to Wales. He was arguably the game's dominant figure until he was replaced - in one of those crazy 'we do it because it's what we always do' substitutions - for the inferior Richard Wigglesworth.
17. Leone Rakawara Fiji Lock (new)
How the hell did we miss the big bloke the first time around? The locking powerhouse has been Fiji's best, racking up carries, offloads, passes, lineout wins, turnovers (yeah, he conceded a couple too) and defenders beaten all over the shop. Statistically at least, he's out-Retallicking the current World Rugby player of the year.
18. Ayumu Goromaru - Japan - Fullback (nc)
This is not a novelty pick. Goromaru is the real deal. Japan has a hard-working if penalty-prone pack but it is their custodian that is raising eyebrows. His try-saving tackle on Tommy Seymour is worth this entry alone and elicited this great Twitter response from the Scotland wing: "Finally managed to get myself to Leeds. Took a little longer than the rest of the lads after Goromaru sent me 3 counties over with that hit."
19. Mamuka Gorgodze - Georgia - No 8 (down 15)
Still a colossus who is second on the overall tackle count behind teammate Viktor Kolelishvili, first equal with Rakawara in offloads and sixth equal in lineout wins and defenders beaten. However, it was his yellow card that sparked Argentina into action during Georgia's 9-54 humbling, so he must be further penalised here.
20. Richie McCaw - NZ - Flanker (nc)
In the unaccustomed position of coming off the bench against Namibia, McCaw perhaps showed his value in the way that the All Blacks allowed that second half to drift along as if trapped in a vacuum of apathy. McCaw would not have stood for that. His tournament is really only starting to kick into gear now. He will rise, and rise quickly.
21. DTH van der Merwe - Canada - Wing
He, along with Nick Blevins, were really good in a poor Canadian performance against Ireland. Against Italy, van der Merwe showed that was no fluke. If he had retained a little more poise when Canada was pressing hard for a win in the final 10 minutes he'd be even higher on this list. His 243m gained puts him behind only Brown and Telusa Veainu, and he sits comfortably in the top 10 for carries, defenders beaten, breaks and offloads.
22. Santiago Cordero - Argentina - Wing (new)
Rankings loves a good in and away; the kind so expertly utilised by Cordero in his demolition of Georgia. He now has 172 ground metres and is fourth on the overall list. He was sitting on 20m after the All Blacks game.


23. Schalk Burger - South Africa - Flanker (new)
You just couldn't have a Bok involved in the Japan loss in last week's PPRs, which was hard on the ageless grafter Burger, who was by some margin the best of an embarrassed bunch. A faith-restoring win against Samoa, however, and this follow-me unofficial captain is back. One point: although he leads all carriers with 37, just 13 have made it across the gainline.
24. Leonardo Senatore - Argentina - No 8 (down 16)
Struggling to get news out of the Argentine camp re the status of their blockbusting No 8. It is one area that Los Pumas are not struggling for depth, so Senatore can take a big slide. His stock could rise again after Monday morning's clash against Tonga.
25. Sam Warburton - Wales - Flanker (new)
Rankings has been guilty of chronically under-rating the Wales captain but his performance against England in the second half, while not statistically gaudy, demonstrated why he is so highly regarded by Warren Gatland. He always seems to be close enough to the action to be important. A curious sort of player, not too dissimilar to Reuben Thorne.