The oven is the show-off star at this Shore newbie.
Address:
124 Queen St, Northcote Pt
Ph:
Ph: (09) 480 9600
Book online
Cost:
Small dishes $14-$24; pizzas $21-$27; mains $24-$32; sides $6.
"Is your phone on the blink?" I asked the waitress as the Professor and I took our seats at this new place in the room, next to the Bridgeway Cinemas, that used to be Sausalito.
"Only I've been ringing it all day to make a booking," I explained, "and no one answers."
"You know, I don't even think we have a phone," she said, with the eyes-lit-up expression of someone who has just solved a knotty problem. "And we don't take bookings anyway, so ..."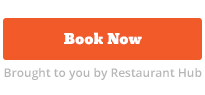 So perhaps you should disregard the phone number above, which is listed on the website.
Perhaps the owners think a telephone number is a mere detail, but I don't. If I opened a restaurant, I'd make damn sure it was easy to get in touch.
I'd also instruct the waitstaff to alert the kitchen when a dish was sent back virtually untouched, which is what happened to a vile concoction the menu identified as gnocchi.
I'd have the maitre d' politely ask the diner what the problem was, and remove it from the bill.
Instead, she asked me at the till whether everything was okay. I told her we didn't care for the gnocchi, and she said she appreciated the feedback but didn't ask for specifics, just thrust the eftpos at me and expressed the hope that we would "give us another chance".
The restaurant, after a four-month refit, certainly looks the part: lovely tiles, handsome striped banquettes, blond chairs. It bills itself as a "family affair", so presumably some of the five partners are related to Simon and Jacquie Mackenzie from the well-regarded Stafford Rd Wine Bar along the street, who are principals. Hip Group connections are mentioned, but it's hard to think of anything Hip Group about this place.
The kitchen makes much of the fact that it has a Spanish charcoal-fired oven, though I would find myself wishing it did not, because the chef seemed obsessed with using it to make everything except icecream. Having endured an immolated flounder at The Halcyon a few evenings earlier, I was leery of the hapuku listed under "over the coals", even though the waitress said it was not chargrilled. But the Professor failed to notice that those gnocchi were also in that section of the menu. These monstrosities arrived as medal-size 1cm-thick tasteless doughy discs charred long enough to impart black lines but not to warm them above tepid.
I was attracted by a dish called can can pork which the waitress said was Argentinian (it's not; it's Puerto Rican): in essence, it's a massive curved pork chop, incorporating belly and rib. I had never heard of it, but it didn't take much online research to establish that it needs slow, oily cooking. Here, it was dry and tough (though near the bone some juice remained) and a topping of shredded apple didn't do much to compensate. I suspected that bloody oven again.
Earlier dishes had impressed about as much: a salmon entree described as carpaccio (it wasn't) contained all the ingredients listed on the menu, but they'd left the imagination out; limp, greasy calamari were lent little life by capers and underripe tomato; a Caesar salad was a cruel joke, topped with cheap, vinegary white anchovies and drab, fatty bacon.
Fairness demands I note that the place was packed and a hamburger at an adjoining table looked excellent. Perhaps I made bad choices. But I'll need to hear some pretty glowing reports of this place before I give it another chance.