If you haven't done so already, I suggest this year you make peace with a more casual style of eating out. Auckland has seen a raft of new eating precincts spring up over the past 24 months and many are taking their lead from countries and cultures where dining is a relaxed, everyday affair with communal tables, shared plates and a "no bookings-just turn up" policy all par for the course.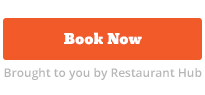 One such eating enclave, Ponsonby Central, was teeming with people within days of its rolling opening at the end of last year and Maldito Mendez, owned by Nico Mendez and Sarah Ginella, was one of the first to open. Riding the current insatiable enthusiasm for food from Central and South America, there's been a line out the door ever since.
Walking in you feel as though it's been there forever, which in some ways it has, just not here in New Zealand. The owners sourced the worn black and white floor tiles, old cafe tables, rustic wooden bar top, magnificent wooden fridge, huge glass-jar lampshades and other fabulous fittings from Uruguay and shipped it all here to great effect - you could be anywhere in South America. The same goes for the relaxed chaos. People jostle for a table and those lucky enough to get one are then challenged to juggle their food and drink to fit on the tiny table tops, and balance their butts on the small wooden stools. It adds up to a highly convivial atmosphere.
A blackboard menu sets out small snacks that you find on sale at street stalls and informal cafes and bars throughout Latin America, including empanadas, taco and ceviche; and a daily printed menu adds larger plates to the mix. We start with the freshly fried empanadas - little twisted pastry parcels, more delicate than you find in their country of origin I think, and delicious, encasing fillings of creamy leek, blue cheese and walnut or beef and mushroom, and served with smoky salsas. Croquetas with bacalao, that salty dried fish favoured in Portugal, Spain and the Americas, are crispy and golden and, dipped in the thick aioli, a cheeky onslaught for the tastebuds.
This visit is my sixth, at least, to Maldito Mendez, and I keep falling for the tacos even though they're like an unreliable boyfriend who keeps letting you down. All the components are there - soft corn tortilla, well-shredded cabbage, tangy green tomato, finely diced salsa, beans, guacamole, queso fresco (fresh cheese), a squeeze of fresh lime, pulled pork, shredded beef - but they're served on large tortilla so difficult to eat that you're tempted to resort to using cutlery. In doing so, you miss out on the all-important, soft-crunchy-juicy, layered, mouthful of flavours and textures all hitting you at once. The pulled pork taco we sampled on this night was terrible - dry, stringy, the slaw tasteless, the pineapple chunks cut too large and tasting tinned. I have fared better with the crispy fish taco on previous visits but I'm recommending you ditch them altogether because the rest of the offerings are much better.
The paella is marvellous - full of the muskiness of a decent fish stock, sweet juices from popped-open cockles and the softness of hunks of steamed white fish. Green tomatoes, peppers and asparagus make this a riotous party of colour and flavour. The duck mole, that complex, mysterious concoction of chocolate and chilli, comes served on fluffy rice flecked with herbs. Pickled chillies and carrots add a piquant surprise and a spicy kick. These main dishes are pricey at $28 a pop, given you have to queue to order, wait for a seat and then perch uncertainly on stools at tables that are annoyingly small, but the sheer quality and intensity of the flavours justifies the price in the end.
Don't be tempted to skip desserts - they're seductive and sensational. A silky smooth flan with rum-soaked raisins and dulce de leche, that insanely sweet caramelised condensed milk, slides down the throat and is the perfect cooling dessert for a humid Auckland evening.
If the olive oil chocolate mousse is on, take it. It's an intriguing texture and the dark bitter flavour, offset by slices of fresh orange, makes for a dazzling combo.
This is eating, not dining and it's fun, not fine, but once you're clear about that, I guarantee you won't mind a bit lining up for a casual fling, filled with spice, flavour and texture to thrill, at Maldito Mendez.
From the menu: Empanadas - leek/blue cheese, beef - $6 each, taco $15, croqueta $10, ceviche $15, seafood stew with paella rice $28, roast duck mole $28, flan $10, mousse $10

Drinks: Try the beers from Barcelona and iced hibiscus tea