Regeneration of land adjoining port precincts has boosted retail and commercial property activity right around the country, as well as increasing land values.
Bayleys Real Estate analysis shows much land previously dedicated to port-based activities — such as chandlery, warehousing, cargo handling, or fish processing — is now helping to socialise the hearts of cities.
Port land tends initially to sustain the industrial growth of seaside cities, says the research, but it can end up being more valuable per-square-metre when converted to commercial use, particularly bars and restaurants.
Port regeneration and modernisation projects here have replicated those in Barcelona, Spain; the Docklands, London; San Francisco; Singapore River; Granville Island, Vancouver and Sydney's Darling Harbour.
Bayleys' national director commercial and industrial Ryan Johnson, says such redevelopments can be designed to preserve the flavour of port properties dating back 100 years or more.
"With a clear nod to heritage, historic buildings are retained as much as possible, strengthened using modern engineering methods and further enhanced through clever use of architecture and interior design," Johnson says.
"This has restated in a dramatic lift in land values as previously old, industrial-focused building stock has been brought up to modern-day standards, attracting per-square-metre rates right up to $650."
Johnson gives the example of such work at Wynyard Quarter, in Auckland; Clyde Quay Wharf, in Wellington; Ahuriri/West Quay, in Napier and Te Ana, in Canterbury's Port Lyttelton.
The Government's Provincial Growth Fund has earmarked more than $800,000 for a feasibility study into options for re-developing Dunedin's waterfront – with the potential to include a hotel, clam shell-shaped cultural centre, commercial premises and a marine centre.
Auckland
The Bayleys' research notes that nine years ago, Auckland's Wynyard Quarter locale was primarily a working industrial waterfront area.
The urban regeneration agency Panuku Development Auckland, was tasked with revitalising the dockside to optimise public connection with, and use of the waterfront, while retaining an authentic maritime environment.
Now the precinct features a strip of hospitality-focused tenancies, commercial premises such as ASB's head office, a performance theatre, retail units, and residential apartment blocks. The international Park Hyatt hotel is under construction. Precinct Properties has completed and leased two buildings in the precinct and has plans for another. On completion, the company will own 46,000sq m of commercial office space in Wynyard Quarter.
Wellington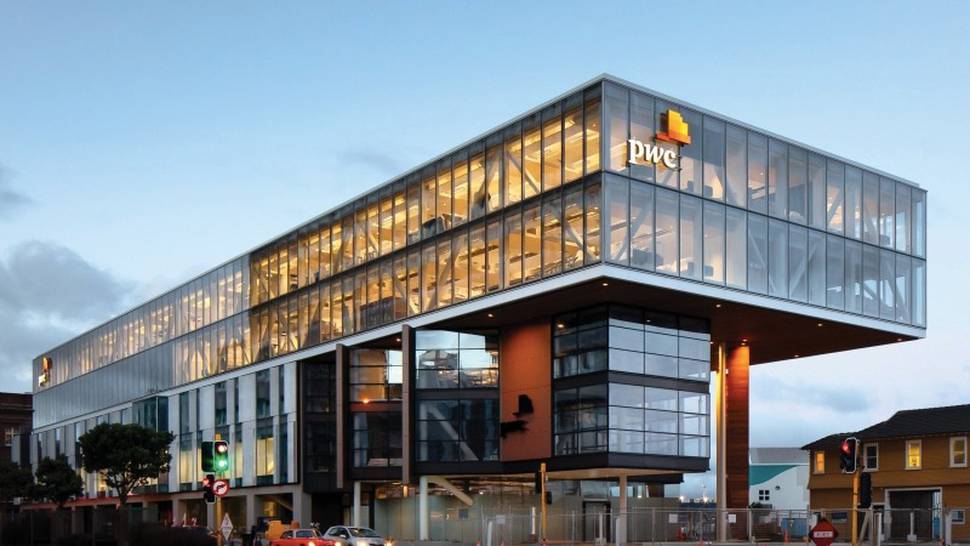 In the capital, the entire waterfront estate from Taranaki Wharf to Clyde Quay Wharf is held by Wellington Waterfront Development on behalf of Wellington City Council.
Developments by private sector parties are subject to long-term leasehold agreements — with terms typically around 100-years.
Willis Bond & Co rejuvenated buildings such as Wellington Brewing Company, NZX Centre and the Free Ambulance Building. The company's most recent projects are the Clyde Quay Wharf (the former overseas passenger terminal) and the PwC Centre, at the northern end of the waterfront.
This last development is now fully-leased: PwC's Wellington office occupies two upper levels, with tenants including rural insurer FMG; The Co-operative Bank and financial services company MAS.
In the retail spaces, there's a Wellington Hospitality Group restaurant, Black Doris Café, Mall Drycleaners, Crave convenience store, Capital City Motors' showroom and co-working space, Digital Nomad.
Construction on Site 9 is expected to start in 2020, comprising four-levels of office space, with retail tenancies at ground level expected to attract rents in excess of $500 per-square-metre.
Napier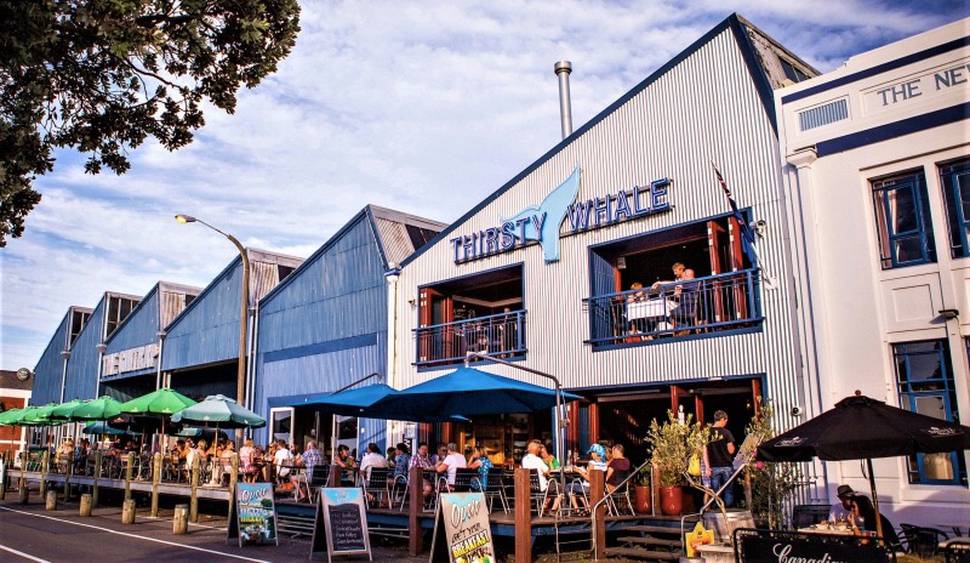 In the Napier waterfront precinct of Ahuriri, Bayleys' analysis found the West Quay commercial and residential hub had been embraced by seasoned commercial real estate developers Mackersey Development, Wallace Development and the McKimm family. Appreciating the value of owning land in a regeneration zone, Napier City Council has retained the leasehold interest in pockets of property.
Lyttelton
The port's Te Ana waterfront renewal project underway on the harbour's west side features an upgraded marina, and in time will incorporate a promenade, eateries, and other commercial developments.
Those new commercial shoreside developments will include the refurbishment of an existing heritage woolstore overlooking the marina to cater for a mix of commercial and retail tenants — with 720sq m of ground floor space available. The marina's administration offices, berth holder amenities and public washroom facilities will be accommodated at The Woolstore, which has been strengthened and upgraded while retaining many of the distinctive characteristics of the original building.