The construction of 25 stylish KiwiBuild apartments in Onehunga is starting today, with first dibs on the low-cost properties opening next week.
The @340 Onehunga properties, available to eligible KiwiBuild buyers, is the first KiwiBuild development under the Buying off the Plans initiative.
It will see the construction of six studio apartments priced from $380,000, 12 one-bedroom apartments priced from $490,000, and seven two-bedroom apartments priced at $600,000.
Ballots for these apartments open next week, while they are due for completion by August 2019.
Housing and Urban Development Minister Phil Twyford said the architecturally-designed apartments will be built to high specifications to minimise ongoing maintenance costs and maximise living space.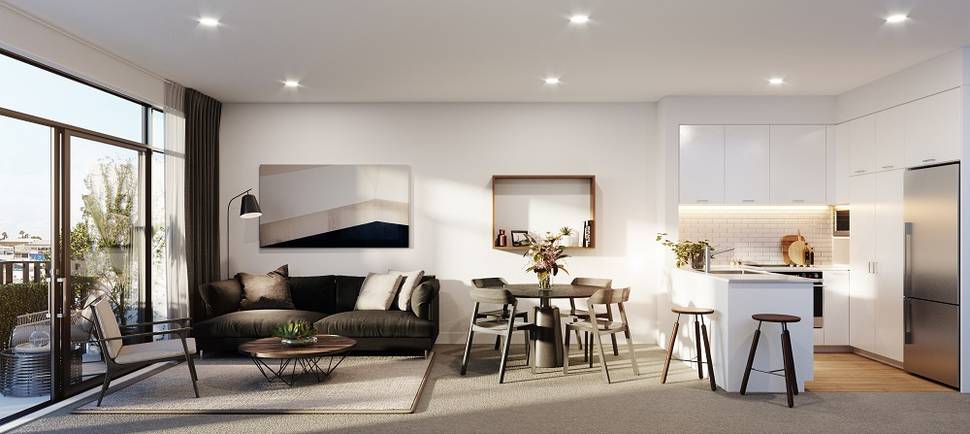 "They will also have high-quality fittings included in the price such as blinds, washer/dryers and dishwashers, which are often hidden costs for first home buyers."
The apartments are in a highly desirable central Auckland location which is well-serviced by public transport, he said.
"The @340 Onehunga development is a six-minute walk from Onehunga train station and on a main bus route with connections to the CBD and Auckland Airport. It will also have light rail.
"There is a range of amenities nearby, including Cornwall Park and the proposed new foreshore at Onehunga Bay."
Twyford said Onehunga is also one of 10 suburbs across the city identified as a priority for Auckland Council investment in streetscapes, landscapes and cycleways.
"This is a unique opportunity for those who have been locked out of the property market to buy a modern, new home in an increasingly popular area that might otherwise have been out of reach for first home buyers," he said.
If successful in the ballot, buyers will be required to pay a deposit of 10 per cent of the purchase price, with the balance to be paid once the apartments are completed.
KiwiBuild incentivises property developers to build more quality, affordable homes faster, by reducing their risk in a number of ways, including underwriting homes in new developments.
KiwiBuild is on track to deliver 1000 KiwiBuild homes by mid-2019, then a further 5000 homes by June 2020 and another 10,000 homes by June 2021.
*Open days will be held at 340 Onehunga Mall this Saturday and Sunday, and agents will be available seven days a week from 11am to 2pm until the ballot closes on 15 October.