Four properties within the Hastings' Park Mega Centre, which together comprise one of the country's largest singularly-owned portfolios of big-box retail outlets, are for sale in Hawkes Bay.
The portfolio's tenancy list features some of New Zealand's best-known retailing brands including Briscoes, Rebel Sport and Noel Leeming.
"Each property is on its own individual freehold title," says Mike Houlker of Bayleys Auckland who, with colleague Sunil Bhana, and Rollo Vavasour of Bayleys Hawke's Bay, are jointly marketing the portfolio for sale by tenders closing at 4pm on August 8.
Featured in Bayleys' latest Total Property magazine, the four tilt-slab, big-box premises have addresses at 536, 538-540, 610 and 612 Karamu Rd North in the Park Mega Centre - a well-established retail destination about 550m north of the Hastings' CBD.
Other large format retailers within the precinct or located nearby include household goods retailers The Warehouse and K-mart, clothing chain Kathmandu, home cleaning products giant Wet & Forget, vacuum cleaner specialist Godfreys, home DIY products retailer Mitre 10 Mega. Houlker says the site was previously occupied by the Nelson Park athletics track and grandstand.
"The four properties for sale – owned by the same vendor, a commercial property investor – can be tendered for individually, as one entire lot, or in any combination of single properties," he says.
"Combined, the properties generate annual net rent of $1,359,000 plus GST."
Companies on the tenancy schedule include:
The Clearance Shed occupying a 1458sq m building constructed in 2011, on a lease running through until 2025, with two further seven-year rights of renewal and paying annual net rent of $285,000 plus GST;
Briscoes/Rebel Sport leasing a 3848sq m building constructed in 2017, on a lease running through until 2026, with three further three-year rights of renewal and paying annual net rent of $644,920 plus GST;
PETstock renting a 1000sq m building constructed in 2017, on a lease running through to 2024 with two further six-year rights of renewal and paying annual net rent of $220,000 plus GST;
And
Noel Leeming occupying a 1250sq m building constructed in 2014, on a lease running through to 2021 with two further six-year rights of renewal and paying annual net rent of $209,000 plus GST.
Vavasour says Lot 3 housing the Clearance Shed is a 1919sq m landholding; Lot 4 occupied by Briscoes and Rebel Sport is a 4498sq m site; Lot 5 leased to PETstock has an area of 1396sq m; and Lot 6 tenanted to Noel Leeming is 1540sq m.
"All four blocks are freehold titles which each have a one-sixth share in 7452sq m of land which has vehicle access and common car parking areas as part of the greater Park Mega Centre. The shared sealed car park has modern spot-lit parking for 215 vehicles intermingled with kerbed gardens and drainage; with all four buildings having good profiles to the shared access lot," he says.
"This is certainly the biggest single retail sell-down in the Hawke's Bay which anyone in our office can remember for decades."
He says the Park Mega Centre has been developed into a collection of large format retail buildings over the past seven years.
The properties are all zoned for large format retail use under Hasting's District Council's development plan. In addition to large format retail operations, the land-use classification allows for supermarkets, recreational activities, commercial premises, and a residential component on the upper levels of certain sites.
Under the council's site-specific Mega Centre Development Concept Plan guidelines, all large format retailing and commercial premises must have a minimum floor area of 1000sq m, while food and beverage outlets permitted on site are required to have a minimum floor area of 100sq m.
Houlker says the quality and age of the four Karamu Rd North buildings, combined with their location as pillars of Hastings' foremost retail location, make them attractive investment options.
"A major factor now in the Hawke's Bay commercial property market is the age and construction of buildings and their seismic strengths as insurance premiums for some pre-1935 structure has increased substantially if they have low New Building Standard [NBS] ratings," he says.
"The four properties for sale have all been developed as modern large-format, high-stud, open-plan retail buildings situated towards the southern and western end of the Park Mega Centre.
"All the current rents with the four tenancies are below comparable market levels. As the lease terms progress, the initial rental levels are stepped, or at fixed percentage increases, which will be attractive to potential purchasers."
Bhana says the four Karamu Rd North premises stand out in stark contrast to other commercial property opportunities on the market in Hawke's Bay
"Generally, tenant demand for older commercial property in Hawke's Bay's major conurbations has been low. There is also an oversupply of secondary accommodation in both retail and office sectors in both Hastings and Napier," Bhana says.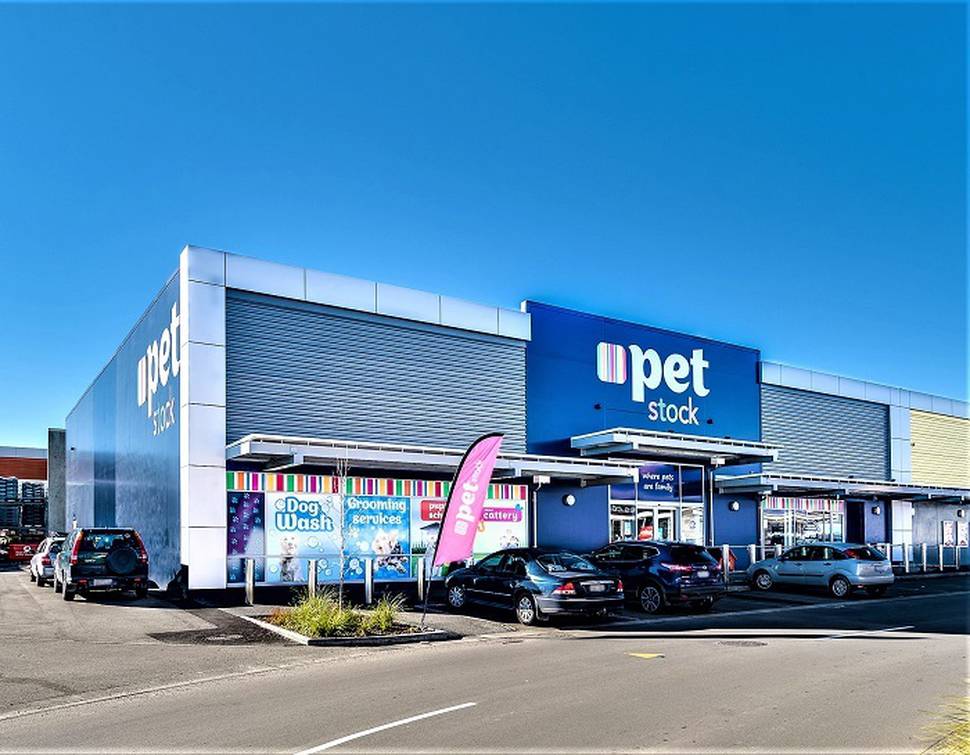 "Conversely, demand for good quality commercial property such as these Karamu Road North premises is strong – with high volumes of sales transactions and lowering yield levels. Prime commercial property is attractive – especially if a solid tenant covenant is offered with Consumer Price Index rent reviews like this portfolio has."
The quartet of Karamu Rd North outlets are all built on reinforced concrete foundations, with varying amounts of tilt-slab concrete reinforced walls, steel framing and steel portals. All four properties have 100 per cent NBS ratings.
All four buildings have commercial-grade air conditioning in customer areas, while staff amenities at each property include kitchen areas and separate toilet facilities.
"An independent report on the properties notes they have all been consistently maintained to a high standard over their various lifespans," Bhana says. "That is pretty much a pre-requisite from the A-list tenancies in the four buildings."
Briscoes and Rebel Sport are both part of the NZX-listed Briscoes Group – with 57 Briscoes stores located around New Zealand, and 33 Rebel Sport outlets.
Noel Leeming is a leading consumer electronics and appliances multi-channel retailer – with 79 stores nationwide.
New Zealand-owned The Clearance Shed chain first began trading in New Zealand in 2009 and now has 11 stores nationwide selling domestic household products.
And PETstock is an Australian-owned company with 11 sites throughout New Zealand selling grooming, feed, training and cage housing products used by pet owners.