In Napier, the first building in New Zealand to be constructed with 'floating' foundations to successfully minimise damage from an earthquake, has been placed on the market.
The 817sq m three-level Bennett's building on 253sq m of freehold land at 31-39 Hastings St is for sale via tenders closing at 2pm on August 2, through Sam MacDonald of Bayleys Napier.
The art deco-styled property, which features in Bayleys' latest Total Property portfolio magazine, generates annual rent of $100,885 plus GST from multiple tenancies, including Insurance giant AMI, vintage clothing retailer Higher and tattoo studio Spacifik Ink.
MacDonald says there is considerable rental upside to be derived from the property with about 218sq m of first floor office space vacant.
"The recently refurbished floor space is configured in such a way that it can either be let as one tenancy or as a multi-occupancy area," MacDonald says.
"Ideally, the vacant space is suited for office occupancy by the likes of a professional or business services firm such as accountants or lawyers."
The building's location in Hastings St places it in the heart of Napier's main retail precinct, in a part of the city occupied by brands such as Farmers and Kathmandu and the recently refurbished Central Post Office building. The address is zoned Inner City Commercial – Art Deco Quarter.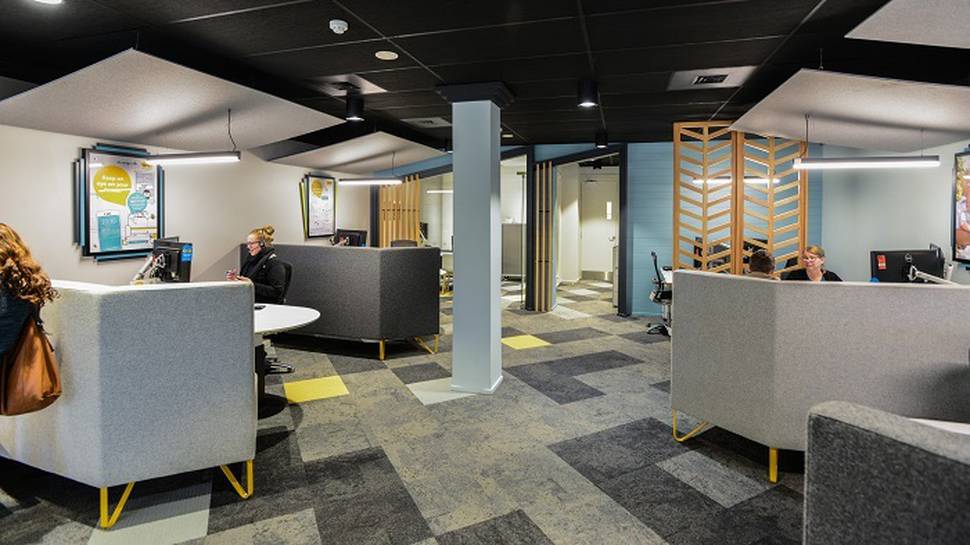 "The retail tenancy mix of Bennett's Building reflects the property's location in a high foot traffic part of town. The property underwent a major refurbishment last year – particularly accentuating the art deco features of the basement and ground floor to enhance its public appeal," MacDonald says.
Following major strengthening work in 2014, engineering reports show the Bennett's Building has a New Building Standard (NBS) rating of between 80 and 90 per cent, he adds.
MacDonald says Bennett's Building was built in 1929 with technology imported from North America. As a consequence of its innovative design of that time, it was one of the few Napier CBD premises to withstand Hawke's Bay's crippling 1931 earthquake which reshaped the city's landscape for decades to come.
Bennett's Building was built for Harold Mountfield Bennett, who visited San Francisco shortly after that city's 1906 devastating earthquake, and who returned to his native New Zealand to settle in Napier where he established his optometry business.
Seeing the destruction wrought on San Francisco's buildings, Bennett was very enthusiastic about replicating the strength and flexibility of the Californian buildings that survived when commencing his Napier construction project.
Paramount on Bennett's list was the installation of floating foundations – a process where rigid weight-bearing box-like structures were sunk at considerable depth below ground. The deep foundations were designed to equally spread the weight of the building above to the solid bedrock below – giving them more protection from violent movements in the earth's crust and allowing them to sway rather than remain totally rigid.
A 1929 edition of Napier's Daily Telegraph newspaper, which covered the opening of Bennett's Building, called it "a handsome structure" featuring "a dignified decorative scheme in ferro-concrete and bronze".
Remarkably, while most of Napier lay in ruins following the 7.8 Richter scaled 1931 earthquake, the only damage reported at Bennett's Building was that of a collection of glass eyeballs being shaken from their storage shelves onto the floor; and minor water splash damage from a wobbling lavatory storage tank in the attic.
Fires which started elsewhere in Hasting St did, however, cause substantial subsequent damage to Bennett's Building – burning much of the structure's wooden floorboards.
Inspired by Bennett's Building's resilience to the earthquake, dozens of other buildings were constructed in the same manner during the ensuing rebuild of central Hasting and Napier.
Bennett's Building is officially noted by the New Zealand Historic Places Trust and has a Group One classification within the Napier Central City Historic Area. The building's street facade displays features emanating from the 'stripped classical' design school – including wave scrolls on the walls, a deep cornice, and horizontal bands of pressed bronze between the upper-level windows.
Such was his love of the building which bore his name, that Harold Bennett continued to own the property throughout his life – passing it onto his son Bromley Bennett, who eventually sold the building in the early 2000s.