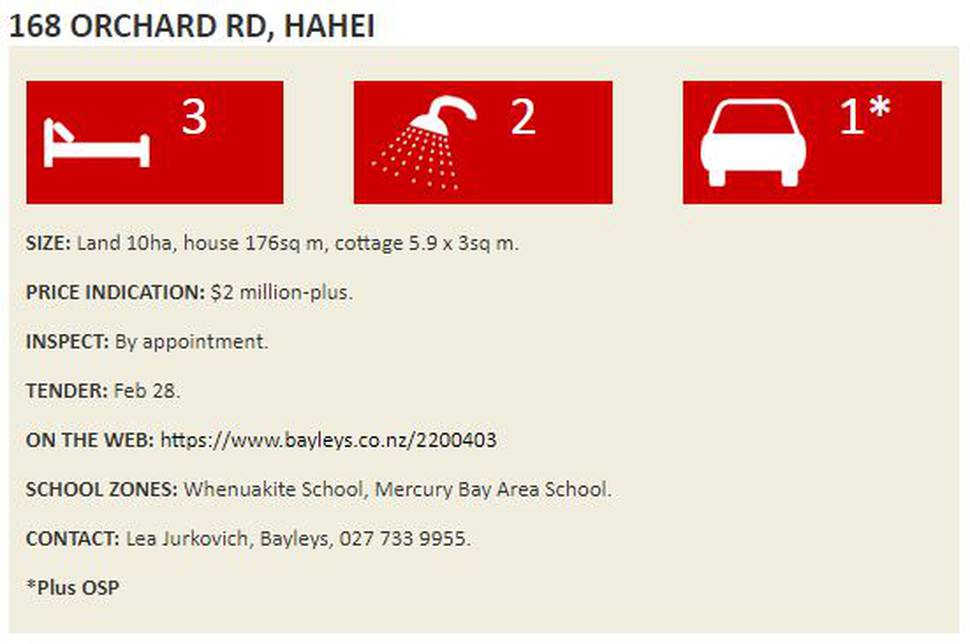 It was built about 1980 but Richard Agnew and Karen Blair's spacious three-bedroom character home in Orchard Rd, near Hahei, looks as if has stood on its sheltered, north-facing landmark site for many more decades — and the block of land is indeed historic.
The couple bought it from "Cowboy" Fred Harsant, the son of early Hahei settlers Florence and Horace Harsant.
At the time, the section was overgrown with scrub and wilding pines. It was only after they cleared it, that the beautiful sea view towards the Mercury Islands become obvious.
"As we built the house we gathered materials to recycle from all sorts of places, including a sailmaker's factory being demolished in Hobson St, Auckland," says Karen.
"The kauri floor joists from there were used to make our internal staircase and we milled timber from this property for framing and weatherboards."
There's extensive decking and a brick patio so the owners can move with the sun.
Inside, the elegant lounge with its high ceilings features an antique fireplace and comfortable built-in window seats, and the well-equipped kitchen is cosy in winter.
Three generously sized bedrooms are always bright and sunny.
With such extensive use of wood throughout — including in the bathroom, the house is warm and welcoming.
Its grounds — with a small spring-fed stream — have been the scene of many happy gatherings, and even live music. Members of pop band Hello Sailor stayed there once during a summer tour.
"We've also hosted family, friends and the wider Hahei community," says Richard.
In 2004, the couple sold some of their land to racing legend Rod Millen who constructed a hill climb, bridge and track for his annual Leadfoot Festival.
"For two days each February the peace and quiet is replaced by the sound of excited crowds and car racing," says Karen.
She's a keen gardener and the produce from the 10ha block (8ha of which is planted in well-established radiata forest) is bountiful.
Over the years she's established her reputation as an excellent bottler and preserve maker.
Richard is well-known locally, too, for his diving and fishing skills. And the property's purpose-built shed with drive-through access means the boat tractor and boat can be ready to head out at any time.
A small self-contained cottage set among trees is popular with holiday visitors and provides extra income.
After their children left home, Richard and Karen ran the house as a bed and breakfast establishment for a while, and that inspired them to relocate and rebuild an old church from Taumarunui on a site near the entrance to Hahei.
With the addition of wooden cottages in its grounds, Church Restaurant and accommodation soon became a local icon.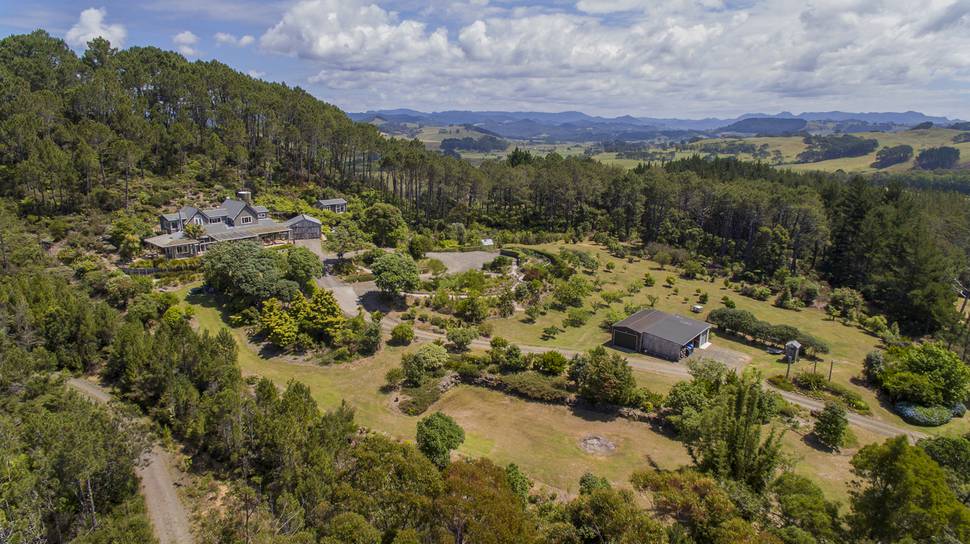 After 17 years, the couple recently sold it.
Although the picturesque Orchard Rd property has a rich history — the couple's youngest daughter was born in the house and recently married there — it's time for Richard and Karen to move on and downsize, but they're definitely not leaving Hahei.
"We're very involved in the local community, and we love it here," says Karen.
They say it's hard to put a value on the home because it's so different from other properties, but they suspect that the right person will simply come along and fall in love with it.
"It's been a huge privilege to have lived in such a beautiful spot."