Rich-listers Geoff and Justine Ross have sold their multi-million dollar Auckland mansion.
Described by Justine Ross prior to the sale as "shabby chic with modernist undertones", the Herne Bay home once was owned by the Sultan of Brunei.
The home went on the market in March and while it had a valuation at the time of $14.7m, real estate insiders understood the 8 Wairangi St property could fetch in excess of $20m.
Graham Wall Real Estate this week put a 'sold' banner across the listing on their website marketing the property.
Justine Ross said she could not speak about the sale for the time being.
And Ollie Wall, of Graham Wall Real Estate, said a confidentiality agreement had been signed and no details could be released.
The 1910 return veranda waterfront villa on a big 1922sq m or an eighth of a hectare site features five bedrooms and six bathrooms.
It has beach access and has been extensively renovated inside and out; with Justine Ross previously telling the Herald the couple had spent $3m on interior renovations and extensions and just under $1m on the exterior.
She also said in March that moving out of the City of Sails was on the couple's agenda sometime down the track.
"Geoff is from a farm. Buying a South Island farm is on the agenda for our sons and Geoff to return to his roots," she said. "But we're staying in Auckland for the foreseeable future."
The sale of the Ross' home is among $45m of top-end real estate sold by Graham Wall Real Estate in the past month.
Others include a five-bedroom Herne Bay house, at 9 Cremore St, which had a 2014 council valuation of $7.8m.
The home was marketed as "1714 metres of north facing, flat land, a 530m single-level, five-bedroom Herne Bay villa, huge lawn and swimming pool, one back from the water".
That section is lined with palm trees and tropical plants, has formal garden areas, outdoor dining flowing onto the pool area and waterfront views.
The same agency sold a modern white multi-level clifftop house at 11c Burwood Cres in Remuera. That was marketed as "last big chance on Burwood, big house, huge view, 1552sq m site." Auckland Council had that place valued three years ago at $5.7m.
The Walls also sold a run-down villa on a 1082sq m site at 62 Curran St, also in Herne Bay. That property was valued three years ago at $2.2m.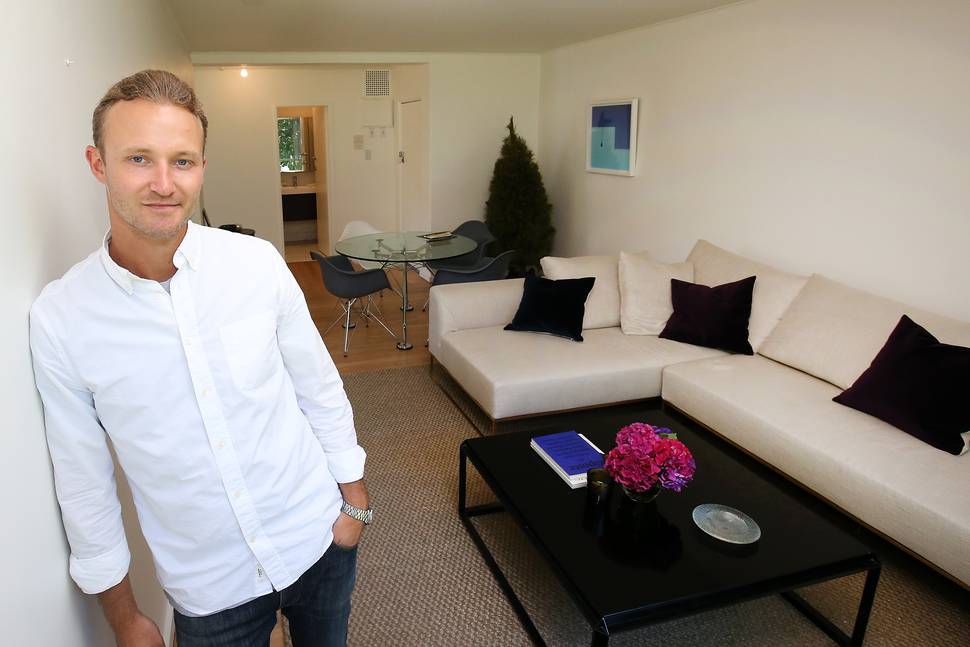 Ollie Wall said the recent election and swearing in of a new Government and had so far had no impact on the top-end real estate market.
"It was said to be the slow weeks surrounding the election, but not for us," Ollie Wall said.
He added that the agency had been contacted by numerous American and Chinese potential buyers keen to secure luxury homes before the Government introduces its planned crackdown on foreigners buying existing homes.
The Government is soon expected to propose an amendment to the Overseas Investment Act to make it harder for non-New Zealanders securing existing properties.
Other leading property companies also reported healthy sales in top-end property.
Peter Thompson, managing director of Barfoot & Thompson, said of the 32 properties it had sold this year above the $5m mark, five went for more than $10m.
Thompson said he while it was being speculated in the property industry that off-shore buyers were looking at buying up big before the Government's new restrictions, there was not yet any "real evidence" of such a trend.
"It's possibly too early to tell as [we're] still waiting for the fine print of legislation," Thompson said. "But the next couple of weeks will give better idea."
Bayleys also revealed that in the past week it had sold properties in East Auckland for $3.1m (in Farm Cove), $2.2m (Eastern Beach) and $2.4m (Mellons Bay).
Anti-foreign NZ property buying crackdown:
• The Government has vowed to crack down on foreign ownership of existing houses.
• "Strict controls" will be imposed on foreigners buying here;
• The Overseas Investment Act will be amended;
• A foreign ownership property register will be established;
• NZ citizens and permanent residents will be unaffected;
• Residential, sensitive and farmland are the targets;
• So are "strategic assets", according to NZ First;