CBRE is marketing several large industrial properties for lease along with large blocks of land for sale around the Auckland Airport area in Mangere where occupier demand remains high.
The industrial land on offer is within the Auckland International Business Park at Mangere and comprises two freehold sites of 1..2 and 2.4 hectares while the properties for lease are in The Landing and the Westney Precinct.
"Inquiry from major occupiers for well-located and developable sites near the airport and motorways has reached extraordinary heights," says CBRE director Scott Soroka who is marketing the properties for lease and for sale with colleague Claus Brewer.
Soroka says the largest A-grade industrial facility now ready for tenanting is at 81 Westney Rd near where JKGL (James Kirkpatrick Group Ltd) has recently completed a new 6660sq m facility at 27 Verissimo Drive.
The property for lease comprises two facilities designated 81A and 81B Westney Rd which total 23,957sq m of office, canopy and warehouse space that has a stud height of 9.8 metres rising to 14.2 metres.
Soroka says two warehouse areas of 13,000sq m and 5000sq m are available for long or short term lease.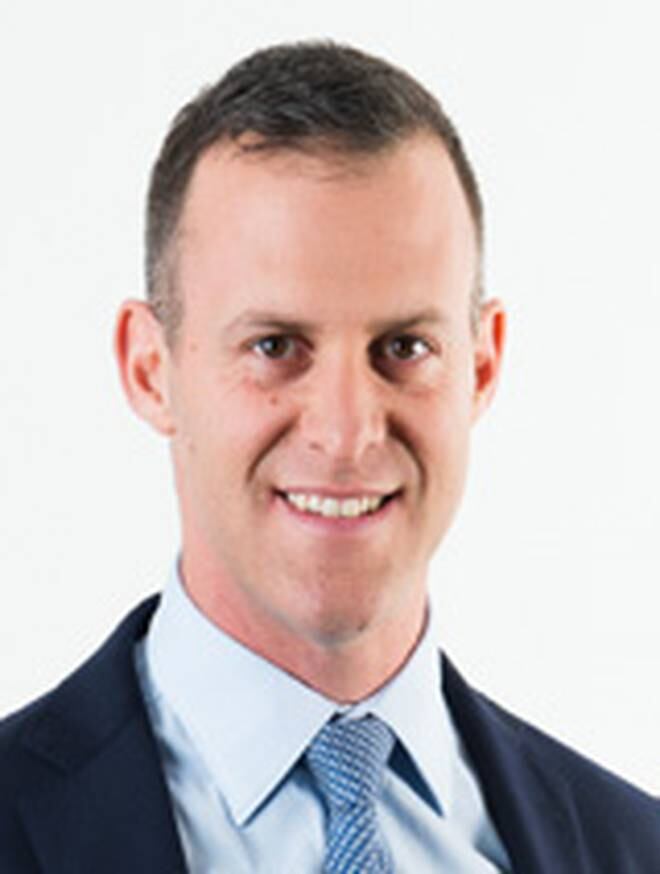 Brewer, who is CBRE's national director of industrial and logistics, says the 81 Westney Rd property was constructed by JKGL in 2014 within the airport corridor and is available on a long lease, or a shorter sublease, with the ability to offer flexible sizing.
"With a total yard area of 5549 square metres, the property offers good truck turnaround and container storage space, plus a combi-lift working area," he says.
"As a high-stud, tilt-slab facility with rapid roller doors, a substantial yard and canopy - along with leasing options across two areas - we expect it to appeal to the logistics market."
Brewer says there is a scarcity of large footprint A-grade industrial facilities with CBRE research showing prime Auckland industrial vacancy now sitting at 0.6 per cent and nearly 85 per cent of all new supply having pre-commitment.
"We recently sold 3.2 hectares of the Westney Industry Park to a private owner, with 1.2 hectares still available for development and able to accommodate a 5000 square metre building," Soroka says.
"The main options for companies looking to occupy airport space start along the eastern side of George Bolt Memorial Drive, where the Westney Road precinct offers predominantly large footprint developments owned by a mixture of private and corporate ownership.
"The major facilities in the area have been developed by Goodman, JKGL and Auckland Airport itself."
Soroka is also marketing industrial space at 23 Timberly Road for lease. Of four units due to be completed at the beginning of next month, three remaining warehouses of around 2000 square metres each are available with 9.5 metre stud height, good canopies and designated carparks.
"The Landing industrial park begins on the eastern side at Timberly Road and extends over to the western side of George Bolt Memorial Drive," Soroka says. "It is the latest in large-scale master planned industrial environments for logistics companies and other organisations seeking to lease major distribution facilities.
"With James Lord and his San Francisco-based firm Surfacedesign involved in the project, landscaping, parks and sites are attracting multi-nationals to establish large, high quality distribution facilities at The Landing which is already home to a number of the world's largest companies including DHL, Hellmann World Logistics, DSV and Agility."
Soroka says CBRE has transacted about 250,000sq m of space over the last three years to some of these companies and others like Fuji Xerox and Panalpina - along with local entities such as Eden Office Seating, Hobbs Global Logistics and EuroVintage.
Soroka says the next 'spec' building project at The Landing is taking place at 13 Maurice Wilson Drive where about 6500sq m of space could comprise one or two tenancies.
"However, The Landing is still far from being fully developed," says Soroka.
"New roads have been going in for the next phase of development, and there is land ready with services in place.
"Big corporates love The Landing because they can fly their staff in to stay at a local hotel where they take advantage of nearby amenities including a supermarket, shops, golf course, crèche, childcare and numerous nearby dining options - without having to battle Auckland traffic."
Brewer says Auckland Airport has undertaken a 'spec' building programme at The Landing since the precinct was created and most of the properties have been leased on or before practical completion.
"The spec builds are varied in size, but the sheds are getting bigger as businesses consolidate for efficiency," he says.
At the far border of The Landing, anchored by a 53,000sq m giant Sistema plastics manufacturing facility on a 10ha site, is the 25-hectare Auckland International Business Park where industrial land sites remain for sale.
Soroka says Fletcher Residential recently gained approval to build 480 homes opposite the business park on a 33.4ha block of land next to the Otuataua Stonefields Reserve; and 4.8ha of this is being subdivided into five smaller blocks for owner occupiers.
"Two further vacant sites of 1.2 hectares and 2.4 hectares are still available which can be subdivided to suit and we expect them to sell quickly," he says.
"CBRE offers prospective purchasers assistance with design and feasibility studies and, given the cheap interest rates at present, many businesses are looking to own rather than lease their premises. In this respect, it makes great sense for owners-occupiers to buy on the edge of The Landing with its landscaping and many amenities."
Soroka says industrial land is in short supply across Auckland and banks are encouraging businesses to avail themselves of low interest rates so they can own rather than lease.
Brewer concurs adding that owner-occupier purchasers in the airport precincts can expect to realise on their investments in the future.
"Historically the airport precinct has grown at a greater pace than the economy and an increasing population will sustain the trend. By 2030 it is projected that almost two million people will live in Auckland and industrial precincts like these around the airport will be needed by businesses to employ them and to store the goods they consume.
"The airport itself is going to continue to expand with new runways, new terminals, new retail and industrial precincts all being created. With the airport handling just over 17 million flights a year and likely to hit 25 million by 2025, the focus on the area will only intensify, supported by the improved road and public transport links.
"This accessibility will be further enhanced by the opening of the Waterview Connection at Avondale which will connect the State Highway 20 southwestern motorway to the State Highway 16 northwestern motorway as part of Auckland's Western Ring Route..
"The completion of the grade separation project at Kirkbride Road, will also effectively create a motorway to the airport," Brewer says.