19 RENOIR ST, WEST HARBOUR
SIZE: Land 1314sq m, house 190sq m.
PRICE INDICATION: $1.1 million-plus.
INSPECT: Sat/Sun 3-3.30pm.
SCHOOL ZONES: Marina View and St Paul's primaries, Hobsonville Point Secondary and Massey High.
CONTACT: Steven Glucina 021 888 455, Dee McDade 021 448 832, LJ Hooker.
AUCTION: November 29 on site.
In the upstairs lounge where sea views cross to the city, is a 70s-style record player and cabinet, still crammed with Peter Adam's late mum Dasha's favourite records.
Dasha, who came from Prague with husband George after World War II, loved opera and the arts, and playing her classical music collection.
She knew all the composers, says Peter, who is putting his parents' 1970s brick and tile home on the market.
The house still has 1970s decor and is ready for an upgrade but the property is something of a rarity in Auckland, as it has enough land to build another two roomy houses. Each could have views of the Waitemata Harbour and access to the water.
Resource consent to remove a building line restriction put in place 40 years ago has been granted, says Peter, who also says the view from here is ever-changing but always fantastic.
"I watched a cruise ship back out the other day and then sail off to who knows where."
Peter, who lives in Seattle, says he feels a little sad about selling his parents' home. George died 20 years ago on the golf course he loved and Dasha died this year. They came to New Zealand as refugees from Europe and "they loved this place".
George, grew up in Upper Silesia, now Poland, and mum Dasha grew up in Prague, in what is now the Czech Republic.
"So Mum was in Prague for the entire occupation, you know, the Nazis were in there and it wasn't easy, and that impacted her for the rest of her life I think."
George was in the Czech and the French undergrounds but spent the latter part of the war in exile in England - Peter found his old Czech uniform jacket when he was clearing the house.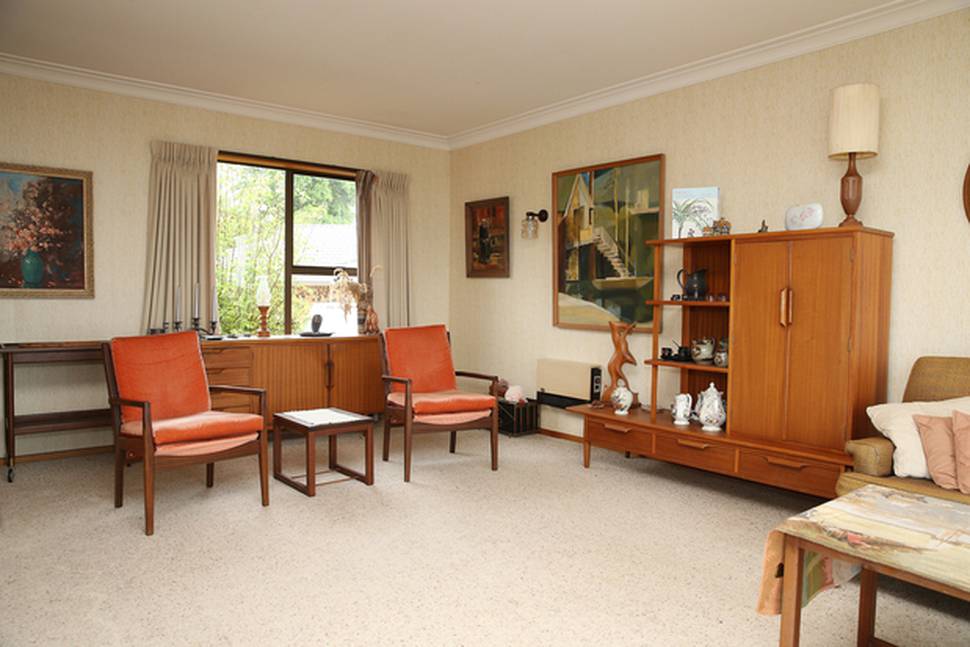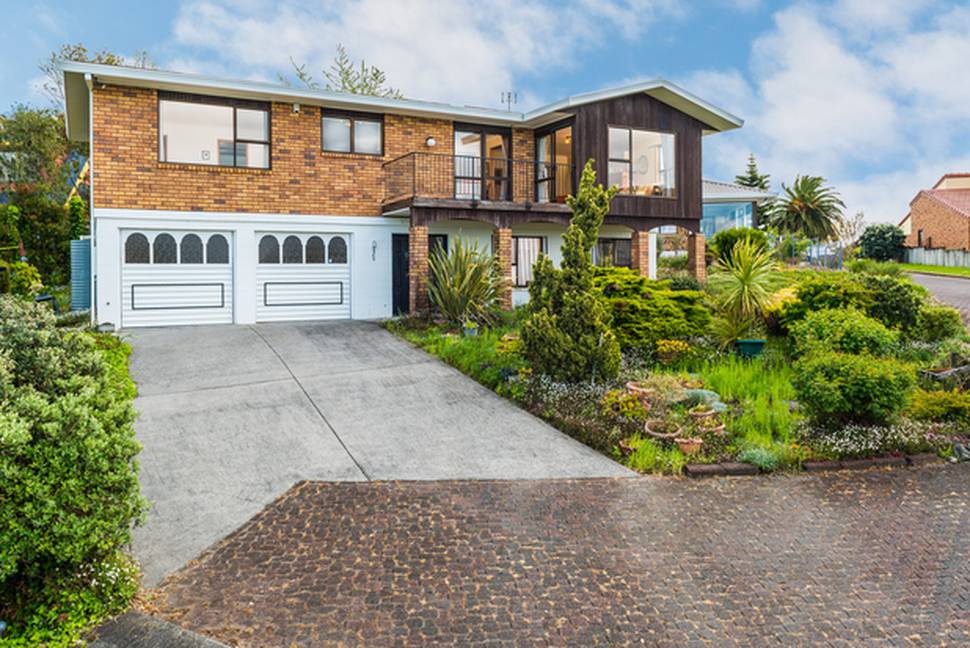 When George went back to Prague after the war he met Dasha. They fell in love, married and came to New Zealand, but went first to Waikato, where George made use of his agricultural science degree and expertise in peat, and Dasha did cooking lessons on the radio.
The pair also built the second motel in Hamilton, but when George retired they moved to Auckland and built this house.
It was the middle of farmland then, says Peter, and George especially liked the rural feel.
The area has grown and plenty of houses are around now, a path goes down to the water and the property is peaceful and tranquil, he says.
Dasha loved gardening and worked outside at least an hour a day but inside nothing much has changed since they first built.
"We had this furniture when I was growing up," Peter says, surveying the wooden cabinets in the lounge.
"This came from Hamilton -- I can show you pictures that are 50 years old with this furniture."
But his parents were always pretty forward thinking, he says, and put in a large walk-in wardrobe and en suite in the master bedroom, which has big windows and sea views.
Downstairs is a separate laundry and bathroom, and a large double bedroom and office Peter uses when he's here.
He recycles electronic waste in the north west of America and in New Zealand he imports energy-efficient spray booths for collision repair.
He would like a base in Auckland and reckons he might just take that 70s furniture with him to outfit it.