A recently refurbished investment property leased to Applejack Bar & Eatery is on the market in the high growth hub of Highland Park in Auckland's eastern suburbs.
"This is an attractive passive investment property," says John Davies of Colliers International, who with colleague Charlie Oscroft, is marketing the freehold property at 2 Dunrobin Place, for sale by deadline private treaty, closing at 4 pm on Wednesday September 9 unless it sells earlier by negotiation.
Davies says the features of the property are its long term lease to an established tenant with built in annual rental growth.
"The property generates $320,000 in annual net rental income," he says. "The 12 year lease commenced this April and has two, six-year rights of renewal giving it a potential final expiry of 2038. Annual Consumer Price increases and reviews to market every six years operate on a soft ratchet - which means that the rent can't fall below the original rate."
Davies says Applejack has become "go to place" for local residents, corporates, sporting teams and families.
"It has a sleek interior with multiple bar and dining areas that present an array of options suited to different occasions. While Applejack is anchored in the middle of the eastern suburbs, patrons are offered a quality of hospitality and dining that's on a par with that found in downtown Auckland - but close to home without having to negotiate a congested motorway system."
Davies says the 460 sq m premises and adjoining 140 sq m courtyard underwent a major renovation worth over $1 million last year. "It has created the look and feel of a high-end Viaduct Harbour bar," he says.
This makeover involved the installation of recessed quartz lighting, wine chilling cabinets, heating and ventilation systems in exposed circular ducts, a double sided gas fireplace, upgraded bathroom facilities, and paved outdoor areas with gas fired overhead panel heaters.
Oscroft says the upgraded, quality amenities will future proof the business in a very competitive hospitality market.
"This new fit out will accommodate a range of hospitality businesses and the tenant also plans additional upgrades to the outdoor patio and seating area. All this will represent excellent added value to the property and it is all being undertaken at the tenant's expense."
Constructed of timber and concrete block-work walls with finished concrete flooring, the building has a 67 per cent seismic rating to New Building Standard (NBS).
It has four main customer areas including a large covered courtyard, restaurant, bar, and gaming space with 18 machines.
The Popular Highland Park Shopping Centre is adjacent to the property which serves to attract convenience and retail shoppers.
Located on an easily accessible corner, Applejack has on site car parking along with prominent exposure to vehicles travelling on the busy Pakuranga Highway.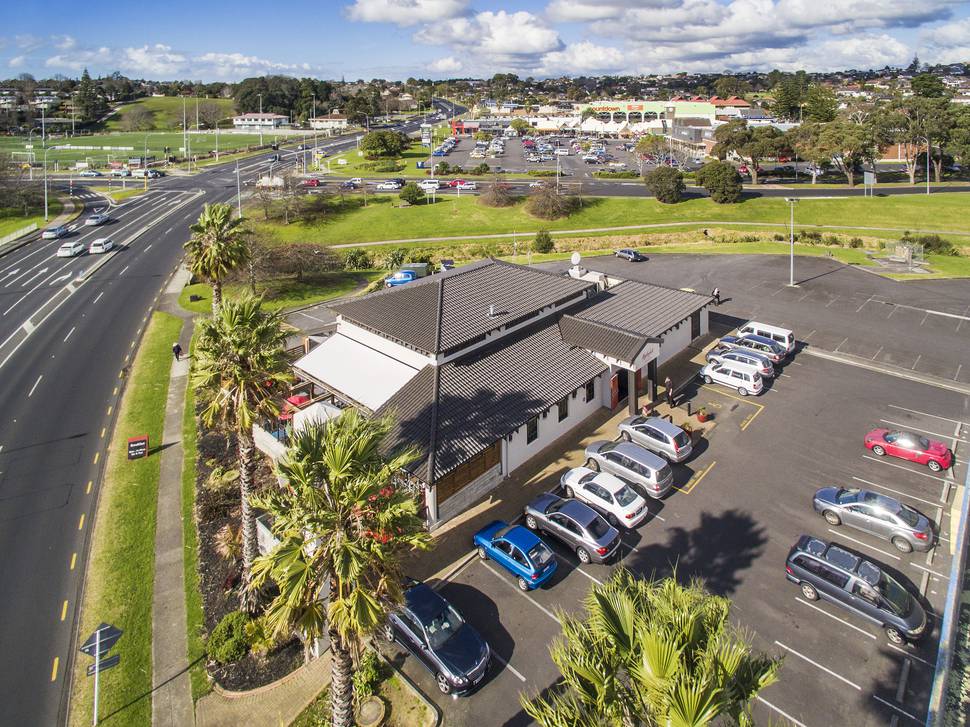 "Excluding motorways, Pakuranga Highway carries one of the highest volumes of traffic found in the city and this property has a high profile to both east and west bound traffic," Oscroft says.
"The Pakuranga residential area continues to expand while the immediate suburbs of Farm Cove and Howick Highland Park are growing rapidly increasing the consumer base for local needs and services.
"Given the development of the area, a well located property like this one represents an excellent chance for investors to secure an established asset in a growing part of Auckland," says Oscroft.
For more information on this property visit:
TrueCommercial.co.nz