21 RAUMATI RD, REMUERA
SIZE: Land 665sq m, house 225sq m.
PRICE INDICATION: Similar homes selling in early to mid-$2 millions.
INSPECT: Sat/Sun 2-2.30pm. Auction December 7, 3pm, on site (unless sold prior).
SCHOOL ZONES: Remuera Primary, Remuera Intermediate, double Grammar.
CONTACT: Heather Walton, Ray White, ph 021 432 167.
When Marc Gifford bought a pleasant-but-tired Remuera bungalow for himself and his then small son Bailey 13 years ago, he didn't bargain on a wife coming with it, but that's exactly what happened -- much to his delight.
Denise Pollard was one of New Zealand's top estate agents: over six days in the early 2000s she made nine sales -- valued at $8 million -- and her star was firmly in the ascent.
"When I sold this property to Marc I was living just two streets away and I could hear the sound of him drilling rocks as he rebuilt it," she remembers.
"Then we got together and eventually I moved in -- right at the end of the messy part. I was able to oversee all the important things such as the kitchen and bathrooms, so that was good."
The house has been completely transformed. An airy entrance-way features spectacular black-and-white patterned wallpaper.
The master bedroom is first inside the front door, and has an interesting and engaging layout with an en suite and a walk-in wardrobe located behind the bed-head.
Denise and Marc have been daring with colour here in the master bedroom, using a sensational dark charcoal-coloured wallpaper. The views from their window are leafy and relaxing.
Also on this floor lies the main bathroom -- cool and sophisticated, it features earth-toned hues -- plus Harry, 10, and Bella's bedrooms. Bella, who is 7, enjoys the home's original lounge which has a classic bay window with newly inbuilt window seats. Harry's room is bright and sunny with lots of storage space. A cool and spacious living area merges seamlessly with the sleek modern kitchen where Harry and Bella are making biscuits in the shade of the deck and patio. The swimming pool is solar heated and a basket with beach towels sits ready for any takers.
Denise notices that the young chefs have forgotten to close the oven door. "Their special grilled biscuits will become a legend," she laughs.
Downstairs is a cute and compact media room cum office space with cupboards and a separate laundry. Bailey's bedroom is also here, along with the third bathroom.
There's yet more storage and an internally accessed double garage that is generous enough to provide ample space for a keen DIYer and there's further off-street parking for at least another two to three cars -- and a boat.
With insulation, modern security, neat but easy-care landscaping and a generally relaxed vibe, this prime property is waiting for another owner to appreciate it.
"We really enjoy the elevation and the fact that you can see the sun rise, and then set, over Mount Hobson," says Denise.
"It isn't the largest home, but it really works well and the flow is great. We're keen entertainers so that was important."
Denise and Marc love their neighbourhood so much that they are moving only a few streets over.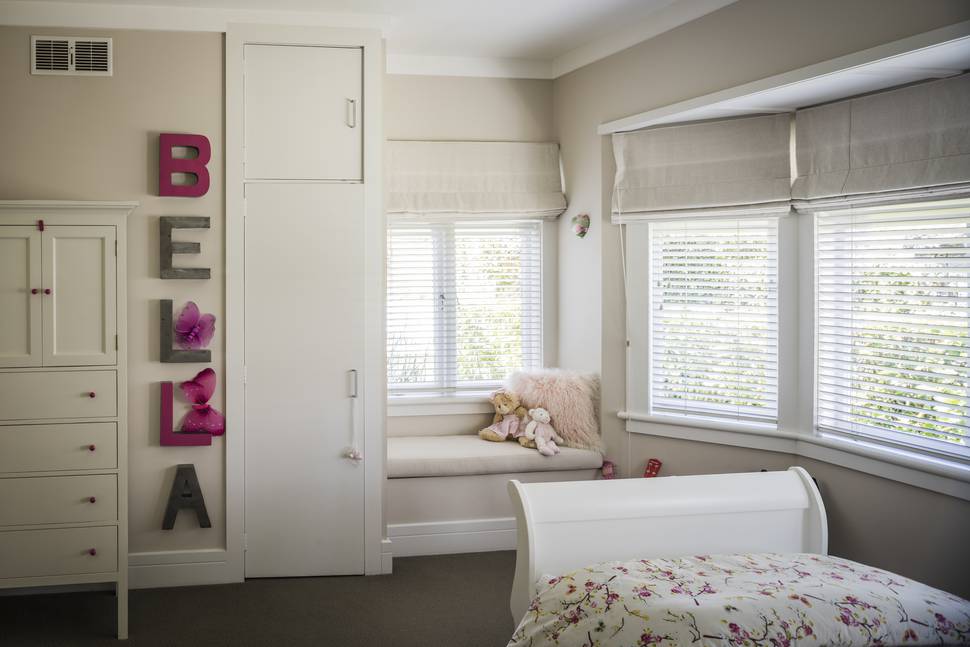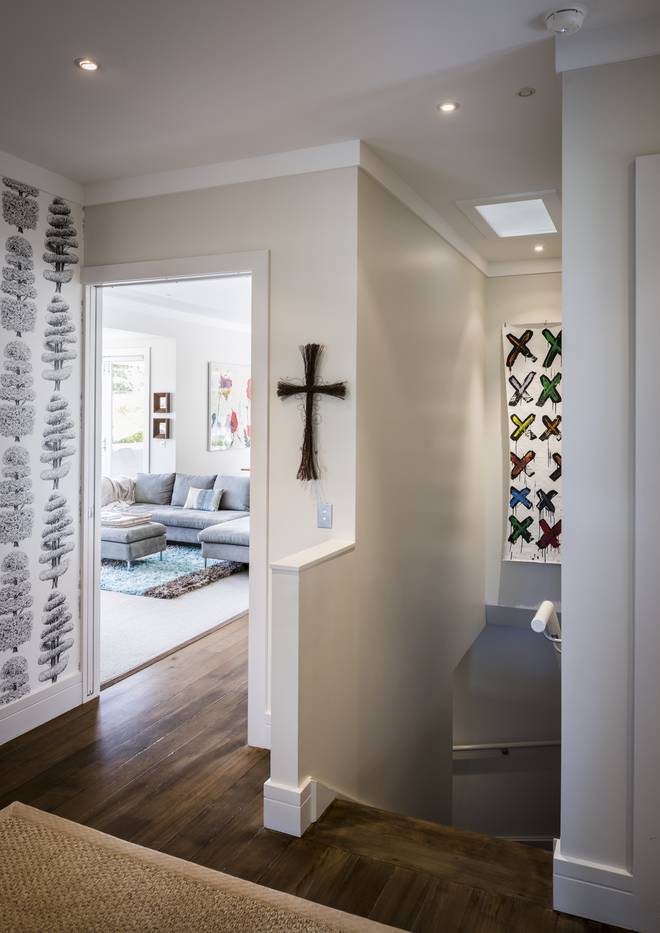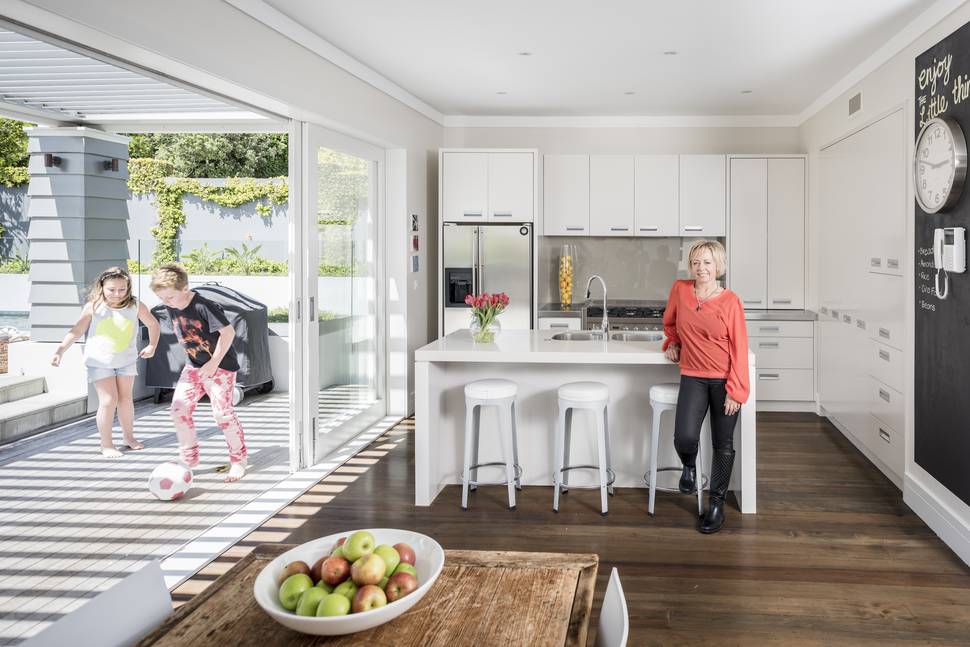 "We've bought an old place on a good section so will bowl it and build our dream place; it's going to be amazing," Denise says, pointing out their recent purchase, which can be seen from the living room window.
"It's wonderful here. The kids can ride their bikes to the park and my hairdresser and juice maker are just at the end of the street."
The property is well served by local schools and it's only five minutes' drive from the shops and cafes of Remuera Rd
"I think the fact that we've bought so close by says it all really," Denise says.