Rotorua's second biggest tourist accommodation specialist, Kiwipaka, is on the market for the first time since it was built in 1986.
The complex was opened by Doug and Bev McLeay after Doug picked up scores of hitchhikers and realised there was nowhere cheap for them to stay in Rotorua.
He and a friend built the original lodge on the McLeay's property at 60 Tarewa Rd, and with further development of chalets it is now a 246-bed property.
However, after 27 years of operating Kiwipaka, the McLeays are retiring and the business is being marketed for sale by expressions of interest through Michael Osborne, hotel and accommodation specialist with Link Business Broking who says a new 35-year lease is being offered with the sale of the business and chattels for $690,000.
The property caters for diverse groups from independent travellers, families, sports groups and schools.
Accommodation is only one aspect of the Kiwipaka operation set on just over a hectare on the fringe of central Rotorua. The business includes a profitable cafe and on-site bar, a tour desk, conference facilities for 120 people, plus catering and facilities for group itinerary planning and logistics.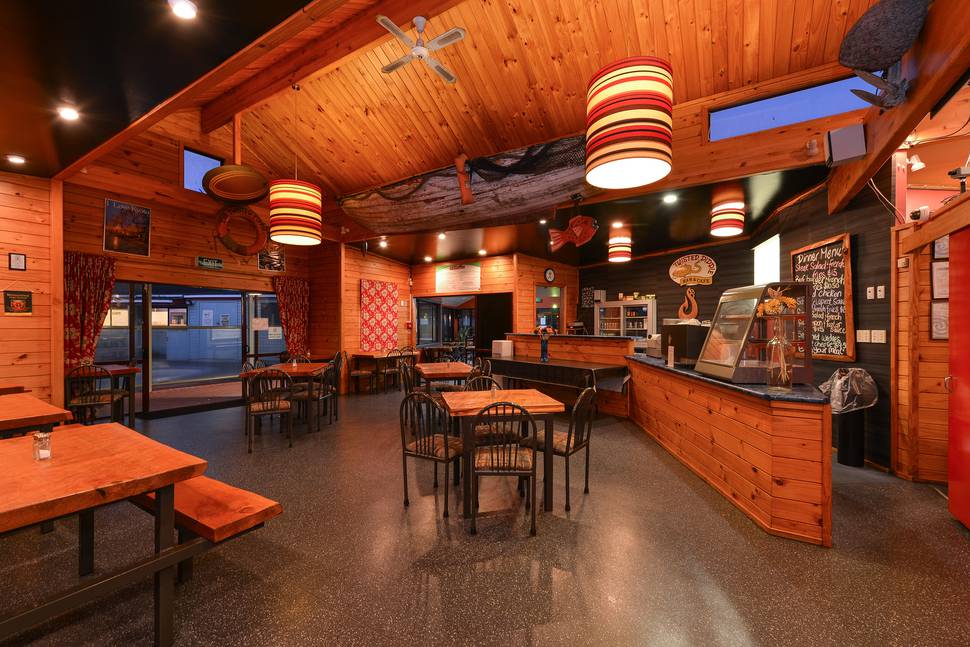 The property is wedged between a variety of notable destinations, including an aquatic centre used for high performance training and the popular Kuirau Park is at its back door.
"Large groups use the property as a hub for their activities," says Osborne. "Sports teams like the Chiefs use it as a base for their rugby training camps and the Brisbane Mountain Bikers stay for some of the best biking in Australasia."
He says a total capacity of 246 gives Kiwipaka a significant stake in the Rotorua market. The accommodation is spread across a variety of room types, including double, twin, triple and quad chalets each heated thermally and with a private bathroom, double twin and larger rooms for four to five people in the lodge, with shared bathrooms and campsites, with dedicated campervan parking.
"An added feature is heating by geothermal power which helps to keep the bills down. The power bill is equal to a 50-bed property in Auckland," Osborne says.
The McLeay's daughter Treen, who has been involved in the business since its inception, cleaning during the university holidays and now involved in its management, says Kiwipaka was a new concept. "Right from the start it was popular with travellers and since then we have developed into the group market. The diverse number of groups we get through Kiwipaka could not be put into traditional hotels. They enjoy the atmosphere and affordability of Kiwipaka."
Treen McLeay says Kiwipaka's appeal is its grounds and thermally heated outdoor pool, as well as proximity to the aquatic centre and access to Kuirau Park's sports grounds through a gate at the rear of the property.
"We have a tremendously diverse local and international client base and many of the groups are repeat visitors year-on-year. Some have been coming to Kiwipaka for 17 years so we have built good relationships with our clients and a strong cultural base."
Osborne says Kiwipaka has a village atmosphere which has contributed to the repeat business. "It is also a tribute to the McLeay's friendly family attitude to clients; their willingness to provide for everybody whether it is a specialised diet for high performance athletes or pointing out the attractions in Rotorua; the beauty of the site and its closeness to the central city and sports facilities."
He says Kiwipaka, in addition to being a significant player in Rotorua's backpacker market, offers new owners an engaging opportunity for diversification and growth.
"Along with the accommodation, significant profits can be generated from expansion of the cafe and bar operation, tour desk sales and the sizeable event and conference market.
Osborne says the New Zealand tourism accommodation market is particularly strong, with Rotorua being a major benefactor of the prolonged cycle.
"Figures from Statistics New Zealand show average backpacker occupancies in Rotorua vary from 20 per cent in the low months to 60 per cent in the high months over the past three years. The average length of stay for the Rotorua market is 1.68 nights over this time. Kiwipaka's ability to accommodate large groups for sports tournaments, training camps and other events in the area could lead to a higher figure for the property."