63 WOODSIDE RD, MT EDEN
SIZE: Land 1017sq m, house 416sq m.
PRICE INDICATION: CV $2 million. Auction December 11, 2pm, on site.
INSPECT: Sat/Sun 2-3pm or by appointment.
SCHOOL ZONES: Balmoral schools, Mt Eden Normal Primary, Epsom Girls' Grammar, Auckland Girls' Grammar, Mt Albert Boys' and Girls' Grammar.
CONTACT: Neil Bailey, Unlimited Potential Realty, ph 021 556 828 or (09) 631 5571 .
FEATURES: This architecturally designed home has a fabulous, quiet, private poolside setting. The house has an outstanding kitchen/family room with island bench and magnificent high stud living spaces which flow to a gorgeous landscaped garden. In one of Mt Eden's most sought-after streets walking distance to the Village.
Mike and Felicity Spence love snowboarding, surfing and the outdoors so, when they came to build their modern, architect-designed home in a leafy Mt Eden road of villas, they wanted a feel of the seaside.
Though the sea is nowhere in sight, they say the house always feels like summer. It's stylish but the living is easy, says Mike - "spacious but simple".
From the roadside there's no real clue to just how big the house is. Through the landscaped front garden the front door opens to the first surprise: one of the longest hallways you will see.
Mike says the first thing most people ask is, "Wow, how long is the hallway?"
At a quick add up, he reckons it's about 30 to 40m, long enough for running races with the couple's four daughters.
Five bedrooms lead off along the hallway "barracks"-style in a house designed to maximise light and flow and which is built for privacy.
The polished concrete floor leads to the lounge and kitchen, which open out to a covered outdoor seating area with an outdoor fire and a pool behind.
The kitchen flows so well to the outdoors that with the doors pulled wide open it may as well be outdoors.
Actually, says Mike from the large entertainer's kitchen, a "pretty sketchy" old villa divided into three flats was on the site when they bought here.
They thought about renovating, but the villa was on its last legs so they hired architect Malcolm Taylor of Xsite Architects and, about eight years ago, built the house which bears little resemblance to most others in the street, but is still subtle and blends in.
Mike says he grew up in Gisborne and he, Felicity and the children have spent a lot of time at Great Barrier Island "so we wanted to bring a coastal, outdoor feel to the house and I think it's done that. A lot of people say the house should be at the beach."
Already large at five bedrooms, there are extra unexpected spaces, too, such as another covered patio outdoor seating area.
Up the stairs is another surprise. Here is a mezzanine area the couple use as an office, but which they say could easily be converted into another bedroom, and from up here you can see Mt Eden.
Off this area is the next surprise - a huge attic room which they use for storage but it has windows which let in plenty of light so it could easily be transformed into an artist's studio or used for yoga or a gym.
Felicity says one of the great things about the house is that whoever lives here can transform it into whatever they wanted.
"We'll always be proud of it. With villas it's quite hard to reconstruct and give your own feel because it's a villa feel and that's just the way villas are.
"But here you could have old, new, you know, lots of paintings. So whoever comes in will be able to put their own into the house and always make it look special."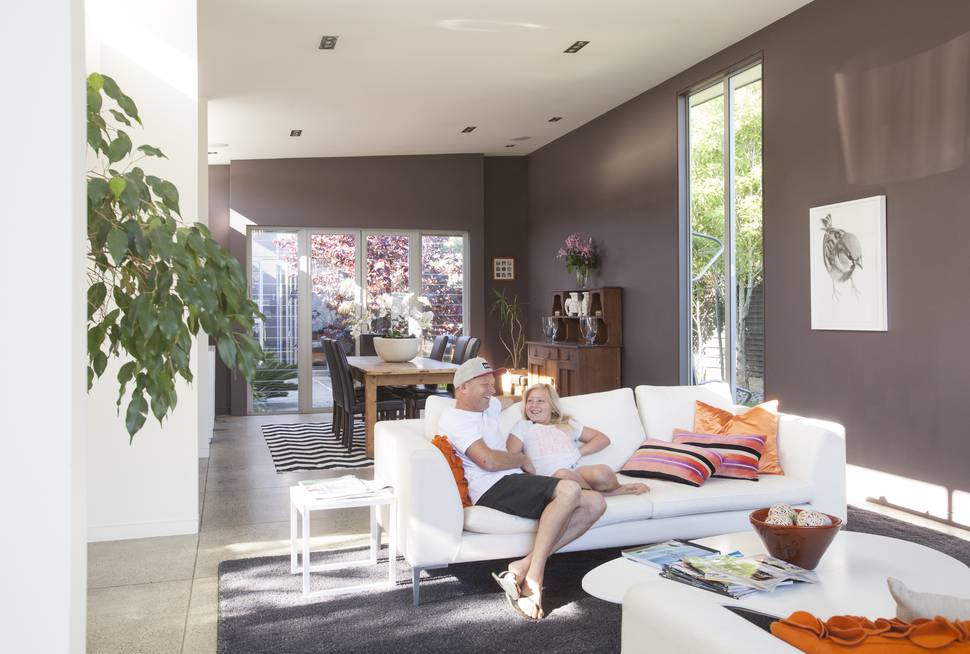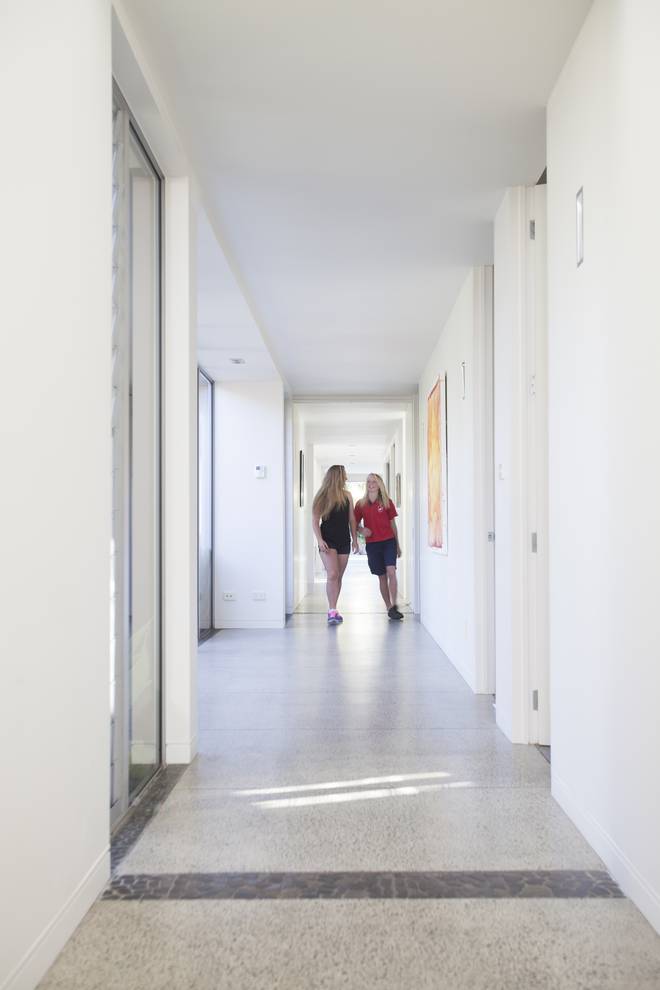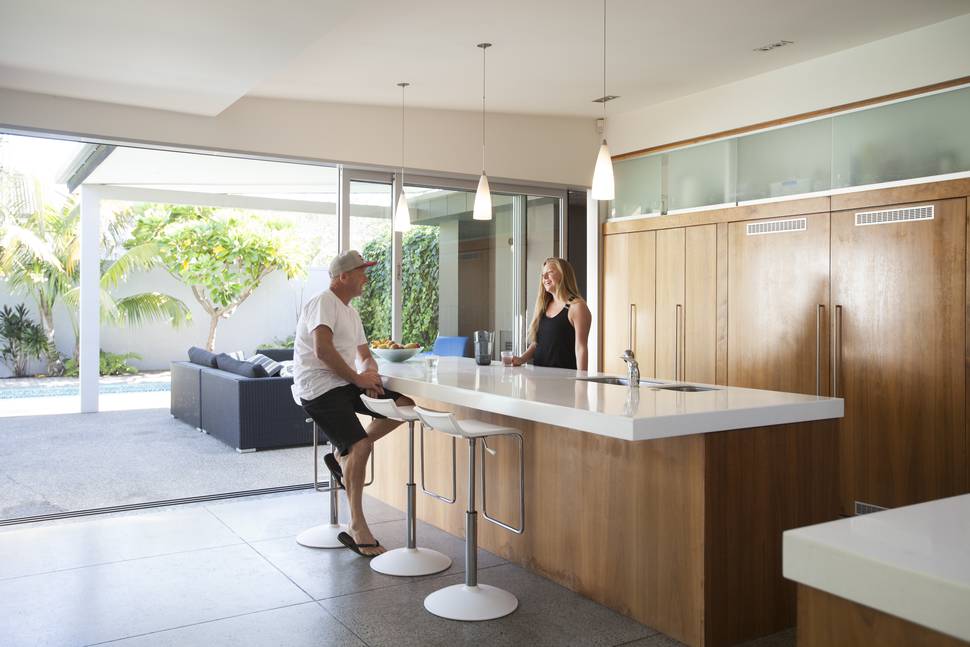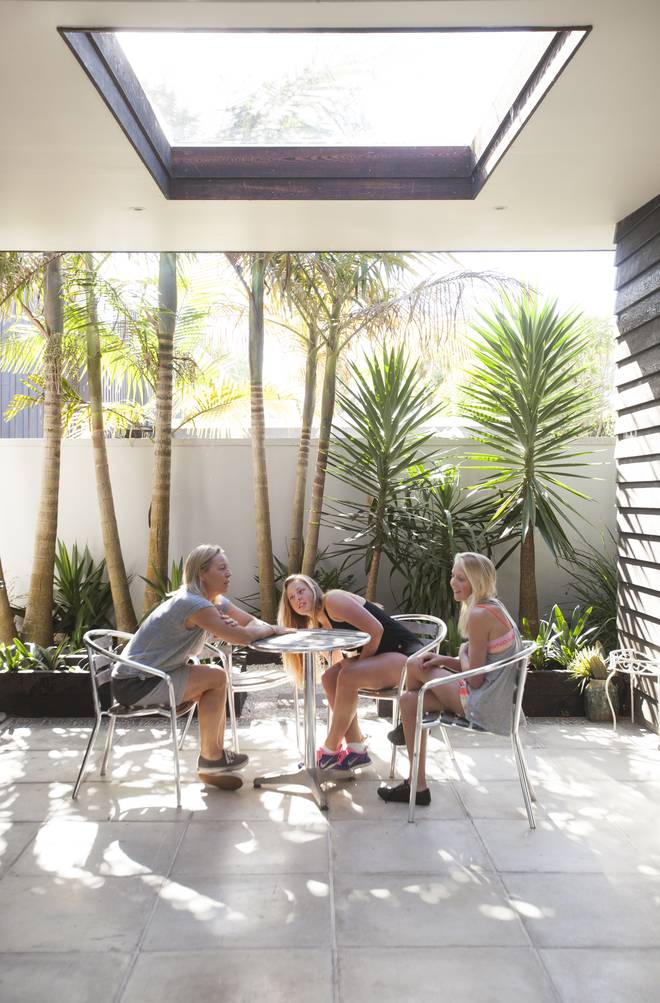 This is definitely a dream home, the couple say, and they won't know how they feel about leaving it until it's time to move out.
But Mike has a business with opportunities in Australia and wants to free up some cash. And they haven't travelled a lot as a family so the couple may open up the world to the girls.
"I know it sounds difficult," Mike says, "to leave a dream home, but a lot of people get stuck in the same place forever, don't they? We don't want to fall into that trap."