A banned Auckland finance director, convicted of laundering dirty money for a high-profile multi-national drug deal, exaggerated the extent his lack of English might have prejudiced him, says a judge.
Former Queen St broker Xiaolan Xiao has failed in his latest legal foray.
He appeared in the High Court at Auckland earlier this week before Associate Judge Peter Andrew in a bid to set aside his bankruptcy notice.
Xiao was left bankrupt after a precedent-setting High Court ruling saw his money exchange company, Ping An Finance, fined $5.3 million for his "calculated and contemptuous disregard" for anti-money-laundering laws.
Costs were also awarded against Xiao, whose 20-year career ended after he was banned from offering financial services, and Ping An of $44,850.
A Department of Internal Affairs (DIA) investigation, which began in 2015, uncovered more than 1500 transactions - totalling $105.4m - where Xiao had failed to meet anti money-laundering laws.
The judgment by Justice Kit Toogood was the first of its kind under the Anti Money-Laundering and Countering Financing of Terrorism Act.
The Herald later revealed the 61-year-old was also criminally charged, convicted and sentenced over laundering $500,000 for what police said was an effort to conceal a major New Zealand drug trade.
On Monday, Xiao argued his bankruptcy notice should be set aside on abuse of process grounds.
In part, he said there was no basis for him being personally liable for the costs - laying sole responsibility with Ping An - and added he was significantly disadvantaged by being unable to find a Mandarin-speaking lawyer to act for him on civil legal aid.
The DIA opposed the application to set aside the bankruptcy notice, which was served on Xiao in May.
The court heard Xiao had also made an appeal to the Court of Appeal but was advised in August his challenge had been abandoned, despite Xiao claiming he has applied for an extension of time.
In his decision, released to the Herald yesterday evening, Judge Andrew said: "It is clear that Mr Xiao cannot establish that he has a basis for setting aside the bankruptcy notice."
Judge Andrew said there is "no risk of abuse of process or serious irregularity that might somehow form the basis for setting aside the notice or granting an adjournment pending determination of the appeal".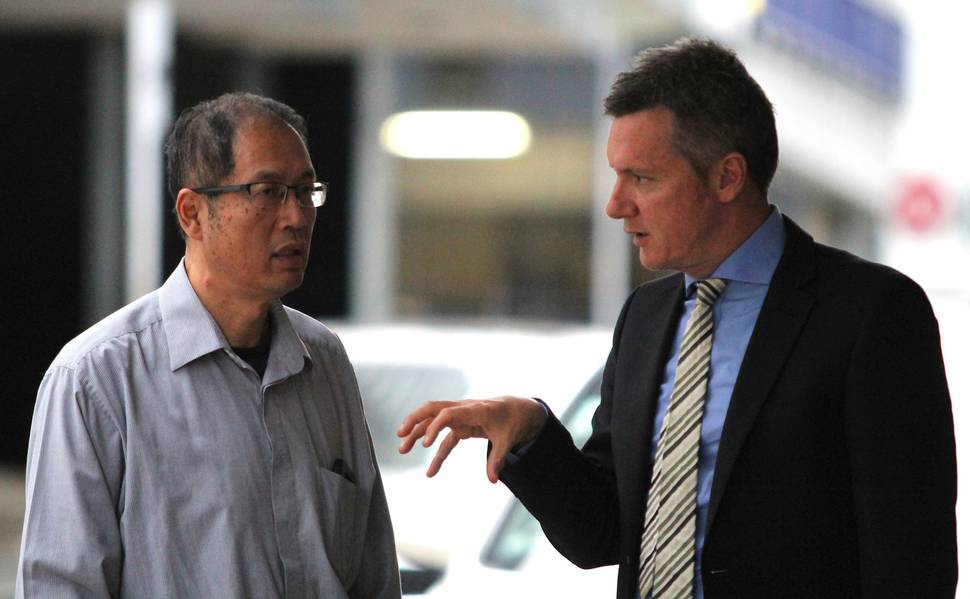 He also commented on Xiao's claimed language barrier.
"I accept that Mr Xiao may have had some difficulty in obtaining a civil legal aid lawyer who speaks Mandarin. However, no issue about the safety of the underlying judgment arises from his lack of legal representation.
"Mr Xiao represented himself before me. He presented submissions in English in a competent fashion and with minimal assistance from his interpreter. Mr Xiao has lived in New Zealand since 1989 and I find that he has exaggerated the extent to which his lack of proficiency in English might have prejudiced him.
"A lawyer who speaks Mandarin would clearly have been an advantage but in the circumstances here, far from necessary."
Xiao, a New Zealand citizen born in Beijing, was the director and sole shareholder of Ping An, which is now in liquidation.
"None of the objections raised by Mr Xiao to the bankruptcy notice have any validity," Judge Andrew ruled.
He said the DIA was entitled to be awarded costs and ordered Xiao to pay.
Xiao challenged the $5.3m fine earlier this year but lost.