A group of tourists had the fright of their lives earlier today when the glass floor beneath them "shattered" while they were up Auckland's Sky Tower.
The tourists were taking in the views from the 186-metre-high observation deck in the Sky Tower when the glass shattered.
Bob Brauser and his wife are visiting New Zealand and were both on the observation deck near the glass floor when it broke.
"[It was] very frightening having just 'pranced' over it gingerly overcoming and controlling that stomach queasiness that accompanies vertigo from such terrifying heights," he told the Herald.
"My wife was extremely terrified ... she commanded me to exit immediately and was most definitely concerned that something even more serious was about to occur."
The incident occurred on Tuesday and SkyCity has since blocked off the shattered glass section from the public.
Meanwhile, another witness told Newshub the incident "freaked us out, very frightening [sic]."
"[It] was just at the tower and the observation glass shattered."
Whangarei woman Aileen, who didn't want her last name used, was at SkyCity this afternoon and was shocked to hear of the crack.
She said it was comforting knowing how many people had walked over it in the past 21 years, which was "easing".
However, because it had cracked recently she probably wouldn't walk over the glass floor.
Another man, who would not be named, said he had been up the Sky Tower two or three times, and said hearing about the crack wouldn't put him off going again.
However, he did have questions about the safety of the glass floor if it did crack.
But a SkyCity spokesman said the crack was superficial and was not a case for people to be worried.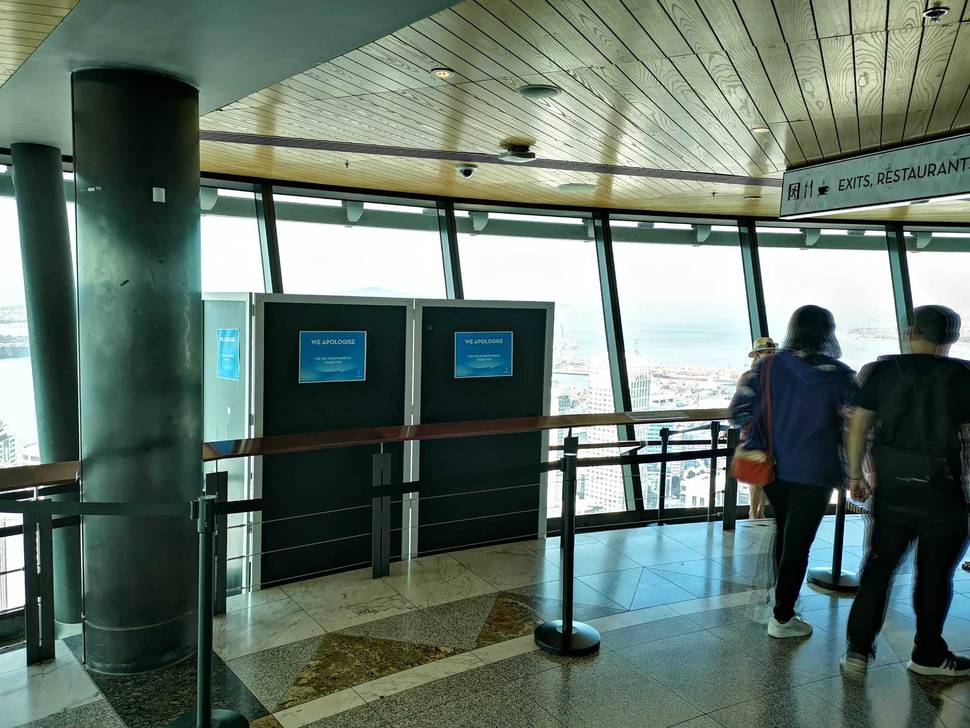 Constructed in 1994 and completed in 1997, around 10 million pairs of feet have walked over the glass floor at the observation deck the spokesman said.
Three panels of glass make up the deck's floor, two of which are protective and the third which is structural.
The spokesman said the main glass panel is 1.5 inches thick and is as strong as the concrete surrounding it.
SkyCity is pleased the first layer of glass did its job and protected the other two layers, the spokesman said, adding the cracked glass would be replaced.