More than 20 years since he last faced trial over the killing, Malcolm Rewa walked into an Auckland courtroom today with his shoulders hunched and a ring hanging from his neck.
For the third time the rapist stands before a jury accused of murdering Susan Burdett.
The now elderly man, wearing a green shirt tucked into grey sweatpants, was likely recognised by "a number if not all" of the prospective jurors standing patiently in the public gallery, Justice Geoffrey Venning said.
Some would also recall Burdett's name, the Chief High Court Judge added.
"Many of you may have made a connection between them and Teina Pora," he continued, talking about the high-profile nature of the case.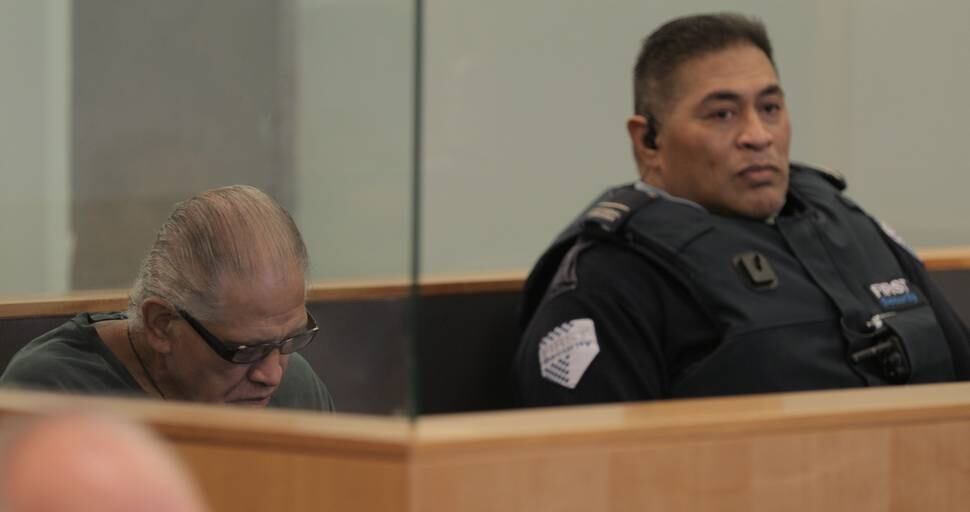 Justice Venning told the jury there had been "a lot of publicity about the facts around this case".
"But whatever you may have read, seen or heard about the killing of Ms Burdett, or Mr Rewa or Mr Pora before today you must put aside."
He told the 12 jurors the trial "has some unusual features" with the Crown attempting to show the now 65-year-old Rewa's "pattern of conduct" when carrying out sexual attacks on women.
This, Justice Venning explained, was not to "blacken Mr Rewa's character".
"He is not facing a charge of rape in this case but of murder."
Burdett, 39, was raped and bludgeoned to death in her Papatoetoe home in 1992.
Gareth Kayes is leading a team of three to prosecute the case for the Crown, while Rewa is represented by his lawyer Paul Chambers.
"Susan Burdett was found dead in her home on Wednesday, 25 March, 1992," Kayes said, beginning his opening address this morning.
She was lying naked on her bed, her upper half covered with a duvet and her legs crossed and hanging over the side of the bed, he said.
"She had sustained massive fatal head injuries."
When forensic investigations were carried out DNA belonging to Rewa was found on Burdett, he said.
Rewa, he alleged, had entered Burdett's home on March 23, raped her and murdered her.
"This is my opportunity at the beginning of this trial to tell you more about the case," he said.
On the night of the Monday before Burdett's body was found her neighbour also recalled hearing a "thudding sound".
That neighbour, Winifred O'Sullivan, told the court today she "heard a louder bang followed by quite a few softer bangs".
"It sounded like something quite heavy being knocked against a wall," she said. "It wasn't like someone had a hammer and was hammering against a nail, it was quite different."
The two groups of sounds were divided by a couple of minutes, O'Sullivan added.
She went to investigate but noticed no lights were on at Burdett's home so she went back to bed.
The next day, however, O'Sullivan noticed Burdett's windows were unusually closed and the rubbish bin wasn't out as it normally would be on a Tuesday morning.
Burdett, a keen tenpin bowler, had a "scrupulous work record", Kayes said. So when the accounts clerk failed to show at work her workmates contacted friends to see if she was okay.
When one friend went to her home he noticed the blinds on the bedroom window were drawn, Kayes explained.
He entered the home and walked down the hallway - then he came across Burdett's body.
In front of her, almost parallel, was a baseball bat she would keep nearby for protection, Kayes told the court.
Brain matter and a significant amount of blood was on the sheets, while a bra covered Burdett's eyes, he said.
The prosecutor said forensic evidence concluded Burdett had been hit across the head at least five times by a blunt instrument - such as a baseball bat.
She would have died within minutes, Kayes added.
No items had been disturbed in the house, except perhaps a briefcase in the spare room. A bank card and black camera were also never found.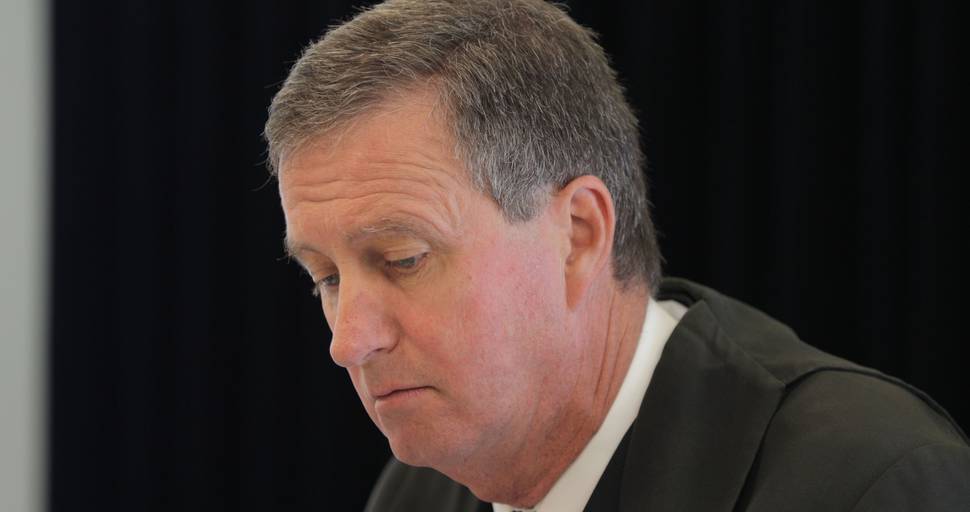 Kayes said the way in which Burdett was attacked and Rewa's DNA were why he alleges Rewa was the guilty culprit.
He said Rewa's propensity to sexually assault women displayed a "striking resemblance" to the attack on Burdett.
"On many occasions the accused took small items," Kayes said.
"In almost all cases the women had the upper parts of their body covered, and in almost all of the cases the lower half was naked."
Kayes said Rewa would attack strangers, those he had briefly met - such as Burdett, whom he met at her work - and those he knew.
His attacks came between 1987 and 1996, Kayes continued, with five victims alone occurring in 1992.
"One occurred two weeks before Ms Burdett's murder and another just nine days after," he said.
Rewa, however, denies being involved in the rape of Burdett, the court heard.
In 1998, Rewa was convicted of having raped Burdett but two juries that year were unable to decide whether he murdered her.
Chambers told the jury during a short opening statement that his client was innocent until proven guilty.
He added the jurors had "no easy task" and could not help but have been influenced by the many news stories about the case over the past two decades.
The trial, in the High Court at Auckland, is expected to last about four weeks.
Pora, just 17 when arrested, was twice wrongly convicted for murdering Burdett.
He spent 22 years in prison before the Privy Council quashed his conviction in 2015 and has since received an apology from the Government and $3.5 million in compensation.
A stay of proceedings for a murder prosecution against Rewa was applied by the Solicitor-General in 1998, but in 2017 the Deputy Solicitor-General, on behalf of the Attorney-General, reversed the stay.
Justice Venning also earlier dismissed an application to stay the murder charge against Rewa, who has convictions for raping several other women in the 1990s and is currently serving a preventive detention prison sentence.
Last May, Justice Venning further declined an application by Chambers for a judicial review of the decision to lift the stay.
The judge has said he was "satisfied that Mr Rewa can receive a fair trial ... and that it is in the interests of justice for the trial to proceed".
A stay had never before been lifted in New Zealand's legal history.