Gordon James Pepper took a deep drink of antacid salts, declared he disliked the taste and, within hours, he was dead.
"Deceased was the victim of one of the foulest murders in this country's history," pronounced the Auckland coroner, Mr A. Addison, in his verdict on the 1949 Avondale poisoning case.
Adulteration of the powdered "fruit salts" he had mixed into a drink was the cause, but the killer was never found. A Government analyst found 11.3 grains of strychnine had been added to the bottle after it had been filled with the salts.
Homicides by poisoning make regular although infrequent appearances in the Herald's "Murder and Manslaughter" clippings files. Strychnine seems to have been popular a century ago.
Strychnine poisoning causes muscle spasms and convulsions. Death can be caused by paralysis of the breathing system. The victim usually dies within several hours of being poisoned.
According to mortality data gathered by the Ministry of Health, 29 people died from "assault by poisoning" from 1955 and 2005. Many were children.
Pepper, a 23-year-old English immigrant, had been in New Zealand for just nine months when he was killed. He was engaged to an Auckland woman.
He was staying at the Avondale boarding house of Mrs Spineo Brothers. The bottle of fatal fruit salts had arrived there in an anonymous parcel, found on the grass outside; the package also contained razor blades and soap.
The police now say the poisoned parcel was probably left by a previous boarder.
Brothers told the coroner that at her direction, Pepper, who had asked for a drink of fruit salts, unwrapped the new bottle and mixed the drink.
"[Pepper] said: 'I don't like your salts, they taste bitter'. I told him not to be silly."
He soon felt giddy, lay on his bed and wondered if the drink was the cause. A doctor, consulted by phone, noted the prevalence of influenza in the city and prescribed a hot drink and aspirin.
Brothers called the doctor again later, but before he could arrive, Pepper was dead.
Nothing was reported to be wrong with the other bottles of fruit salts from the same batch, the police said.
Addison said: "The leaving of the parcel was a deliberate act toward carrying out a dastardly and fiendish purpose."
Phil Nisbet
Helen Milner, Christchurch's "Black Widow", was in 2013 convicted of murdering her second husband Phil Nisbet in 2009.
She denied killing Nisbet, 47, by slipping the sedative Phenergan into his evening meal and, while he was heavily sedated, probably suffocating him.
Milner was alleged to have made his death look like suicide in the hope of cashing in his $250,000 life insurance policy.
She was also found guilty of one count of earlier trying to kill Nisbet, but not guilty of a second such charge.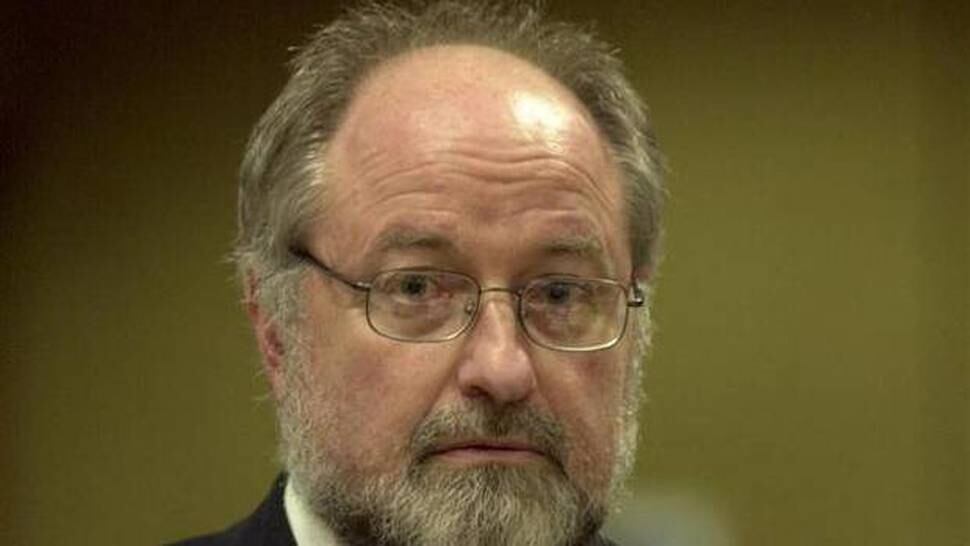 Annette Bouwer
In 2001, psychiatrist Colin Bouwer was found guilty of murdering his wife Annette with medicines.
The South African-born defendant was accused of giving her a cocktail of drugs to fatally lower her blood-sugar level.
He was having an affair, the court was told.
Annette Bouwer died in January 2000. Three months earlier, her husband wrote the first of 11 false prescriptions, in the names of former patients, for a sulphonylureas, metformin and insulin. These drugs can lower blood-sugar levels and induce hypoglycaemia which, if untreated, causes weakness, blurred vision, slurred speech, sweating, coma and, ultimately, death.
About the same time he asked the National Poisons Centre if laboratories could test for these drugs in the bloodstream.
By administering them slowly to his wife in her soup or maybe her tea, he created the impression she had an insulinoma - an insulin-producing tumour. Insulin lowers blood sugar.
After lapsing into two comas, Annette Bouwer underwent complex exploratory surgery to find the tumour.
Part of her pancreas was removed, but no tumour was found. Eleven days after surgery, she died.
Charles Milne
Charles Henry Arnett was in 1901 convicted of attempted murder by strychnine poisoning, on the strength of a dead dog's stomach contents.
Southland contract rabbiter Charles Milne and two of his workers William and John White began throwing up after eating their dinner. Four dogs which ate their vomit in turn fell ill and died.
Analysis of the dead dog's stomach revealed strychnine. The poison was found in the men's sugar, used to sweeten their tea, and arsenic was found in the butter.
To make himself vomit, Milne had swallowed salt and water, neatsfoot oil, mustard and water, and tobacco. For some time he was unable to see and was temporarily unconscious.
Arnett, an agent for a rabbit exporter, was initially arrested for theft from Milne. He was said to have appropriated payments that were intended for the rabbiter.
Although Arnett was convicted of the attempted murder of Milne, a jury was unable to agree over the same charge in respect of the other two men.
Patrick Conway
Jane Smith, of Otago, was tried three times in Sydney for the alleged murder of Patrick Conway by poisoning him with strychnine. None of the juries could agree on a verdict and Smith was freed.
The poisoning was alleged to have occurred during a sea journey from Christchurch to Sydney on the steamer Talune in February 1901.
Conway, aged in his mid-40s, suffered a series of two-minutes seizures over a period of 80 minutes then died on the ship.
Witnesses said he seemed to be choking, and was struggling with convulsive movements of his hands and legs.
"I never had anything like this in my life - I can't understand what it is," he said, according to one of the witnesses.
He had lent money to Smith's husband Percy before leaving for Christchurch and Sydney. Jane Smith asserted it had been repaid.
In 1908 Smith was back before the Sydney courts on another murder-by-poisoning charge. She was accused of killing Alexander Brown with arsenic. She was found not guilty.
Allan Cornall
Waikato farmer Allan Cornall was killed by drinking strychnine-laced beer, in a case that involved jealousy, forbidden love and possibly a mis-directed poison attack.
The coroner fired off thinly veiled accusations in his verdict, in which he ruled that the poison was deliberately placed in the ale, but no-one was ever held to account and the police did not name any suspects.
Cornall and another farmer James Cheyne, went to repair a car in Cheyne's shed on a Sunday afternoon in 1927. They found a bottle of beer in the car, which they drank.
Cheyne consumed half a cupful, commented that he didn't like the taste, which was rather hoppy, and rolled a cigarette. Cornall drank, sat for a few minutes, then collapsed in convulsions.
Cheyne fetched salt and water for Cornall, drank some himself and was violently sick.
Cornall died that night. Cheyne was taken to hospital and recovered after several days.
Cheyne's wife had been having an affair with a rabbiter and suspicion fell on that man at the inquest. She claimed the rabbiter had previously tried to poison her because if he couldn't have her he wasn't going to let her husband keep her.
The rabbiter said he hadn't threatened to shoot or poison her