A 6-year-old boy missing in South Auckland for more than 15 hours has been found safe and well after spending the night at a mate's place.
Counties Manukau Police Detective Senior Sergeant Albie Alexander said he was pleased to announce that Walter Everitt, who had not been seen since 6.25pm yesterday evening, was located this morning.
DSS Alexander said police located the missing boy at an address in the Weymouth.
The occupants were unaware that the boy was missing. However, in noticing police activity in the area, the family approached police and Everitt's whereabouts determined.
DSS Alexander said there were no concerns for the boy's wellbeing.
"I really want to thank the public and those who assisted us in the last 12 hours searching," DSS Alexander said.
"This was a traumatic experience for his family and we're glad that it came to a happy and safe conclusion."
His aunt Meri Everitt said the lady who alerted the police was one of the adults in a CCTV photo entering a South Auckland Warehouse store with Walter at 8pm last night.
"Apparently she didn't know he had stayed the night."
Police said Walter's mother had positively identified her son from the photo.
"We wanted to say a big thank you to everyone involved, we are just so happy he has been found."
Earlier, the distraught mother of Walter told the Herald hundreds of people were involved in a search.
Police were co-ordinating the search with volunteers preparing for a shoreline search this morning near the child's home.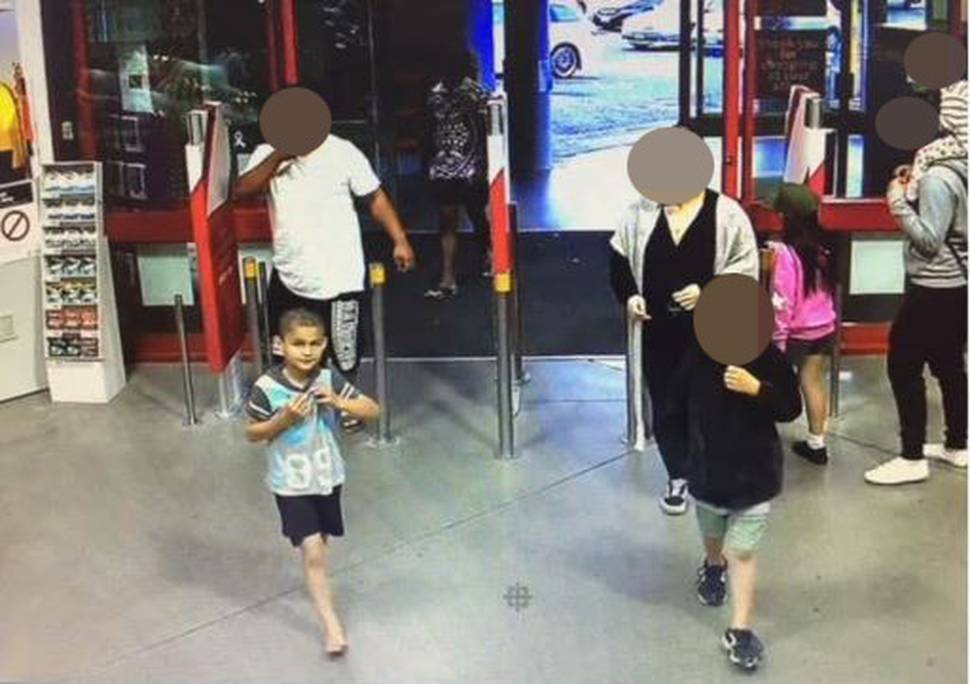 He had gone missing from his mother's home on Silver Creek Rd, Weymouth, Manukau City.
Everitt said Walter was riding his bike near his mother's house before he disappeared. He was with his older sister and friends from a Silver Creek neighbour.
"His sister popped back home and came back and he was gone."
After news emerged that Walter had been found this morning, Everitt said it appeared that he had stayed at a friend's house and hadn't told his mum.
His mother, Barbara Bichan, became concerned and started looking for him at 7pm and raised the alarm when he still hadn't been found by midnight.
"There are hundreds of people out there out looking for him, who don't even know him," Everitt said.
Everitt said Walter was a bright child who would talk to anyone.
"He's so happy and outgoing he would talk to anyone and that's what we are concerned about."
The community were gathered at Weymouth Primary School - where Walter attended school - for a meeting before the search continued.
The school's acting principal Moana Lese said obviously staff and students were very concerned and have been helping police with the search since early hours of this morning.
"We've been talking to lots of the students who saw him after school yesterday and we are just trying to piece it all together."
Lese said the whole community had been assisting with the search.
"We are a really strong community and everyone is chipping in for support."
Bichan described the response as overwhelming.
Bichan said one of the searchers believed they had spotted Walter yesterday afternoon at a skate park.
"He was seen around 4pm at the skate park and he was getting bullied from some older kids."
Walter's father Kyle Taimerua told Stuff his son's disappearance was unusual as the boy wasn't allowed to go out by himself.
"All we want is to find our son."