Sir Peter Blake's son-in-law explains the late adventurer's legacy in a book released in time for the 17th anniversary of his death.
Alistair Moore was just 22 when he started working with his childhood hero, Sir Peter Blake.
He joined the environmental awareness voyage aboard the Seamaster and was part of the crew on December 5, 2001 when the yachting great was shot and killed by pirates on the Amazon River.
Moore was on a mission elsewhere for Blake at the time. His father Rodger Moore was filling in for him and was wounded in the raid.
Years after the attack in Brazil, Moore, now 41, married Sir Peter's daughter, Sarah-Jane, an artist, who he proposed to on board her father's old boat Lion New Zealand during a stopover on its voyage from Gisborne to Tauranga.
Sir Peter had raced the boat to a Sydney to Hobart win in 1984 and to second place in the Whitbread the following year.
Moore has carried on Blake's environmental message, recently as the skipper of former Whitbread yacht Steinlager 2, taking groups of school children on trips.
Now, he and Sarah-Jane are on the trip of a lifetime.
The couple left Auckland in winter and have been cruising around the Pacific aboard their yacht Darth Vader since.
Moore has written an extract about his yachting experiences in a new book, Oceans: Tales of voyaging and encounter that defined New Zealand., released Monday ahead of the 17-year anniversary of Sir Peter's death on Wednesday.
It was just so hard to fathom
I grew up in a boating family. Dad told a story at my 21st about how I was conceived on a cruising yacht, and I was only two weeks old when I first went away on a boat with my parents. From a very young age, I knew that if you were going to be out on the sea and enjoy this lifestyle, you had to take care of that environment. As I grew up, I developed a real sense of taking responsibility for it.
Peter Blake was a hugely inspirational, influential figure in my youth. Blake's Odyssey, about his 1981–82 Whitbread Round the World race on Ceramco, is probably the first book I ever read. As a 13-year-old boy I remember being 10 miles off the back of Kawau watching Steinlager and Fisher & Paykel come rushing down the coast with their kites up, then the southwesterly came in and kicked the living daylights out of us. I remember that day so vividly.
After school, I did a degree in outdoor education at AIT [now AUT]. At the same time, I was doing the Royal New Zealand Yacht Squadron's Youth Training Programme under Harold Bennett, and I realised I wanted a career on the sea. I wanted more of a purpose beyond just racing, so I got my Commercial Launch Master qualification.
During the 2000 America's Cup in Auckland, I worked for Bruno Troublé, who was running the Louis Vuitton Media Centre. I was driving the Fuji film boat, going around collecting all the film from the photographers after the start and the top-mark rounding, then taking it back to shore for processing. Pippa Blake used to come out with me, and she arranged for me to meet Peter. I met him at the Team New Zealand base and we chatted for about an hour, then he offered me a job with him aboard Seamaster. I loved racing but I had always had a passion for exploring and championing the environment, so of course I said yes. For the next two years of my life I gave 110 per cent every day.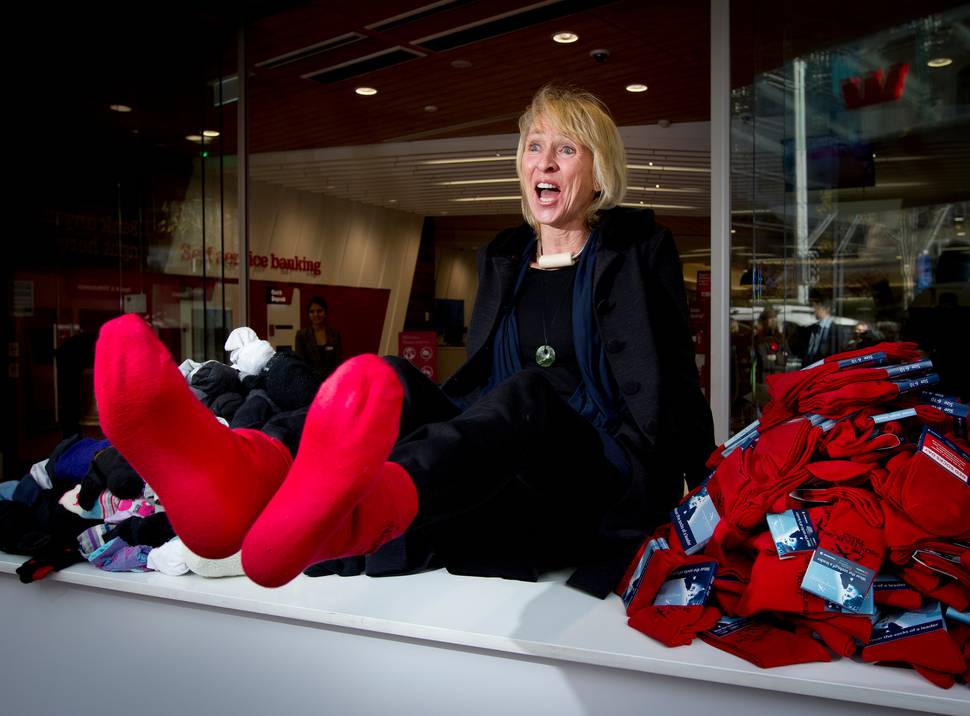 We sailed for Ushuaia in Tierra del Fuego, on the southernmost tip of South America, in late 2000. I was 22 years old and here I was sailing 6500 miles across the Southern Ocean around Cape Horn with Sir Peter Blake.
After our time in Antarctica, we went up to Buenos Aires for a refit and then sailed to Brazil, and up the Amazon in October 2001. When we reached Manaus, about 1500 kilometres from the ocean, we headed up the Rio Negro, until it got too shallow for Seamaster to go further.
I wasn't actually on the boat when Peter was killed — I had gone off with a small group to go further upriver in local dugout canoes while Seamaster had turned around to go back down to the Amazon. It was my job once a day to upload all our photos and data, and that day I had to call the boat. No one answered, so I called again. Eventually I got hold of the production team in London, who said Peter had been killed and two other guys were in hospital, including my father Rodger, who had been smashed in the face by the robbers. We were to make arrangements to get back to the boat as quickly as possible.
It was just so hard to fathom. We had to make our way back down the river to a helicopter, which took us to a fixed-wing aircraft, which flew us to Caracas in Venezuela, before taking a commercial flight to Macapá in Brazil where the boat was. Then a group of us took the boat to Tobago — we just wanted to get away from Brazil — and we flew back from there to New Zealand for the memorial. I just wanted to get back on the boat and keep going with the work that Peter had started, but I realised I needed to walk away. Without his leadership, it was going to be too hard to keep it going.
I did end up spending some more time sailing on Seamaster, after it was sold to Tara Expeditions, and continued doing environmental work, as well as sailing on the international circuit. During one of my trips back to New Zealand, I spent some time skippering another of Peter's old boats, Lion New Zealand, in the Bay of Islands, up and down the coast from Auckland, and in the Pacific Islands.
I had been working in Oman as a sailing coach when I got the opportunity to come home and work for the New Zealand Sailing Trust as the skipper of Steinlager 2, taking groups of school kids and other charters out into the Hauraki Gulf. It gave them a unique experience — they got to see things they wouldn't otherwise see, and learn about the environment, and themselves. Steinlager is an amazing boat in terms of its history and legacy — it's a national treasure and deserves to be treated as such.
I spent five years with the trust, spending up to 32 weeks a year at sea, and now we're going off cruising. Sarah-Jane and I have bought an old IOR two-tonner and we're heading off into the Pacific. We'd like to do Tonga and Fiji and then decide whether we're coming back, or if we'll just keep going.
Peter wanted to change the way people looked at the environment — not to take ownership of it but be custodians of it, as a fundamental responsibility. He wanted to do it through appealing to emotion, rather than through science or browbeating, showing people how they were connected to it, so they fell in love with it.
One person might not have an effect, but if we put a few people together we can make a difference. In terms of the ability to solve problems and adapt to situations there isn't an animal better than the human. You have to have hope.
A tale of oceans
Surrounded by 15,000 kilometres of coastline, it's little wonder New Zealand's cultural identity and history is firmly anchored to the ocean.
Born and raised on Auckland's North Shore, author of Ocean: Tales of voyaging and encounter that defined New Zealand, Sarah Ell, has never lived more than a few kilometres from the ocean.
Ell trained as a newspaper journalist before working in magazines and book publishing, including a stint as editor of Boating New Zealand, and has a Bachelor of Arts in New Zealand history from Massey University.
A lifelong boatie, she has raced a variety of classes from Sunburst dinghies to sportsboats and keelboats. She still lives on the North Shore, with her husband, yacht designer Rob Shaw, their two children, and a growing collection of boats.
• Ocean: Tales of voyaging and encounter that defined New Zealand by Sarah Ell. Publisher: Penguin NZ. RRP $70.