Tennis courts and swimming pools may not be uncommon sights in most Auckland mansions - but there aren't so many that boast their own motocross track.
Yet that's not the only unusual attraction at Andrew and Deanne Hay's Whenuapai home.
Their property also has its own football field, fruit orchard, mini golf course for chipping and putting practice and boat ramp capable of hosting 8m boats.
The couple's two boys have spent their childhood jetskiing and waterskiing straight from the lawn of the property into Brigham Creek - an estuary of Auckland harbour - before coming home for a snack and dip in the heated pool and spa.
And when friends of the Hays visit, they don't need to come by road.
"You can come up here all the way from the harbour bridge in a boat," Andrew said.
"Lots of friends visit from Auckland and we get people from around the area who simply come in on the Sunday morning on the high tide and pull up and have breakfast."
Guests also come to play tennis on the court that can be lit up at night or to join the Hays in boating a short distance to Riverhead Pub's jetty for a quiet ale.
Hay describes the stretch of Brigham creek in front of the Whenuapai home - which has a council valuation of $6.8 million - as one of the best water skiing spots in the country with its calm, wind-free waters.
For more property news and listings go to oneroof.co.nz

The home was also a popular hotspot for the friends of the couple's two boys, who used to come round to hang out.
This included the jumps and turns on motocross track Hay built at the home when his eldest son began to race competitively.
Hay said his boys spent their whole lives outdoors while the family itself would often spend whole weekends without leaving the property.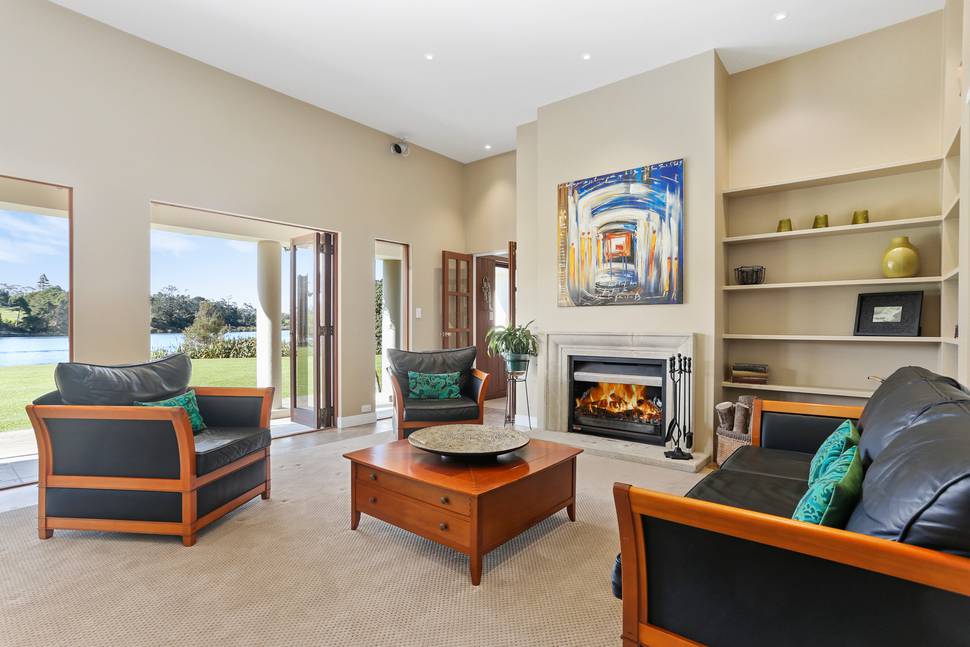 "When we did go away, we often wondered why when you have paradise at your door," he said.
However, having lived in the home for the past 16 years, the Hays are now leaving for good and selling up so they can move back to Auckland's North Shore where they can stroll to the Takapuna cafes and restaurants.
The land can be subdivided but is also described as ideal for another family, sitting on 4.5ha of land and with four bedrooms and a self-contained granny flat.
It was built in 1996 and designed by architect Linda Graham.