Rain softly fell on a crowd of thousands at Auckland War Memorial Museum today as they remembered the 100 years since guns were put down after four years of bloody conflict.
It was on Sunday at 11am, New Zealand marked the centenary of the armistice that ended the World War I in 1918.
Around 100,000 New Zealanders – or 10 per cent of the population at the time – served overseas during the war, and over 18,000 lost their lives.
Poppies adorned the chests of family members commemorating relatives who made the ultimate sacrifice for their country.
Wives, husbands, daughters, mothers, grandfathers and other families came to pay their respects to their ancestors who were not so much different than them.
Veteran Chris Mullane was master of ceremonies at the Auckland ceremony.
As the rain fell Mullane commented when it rained on commemorations it was the tears of the fallen.
There was a two-minute silence to pay respects to those who had given their lives.
That was followed by a roaring chorus of jubilant sounds to "celebrate peace and hope for the future".
During that celebration, Auckland churches rang bells and sirens of emergency services sounded for two minutes also.
Naval ships also blared their horns at the Devonport Naval Base.
A planned Auckland flyover with three World War I planes before the two minutes' silence was canned because of weather conditions at Ardmore airport.
It took servicemen and servicewoman four and half days to install 18,277 white crosses at the Auckland Domain.
That is one cross for every Kiwi life lost in the war.
Among the crosses, there was a special section dedicated to the mothers who lost two or more sons. Nine mothers lost four sons, 53 mothers lost three sons, and 638 mothers lost two.
Thirteen All Blacks and 12 Jewish soldiers are also among those remembered.
Soldiers were well known for their ultimate sacrifice in the war but nurses behind the scenes were often not recognised for their hard work.
Tracey and Katherine Meeten aimed to bring awareness.
They were at commemorations in replica nurses uniforms from 1915 "corsets and everything".
"We have British family who served. We don't have any nurses in the family but we are representing them
"They had to fight for recognition and a lot of them were not paid and they provided their own uniforms," Tracey said.
Tom French was one of 100,000 New Zealanders to serve in World War I. Unlike the 18,277 soldiers who paid the ultimate sacrifice he got to go home.
French was a Maori All Black during the World War I and played in the Trench Blacks famous victory over France in 1917.
The Tom French Cup, an honour awarded by New Zealand Rugby to the Tom French Memorial Māori player of the year, is named after him.
His brother Sam French died in conflict, his cross was among the thousands at the Auckland armistice commemorations.
Tom survived, but that's not to say he didn't go through hell to get back to his homeland.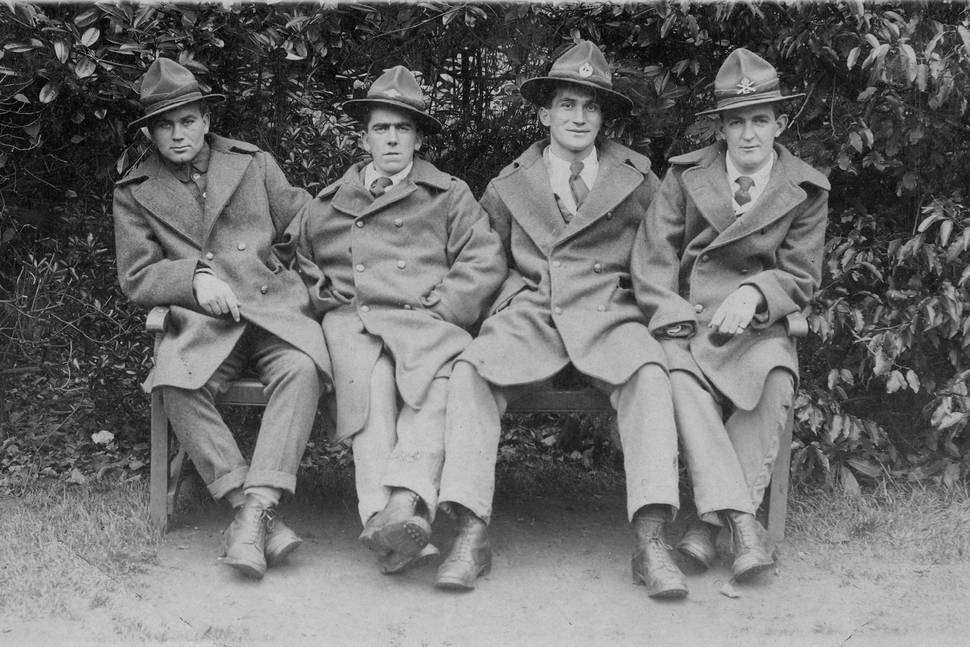 He was wounded on October 4, 1917, at the Battle of Broodseinde one of the major conflicts at Passchendaele.
French gave his country four years and 16 days of military service.
His son Karl was at the commemorations wearing his father's service medals proudly.
His father did not speak much about the war, but when he did it was with his grandfather.
They shared stories of the fun times while serving, he said.
"He spoke to my mother once, and only once about how he suffered his injury, he lost his left arm it was fully amputated to the shoulder.
"He told her about those gruelling moments at Passchendaele," Karl said.
His father was never entirely sure about how he suffered the injury, but he was shot in the left elbow, perhaps by a sniper, which later became infected.
After being injured and undergoing an amputation it would be 18 months, February 1919, after being injured that he returned to his homeland.
He spent that time coming to terms with his wounds, he came home and married his sweetheart before re-immersing himself in rugby.
"He came back a shattered man but not a broken man."
"In that time the NZ Government was interested in rehabbing all of the troops. Dad first trained in Agriculture in England in 1918.
"He went on to become a noxious weeds inspector for the Government."