Jami-Lee Ross has released photos of National Party leader Simon Bridges at a private dinner with Chinese businessman Zhang Yikun.
At his press conference this morning Ross promised to release the photos of Bridges and Yikun, who allegedly made a $100,000 donation.
Ross posted two photos of Bridges and Yikun on Twitter saying it was at a private dinner on May 14 which he was also at.
Ross also posted a Facebook message from Paul Goldsmith showing photos of National party members and Yikun at a function.
"It was at this fundraiser on 21 May that Simon Bridges was offered the $100k donation. He called me later that evening with instructions to collect the funds," Ross said.
Ross said he was not at that function.
Earlier today, Ross said Bridges asked him to collect a $100,000 donation which was then split into smaller amounts to allegedly "hide it".
Ross later asked Bridges about the donation, and recorded the conversation.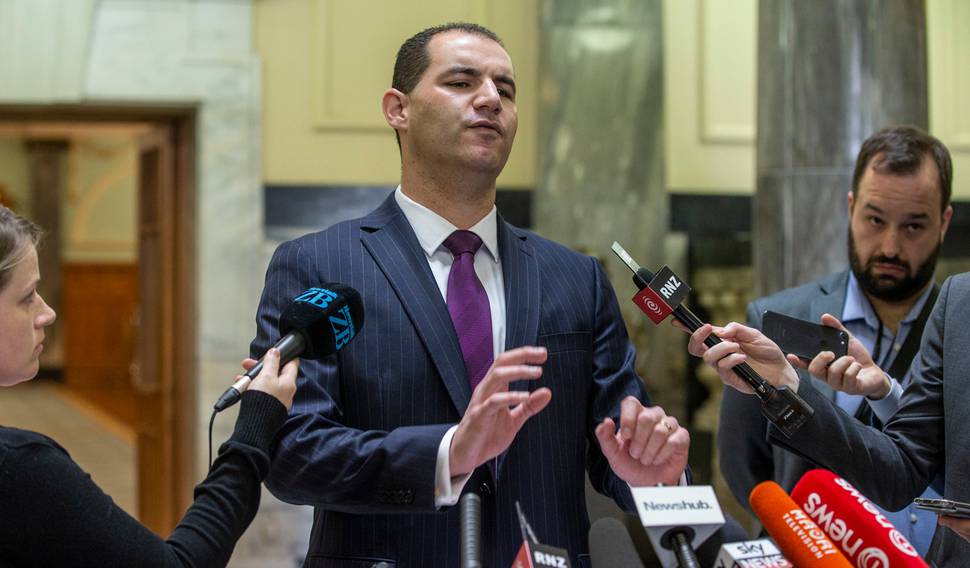 Ross said he will go to police tomorrow to lay a complaint and allow them to hear the phone conversation with Bridges.
He stressed that he did not think the businessman had done anything wrong.
Ross said the donation was made in May/June and alleged that it was covered up under instructions from Bridges.
He alleged Todd McClay was also aware of the $100,000 donation, and National Party general manager Greg Hamilton also knew about it.