It was at the end of July that Kayne Harrison first noticed a few cartons of Meadow Fresh UHT milk past its best before date on the shelves at Countdown Moorhouse in Christchurch.
He snapped a photo and posted on the supermarket's Facebook page, calling on them to update their stock.
The reply was the standard customer service reply: Countdown thanked him for contacting them, said they were "very disappointed to read about this" and asked him for details so they could follow it up with the store manager.
A spokesperson for Countdown later told the Herald the UHT milk was still "within its use-by date".
Harrison provided the details and, a week later (now into August) the milk with a July 9 best before date was still sitting on the shelf.
Two weeks later, on August 12, Harrison posted a new update, showing the same yellow milk cartons, still there.
"This is just the post that keeps on giving. I wonder if it will make it to a month before anyone sorts it out," a Facebook user replied in a comment.
Harrison returned on August 18 to find the same cartons still there, and still no other update from Countdown.
Another photo, from August 27, showed the old milk cartons and some newer, but also beyond their best before date, cartons on the shelf.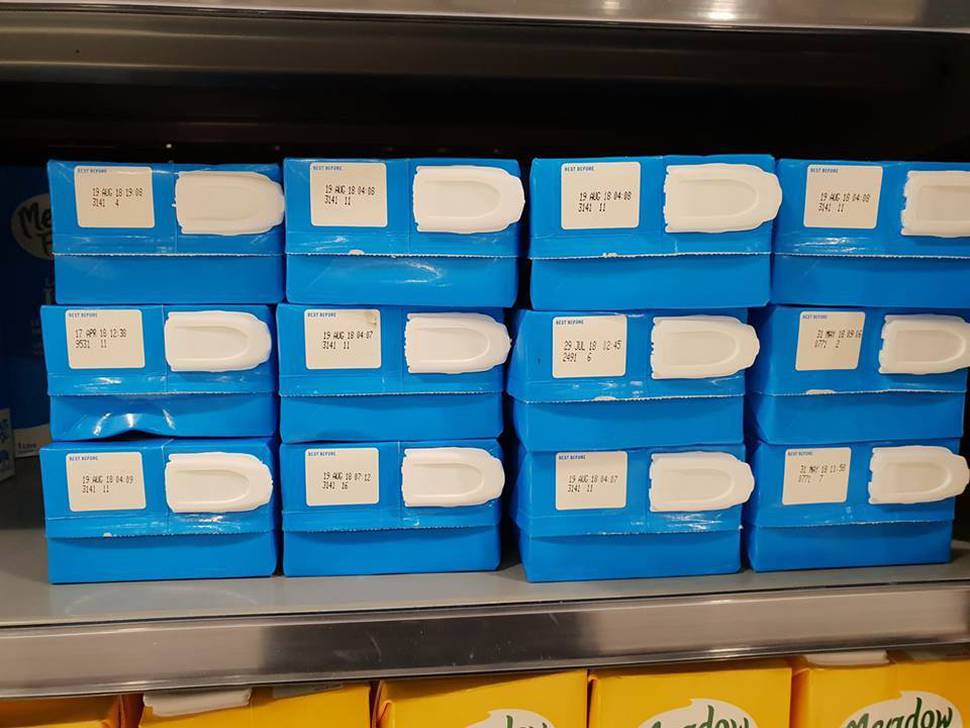 "This is bloody terrible," someone else commented, with Facebook users chiming in worried about the possibility of less observant consumers buying the milk.
On September 2, an updated photo showed the cartons still on the shelf, including at least one of the lot with a July 9 best before date.
On September 9, Harrison decided to check the lite UHT milk cartons too, only to find some of them had gone past their best before dates as early as April and May.
A week later and still no change. Harrison continued updating Countdown on Facebook in the hopes someone would remove the milk.
"The thing is, most of these were at the front of the shelf ... the ones people usually grab first without looking," he commented.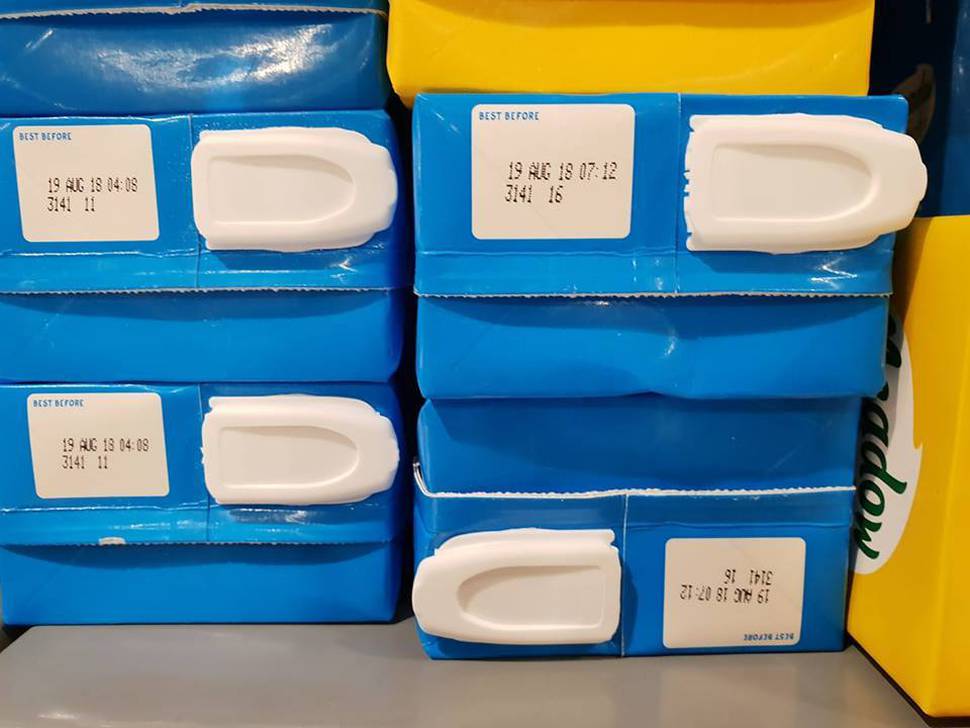 On September 30, Harrison noted that "almost a quarter of the lite milk is expired". It's now been more than two months since he first alerted Countdown to the problem.
A photo from October 7, three days ago, shows a pile of these milk cartons sitting on the shelf.
"As you may see, I usually move all the expired milk together and have to gather it up.
This time it was all where I left it, just straightened back up ... so anyone could accidentally grab one from the front line," Harrison said.
"Admittedly, at first it was only the calci trim milk I was concerned about, as that is what we buy. But then I figured some of the other milk must be out too ... and what do you know, it was," he said.
Harrison told the Herald that, despite his multiple posts over the weeks, he has not heard from Countdown since that first standard reply.
When he mentions it at the supermarket checkout, he says he gets a "we'll look into it kind of reply".
"I think the shelving staff just can't be bothered. They haven't even bothered to look at the dates when rearranging the shelves after I have moved the milk from its place on the shelf."
Contacted by the Herald, a spokesperson for Countdown said: "We've checked with the store team and all the long-life UHT milk on shelf is within its use-by date."
"When our team restocks products we have a range of processes in place to rotate stock and make sure products are within date. We can occasionally miss a product so if customers do spot a product that we may have overlooked by accident, please let the store team know," the spokesperson added.