The trajectory of the suspected meteor that streaked through north Canterbury skies on Monday night was captured in photos and videos by multiple witnesses to the spectacle.
The sky was lit up in dramatic orange and red tones as the mysterious object made its way through the atmosphere.
Herald reader Lindsay Williams captured video footage and photos of the flying object over Oxford, in north Canterbury.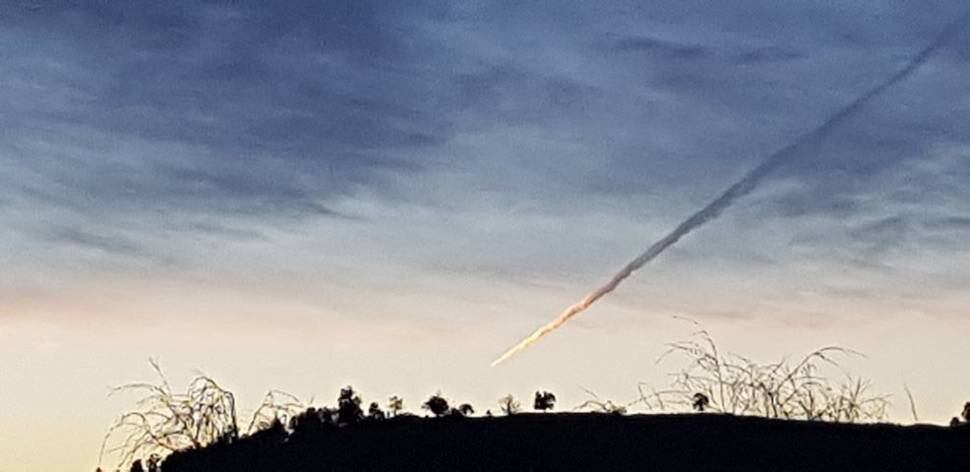 People took to social media to share images as soon as it happened, reporting a "sonic boom" as the object passed through the skies.
In Sefton the Coster family heard a "massive kind of rumble", or "sonic boom", just after 6pm on Monday, Stuff reported.
Amanda Coster said when the family looked out the window they saw an object "burning up and coming down" in the sky, heading towards Mt Gray.
Coster thought it was a meteor, with an "orange glow to it" and leaving a long trail, Stuff reported.
Another person posted on social media: "Heard this and thought is it an earthquake, plane or just straight-out old Superman?"
The object was reportedly sighted in the Kaiapoi and Rangiora areas as well.