Quentin Clay McCreedy heard what sounded like a deer.
He then saw that it was brown. He then used a device to let out the sound of a female deer.
He heard more noise.
He fired the shot.
Instead of shooting a deer, McCreedy had in fact just shot Gordon Douglas Leech in the chest.
Together with his hunting companion, he raced to help and perform CPR and called emergency services, but it was too late. Leech died at the scene.
McCreedy, of Waitoa, was charged with careless use of a firearm causing Leech's death which he admitted at an earlier court appearance.
He was back in the Hamilton District Court today for sentencing by Judge Rosemary Riddell.
The pair were hunting in dense remote bush off Wairakau Rd, about 15km south of Te Aroha. The bush was described as an area of subtropical rain forest with an understory of low visibility.
The pair were hunting over Easter weekend during the roar, or peak hunting season - when stags roam fearlessly on the prowl for female deer.
McCreedy, 37, and Leech, who was wearing a brown oil skin vest, rugby shorts and camouflage beanie, were about 26m away from each other when the shot was fired about 10am.
He told police he heard the noise in the bush and then used his electronic game caller, a device which makes the noise of a female deer. After firing a shot, he heard Leech say "I've been shot".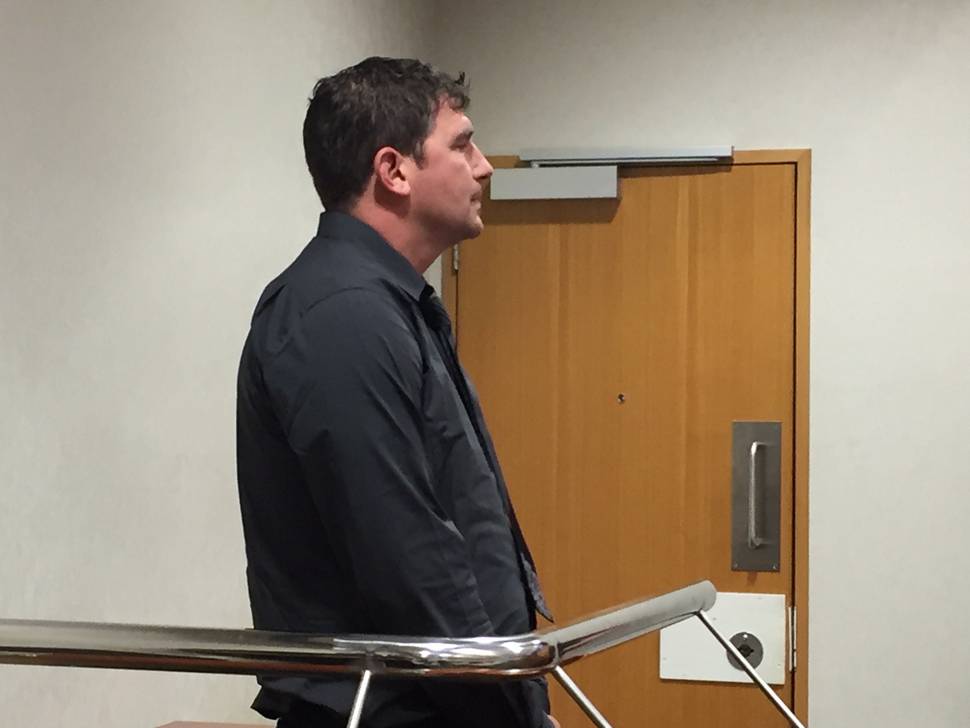 McCreedy's lawyer Roger Laybourn pressed the judge to consider a sentence of community detention.
His client was an experienced hunter of 12 years but admitted that he hadn't properly identified his target.
McCreedy had struggled to deal with what happened that day but had been comforted in the days after the incident by a text message from Leech's family stating they expressed some sorrow for the situation that he had found himself in.
He agreed with a deer hunting expert's comments in a probation report that electronic game callers could be putting hunters at risk as they sounded so similar to a real deer.
"They could potentially be adding complexity to hunting during the roar. It's a hunting aid but it could also enhance the danger unintentionally."
In Mrs Leech's victim impact statement, she said there was no point in being angry as it was "such a waste of emotion and I have no room for it".
Police prosecutor Marc Hepworth said a jail term was more appropriate due to McCreedy breaking a key rule of hunting in not identifying his target.
The judge agreed he has broken a fundamental rule of the sport and noted McCreedy's own admission that he had got caught up in "stag fever".
She took into account the victim's views that they did not want him jailed coupled with his genuine remorse and the fact he was likely to lose his job as a career truck driver.
She accepted that the incident was out of character for him, that he had an unblemished record and was wearing high visibility clothing.
"You will carry this with you for the rest of your life as will Mrs Leech and other family members."
She described the incident as an "entirely avoidable yet tragic mistake".
Judge Riddell sentenced him to six months' community detention with an overnight curfew of 7pm to 7am, one year's supervision, 200 hours' community work and to pay the $10,000 in emotional harm reparation he had earlier offered.
She also ordered forfeiture of the firearm.
Members of Leech's family, who were at sentencing, declined to comment outside court.
Laybourn said he doubted his client would likely hunt again and appreciated the victim's family's "extraordinarily humane understanding" of his client's position he found himself in.
He believed the sentence was fair as nothing could ever bring Leech back.
However, he suggested that making it compulsory for hunters to wear high visibility clothing could help keep them safe.