A 49-year-old man from Kawerau was seriously hurt after a train and car collided at a level crossing near Kawerau this morning.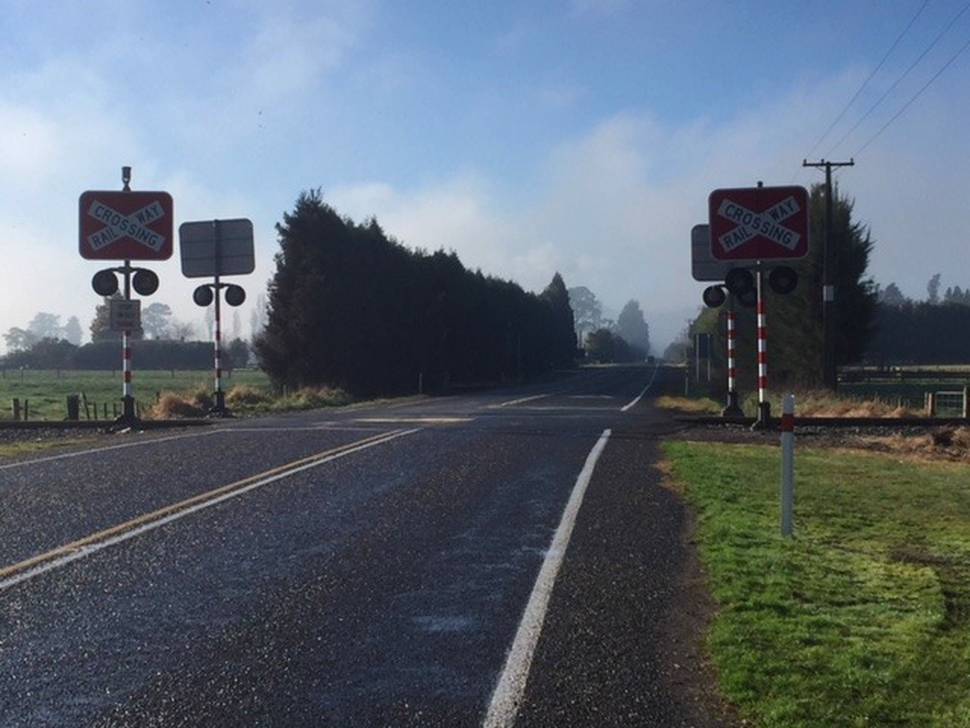 The collision was on State Highway 30 near Otakiri about 8.30am and the highway was closed for about an hour while emergency services cleared the scene, a police spokeswoman said.
The road re-opened around 9.30am.
A St John spokesperson confirmed they attended and transported someone to Whakatāne Hospital in a serious condition. A hospital spokesman said the man was now in a stable condition.
A reporter at the scene said the road was now completely cleared and there was little evidence of the collision, apart from some markings on the road. The crossing has lights and bells but no barrier arms.
A resident who lives 100m from the railway crossing said there was extremely thick fog this morning and he had been unaware of the collision.
"My wife and I both heard sirens and, in hindsight, should have clicked something had happened as it was eerily quiet this morning when normally you can hear the traffic," he said.
"I heard one of the earlier trains this morning and had to press my face against the window to see if it was coming or going because of the fog."
The couple have only lived at the home for three or four months and had spoken about how they hoped they would never see a crash at the crossing.
"We definitely didn't see this one despite being so close."
Both had concerns the distance between the warning lights and the crossing was very short. "If, for whatever reason, you miss the lights at night, the trains are not lit on the sides."
Once the train crosses State Highway 30, it also crosses Hallet Rd, Otakiri Rd, Otakiri Soldier's Rd and Caverhill Rd, before heading over the Matata overbridge toward Tauranga.
The five road crosings between the state highway and Matata are marked by signs only.
Long-time Otakiri resident Kris Byrne, who crosses the Otakiri Rd tracks many times a day, said drivers had to give the trains the repect they deserved.
"Locals know the tracks are there and stop," Byrne said. "But if you are not familiar with the area, a moment's distraction can be fatal."
From her experience, lights at that crossing were visible through fog but said that was probably because she knew to look for them when approaching the crossing.
The train is operated by KiwiRail and a spokeswoman said the train was a freight service travelling from Kawerau to Mt Maunganui.
"A vehicle collided with a freight service travelling from Kawerau to Mt Maunganui at a level crossing near Kawerau this morning. The level crossing is protected with flashing lights and bells."
"Following standard procedure, the locomotive engineer has been relieved of his duties and offered support from KiwiRail, including counselling."