A former field manager from the outdoors pursuit centre has broken his silence on the canyoning tragedy which claimed the lives of six students and their teacher more than a decade ago.
April 15 marked the 10th anniversary of the deaths of Elim Christian College year 12 students Natasha Bray, Portia McPhail, Tara Gregory, Anthony Mulder, Huan (Tom) Hsu, Floyd Fernandes and their teacher Antony McClean.
Their classmates Ashley Smith, Kish Proctor, Peter Shih, Sarah Brooks and Outdoor Pursuits Centre instructor Jodie Sullivan survived.
The group was washed away by rising waters in the Mangatepopo Gorge.
The tragedy was the subject of a $2.9 million dramatisation, titled In A Flash, which was broadcast by TVNZ1 last Sunday night.
Prior to its broadcast, families were sent DVD copies to view and a private screening was held at the centre – which is now known as Hillary Outdoors. Among the audience there was former field manager Kerry Palmer, and fellow ex-staff Sullivan, Peter Zimmer and John Maxted.
In his first interview since the tragedy, Palmer told the Weekend Herald he was "extremely sorry" and that he will never "get over" it.
"I still feel bad," he said. "One of the mothers had no partner and lost her only child.
"I can't imagine what it's like for her. And seeing the last few [McClean and Hsu] go down the river [that day] was horrific and sticks with me."
A coroner's report found the fateful decision to enter the gorge was wrongly left to instructor Jodie Sullivan, whose inexperience led her to believe there was no significant danger, despite heavy rain.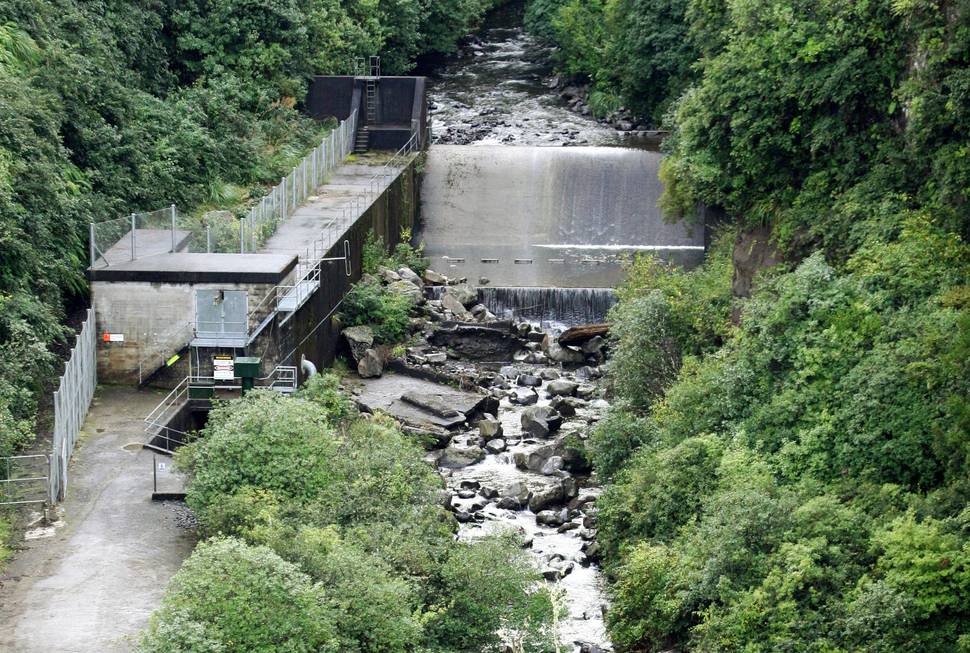 A police investigation into the tragedy found no evidence of criminal offending.
Palmer said he found watching In A Flash "hard going", adding he has since watched it four times to "trigger things" he'd forgotten during the rescue.
Palmer revealed he still had nightmares about that day.
"I couldn't sleep for months. I used to wake up and the bed was soaking wet. I had to take sleeping pills just to get through the night".
He now works for Corrections in Turangi and has nothing to do with the outdoors.
"My life changed that day. My partner and I broke up. I don't miss teaching in the outdoors. I don't miss the responsibility".
Sullivan – who didn't respond to requests for an interview – was accompanied by her mother, Trudy, at the private screening.
Graham Seatter, chief executive of Hillary Outdoors, said the experience for Sullivan – who is now a social sciences teacher at Stratford High School - was "positive and healing".
"I think she's found the last 10 years tough – this was her first time back," he said.
"It is important for Jodie to know she should be happy and have a fulfilled life. Jodie said watching the movie was difficult and sad and brought it all back."
Palmer added Sullivan and her mother were "quite emotional" during the screening.
Screentime New Zealand – the production company behind In A Flash – had consulted with families of the deceased students while producing the dramatisation.
Tara Gregory's mother, Catherine Linnen, made a few "tweaks" to the script to "capture" her daughter's personality.
"It was hard to watch the last moments of the death of your only child," she said.
She hoped that one day Sullivan would make a personal apology to families who lost loved ones in the tragedy.
Linnen believes Sullivan hasn't been made accountable for the tragedy.
"If she can bring herself to watch the film maybe the next step is to say 'sorry'," she said.
"I don't wish Jodie any ill will but I want her to own up and say, 'I was responsible. I am sorry'."
Survivor Kish Proctor told the Weekend Herald the show brought out a lot of emotions, including that the tragedy "could have been avoidable".
"I get angry at times, because I lost some very close friends," he said.
Meanwhile, McClean's father, John McClean, described the TV drama as "horrendous".
But 10 years on from losing his son he said he did not blame any one person for the tragedy.
"The tragedy belongs to all of us in different ways," he said. "In some ways Jodie was a knowing participant and in another she was a pawn of events she had no control over."