"Iron sharpens iron," Simon Bridges told the crowd at Kaikohe in the morning, the latest whistle-stop on his tour of New Zealand.
He was talking about being in Opposition but the same could be said for his town-hall style tour of the country.
Tough-as-iron provincial New Zealand is sharpening up the new National Party leader. At the RSAs of Kaikohe and Kerikeri, there were questions from left field, right field and some completely out-of-bounds.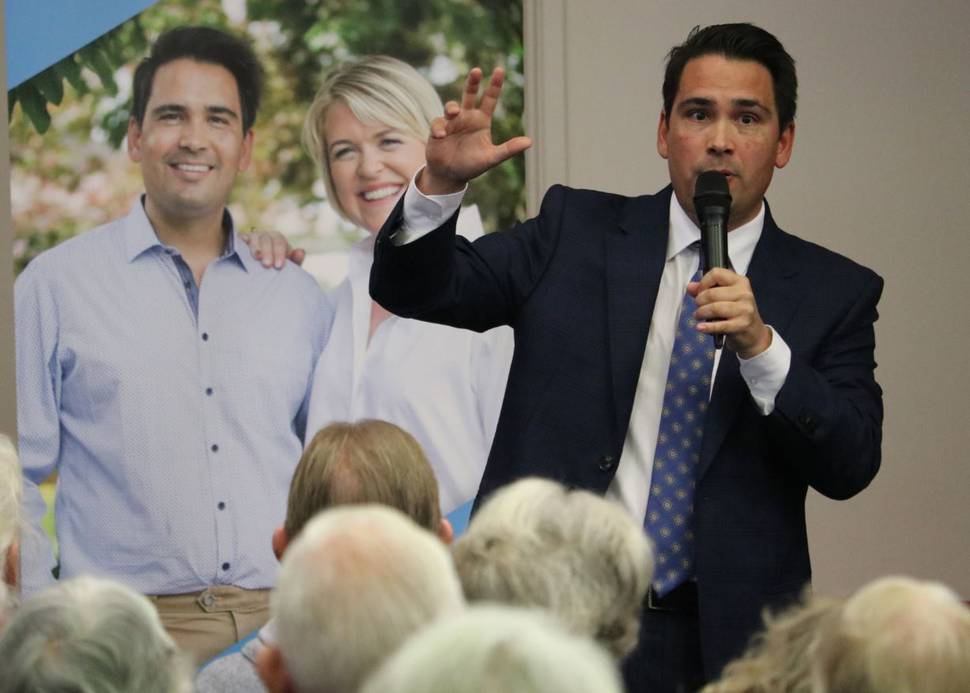 One woman asked: "What do the National Party think about this gender neutrality in schools and Rainbow education? I don't want my grandson growing up thinking he can be a boy or a girl."
Bridges blanched, calling it "toughest question I've been asked". He then said a lot of words about education which seemed to have nothing to do with the question.
Possibly aware he had lost the thread he never wanted to grasp, he circled back with a general "We don't want to pander to PC rubbish" before moving quickly on.
The next person to speak put him on much safer ground. She said: "My name is Jenny and I came here today because I wanted to know what you look like and what you sounded like."
And that's what drew them. There were 50 people at Kaikohe and about 160 at Kerikeri.
They wanted to see this new leader, successor to Prime Ministers Sir Bill and Sir John.
Bridges, the man who would be Prime Minister if not for the "little girl", as one person described Jacinda Ardern during a question to the visitor.
Bridges did not pull him up.
Most were older but there was a smattering around Bridges' comparatively youthful 41 years. In Kerikeri, the 3pm meeting even saw a few students from the high school up the road drift in.
Whoever they were, they wanted a look at this new man, in his blue suit with an open collar. To get his measure.
And Bridges looked great. He stood, relaxed, in front of the largely friendly crowd and fielded occasionally awkward questions with charm and conviction.
The issues changed between meetings but there was a consistency in what Bridges wanted people to know.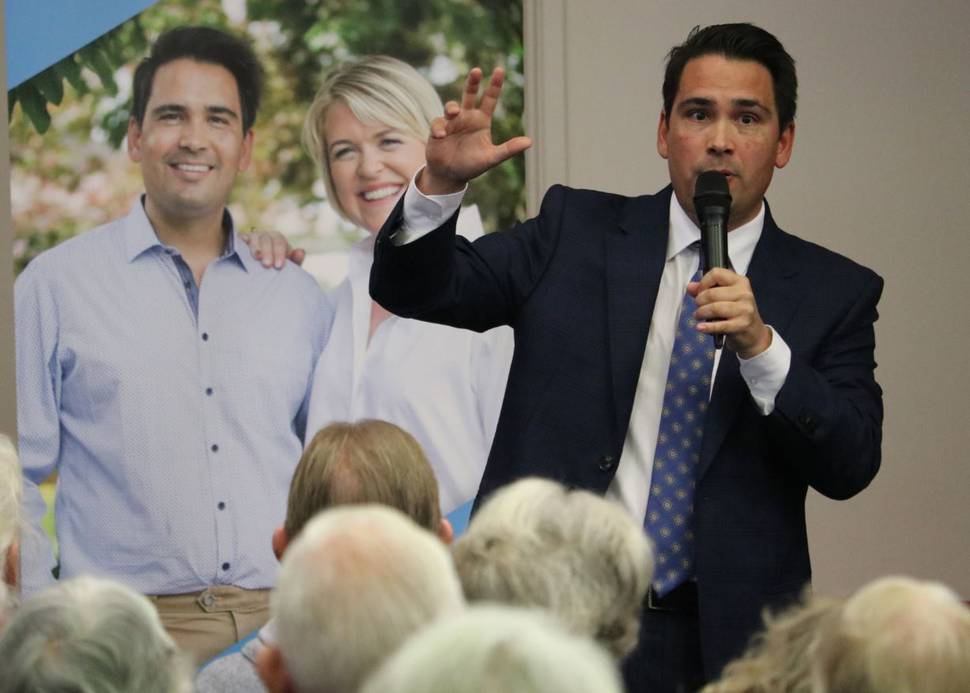 There was law and order - he's a former Crown prosecutor and crime and justice will be big this year. Every time he says "tough on crime", middle New Zealand reaches for its ballot paper.
He wanted to talk about Opposition, and how they're not going to hector the government (unless they really, really need to) because they're about supporting things that work.
But roading was at the top of the list.
He talked about the four-lane highway he wants connecting Auckland and Whangarei. It's all you need, he said, because once that's open it will all come north - industry, jobs, tourists.
And Simon Bridges talked bridges. He had to - everyone remembers him coming here during the 2015 by-election, sprinkling bridges like seasoning on a meal. Bridges, bae.
That was when Winston Peters ate his way through National's pork barrel to take the seat, reminding National to take nothing for granted. In case it forgot, he reminded National again last year and is now Deputy Prime Minister.
So Bridges isn't taking anything for granted. This whistle stop tour of New Zealand has him visiting towns all over the countryside, including Kaikohe and Kerikeri.
National's Matt King - his escort for the day - knows tipping out Peters doesn't guarantee an electorate for life, or even in 2020.
Every vote counts, especially considering speculation NZ First's Shane Jones, who lives locally, might stand for Northland.
And there's further speculation Labour might do a deal to give Jones an easier run.
And even further speculation over provincial voters' goodwill bought through the Government's billion dollar regional development fund.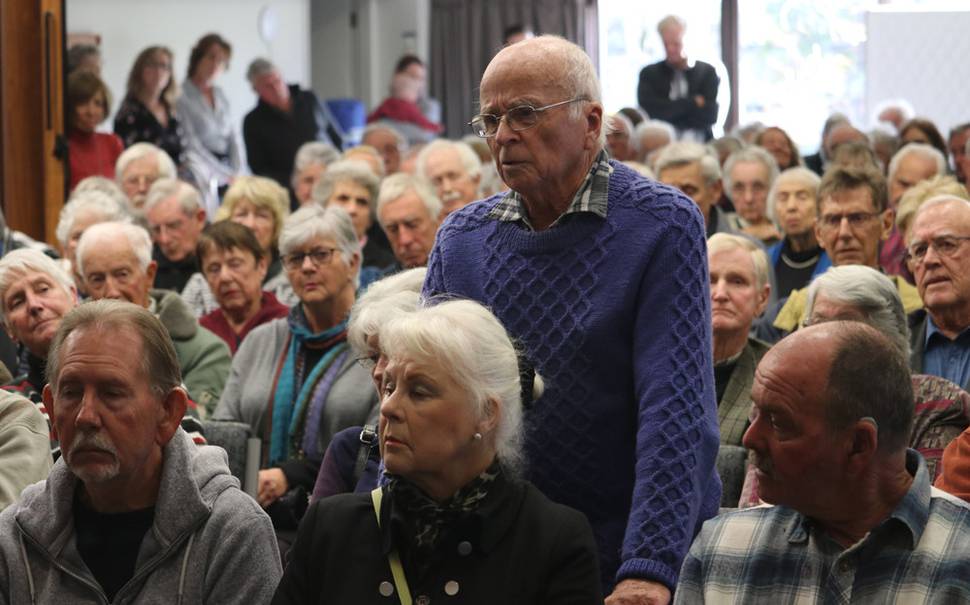 But Bridges says pork barrelling won't work in the North and he knows.
"Northland is pretty savvy to that over the last few years, whether its our bridges or the various snake oil promises that Winston has made but ultimately didn't see through."
So the 10 bridges were pork barrel politics?
"At the end of the day they stacked up and no one will regret them when they're built. Did the politics of them work? No way."
Voters want a genuine appeal.
Which is what he was with the crowd. A straight-up Westie who told them who he was and where he came from. "They used to call it Tat North but now it's Te Atatu."
He joked, and relaxed and seemed to be having fun. Despite his youth, he was clearly conservative in values and made that clear.
And despite seeking support, he didn't mind telling people when he disagreed with them.
There's no pandering from Bridges. You get what you see, and he's promised the towns they would see him again - at least once - before the next election.
"In the words of the Terminator," he told the Kerikeri crowd, "I'll be back."