Ice and snow is still causing issues on roads around Queenstown and some motorists are being forced to abandon their cars and walk.
Three cars became stuck and were abandoned by their drivers today on the steep McEntyre's Hill section of Arrowtown Lake Hayes Rd, about 2km from Arrowtown.
A resident said dozens of vehicles, including a bus, had experienced difficulty going up and down the section of road throughout the morning because of a patch of black ice.
However, the road has remained open, with the Queenstown Lakes District Council sending contractors to grade and grit the problem section about 1pm.
A police media spokesperson confirmed it received a call shortly after 12.10pm today.
The spokeswoman said between 8-10 cars were in a ditch on the Arrowtown-Lake Hayes Rd, but this appeared to be incorrect.
"There are no injuries and council has been advised."
Earlier, icy road conditions contributed to a three-car crash in Lower Shotover, near Queenstown this morning.
Emergency services were at the scene of the crash on Stalker Rd, which is the main road leading out of Shotover Country.
A police spokeswoman said one person sustained minor injuries.
People are being urged to take extreme care on the roads as snowy conditions cause havoc around Queenstown.
Snow, heavy in some places, was still falling around the Queenstown Lakes District after a heavy dumping overnight.
Wakatipu High School, Queenstown Primary and Shotover Primary are closed for today. All other schools in the Wakatipu Basin have a delayed start until 10.30am.
The weather has caused some delays for flights at Queenstown Airport and one flight had been cancelled.
Following the crash in Shotover Country, a truck was blocking the road near Lake Hayes and had to be towed.
There are also reports of several crashes around the district as icy roads make for treacherous driving conditions.
None of the incidents resulted in serious injuries.
A car crashed into a parked vehicle on Weaver St in Queenstown and two cars also collided on Ballarat St.
A two-car crash also occurred on Dart Pl, Fernhill.
The road remained open while the vehicles were moved.
Police have also received a number of calls about ice on the roads around the district.
The Crown Range is now open but chains are essential. (closed to towing vehicles).
Ballarat St and Malaghans St are closed.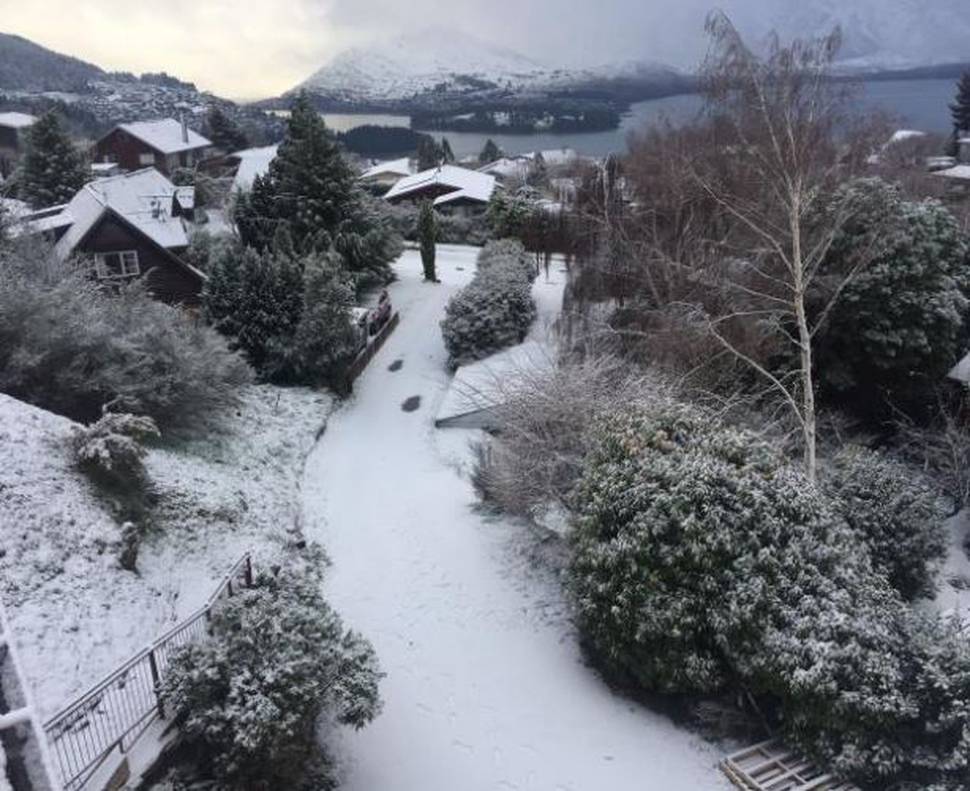 The Queenstown Lakes District Council says the Kawarau Gorge is open, but extreme care must be taken.
Chains must be carried on Malaghans Rd, Arthurs Point to Queenstown, Fernhill, and between Cardrona and Wanaka.
There have also been reports of black ice on Glenorchy Rd.
Some bus services have also been affected, with the Arrowtown to Arthurs Point, Jacks Point to Lake Hayes, and Kelvin Heights to Frankton Flats routes not running due to dangerous road conditions.
According to MetService, morning snow showers are set to turn to sleety showers later in the day.