Manurewa teacher aide Mina Tamatoa is delighted to see higher teacher aide funding in the Budget - and resigned that it will take a few years to come through.
"Things can't happen overnight, especially when there's a government change. You've just got to be patient," she said.
Tamatoa earns $16.68 an hour - just 18c above the minimum wage - as a teacher aide at Rowandale School, where three of her four children are students.
Anne Mackintosh, principal at Tauranga's Greerton Village School which faces a $118,000 deficit because the state funding for teacher aides is less than the actual pay rates, said the current official funding rate of $18.47 an hour was actually $16.06 after deducting GST, accident compensation levies, holiday pay and sick leave.
Associate Education Minister Tracey Martin said the Budget would lift that "in phases" - "from $16 to $18 in 2019-20, $19 in 2020-21 and $20 in 2021-22".
"We know this is only a step and it's what we could do at this stage," she said. "The bigger changes will come when we address the system and structural issues around learning support."
The Budget also adds an extra 1000 children to the Ongoing Resourcing Scheme (ORS).
"Those kids do need the extra help. That's great for us as teacher aides," said Tamatoa.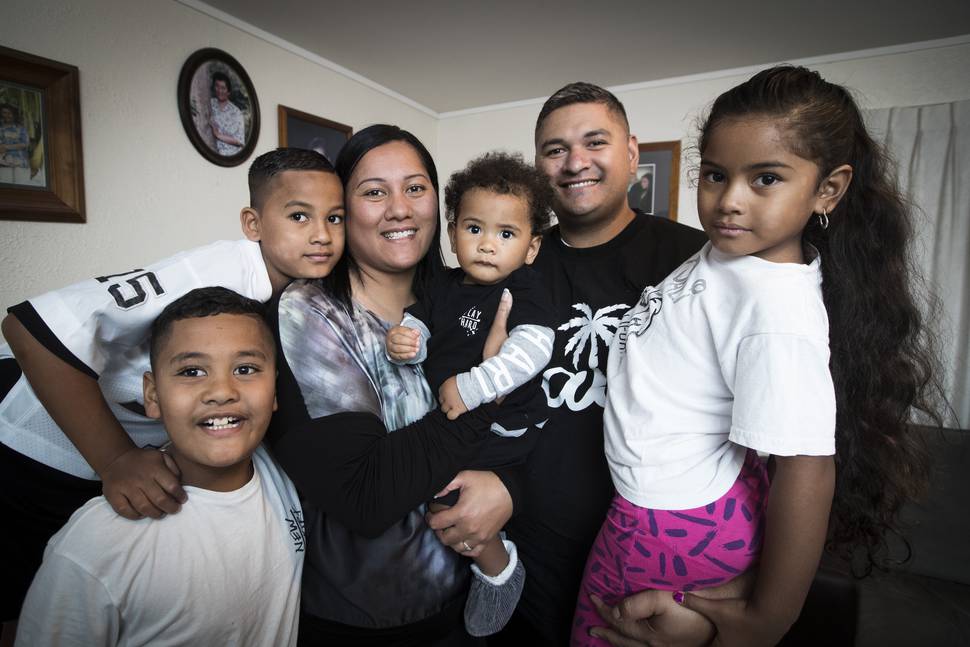 Tamatoa and her husband, mechanic Michael Tamatoa, are already in a very-low-cost health service and their four children are all under 13, so they will not get any immediate benefit from extending health subsidies to families with community services cards and to 13-year-olds.
But they are "very happy" with those changes which will help them when their children get older.
"That's good for us, we are not having to worry about paying for taking our children to the doctor," Mina Tamatoa said.
The family is also pleased to see more state housing and more police.