Rotorua Lakes Council staff have agreed this afternoon to lift the state of emergency for Ngongotaha at 5.35pm tonight - exactly a week after it was first declared.
"We are now moving into a very complex phase of recovery, and that will take some months, and quite some time until we really know the extent of the impact of what happened last Sunday," mayor Steve Chadwick said shortly after the decision.
Hundreds of residents were evacuated from around 240 homes in Ngongotaha during last Sunday's torrential rain.
They were rescued with Rotorua Duck Tours and Fire and Emergency vehicles and taken to an emergency welfare centre at the Energy Events Centre.
Read more: Lions looked for dry ground during Rotorua floods
Rotorua floods: Police investigating looting at Ngongotaha property
Rotorua floods: 100 building inspections, 200 insurance claims
Rotorua floods: State of Emergency declared in Ngongotaha
Chadwick said lapsing the state of emergency status meant there was no longer an imminent threat to public safety.
The priority was now recovery and rebuilding, she said.
Today 18 people are in emergency motel accommodation because of the floods.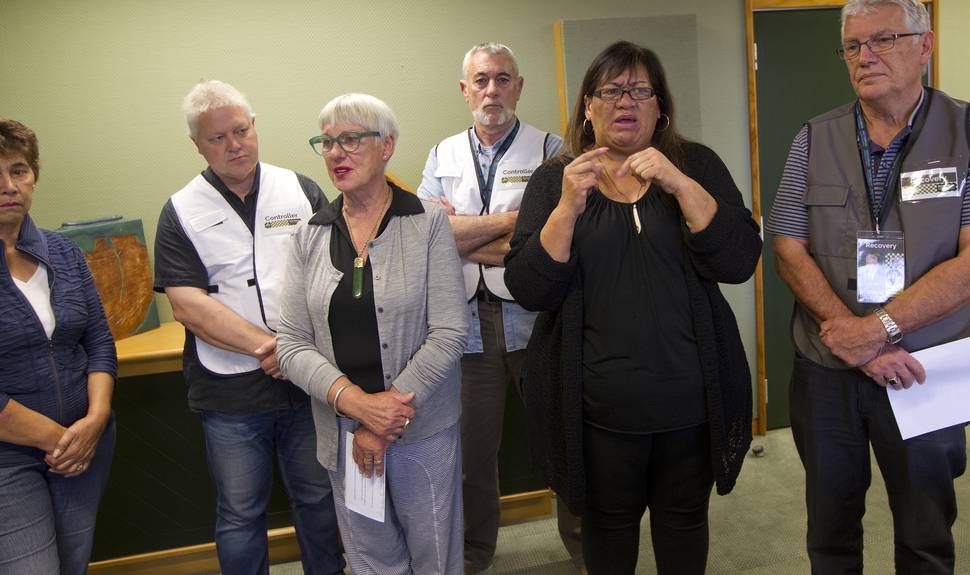 All other evacuees have found temporary living spaces with family or friends.
Chadwick said Waiteti Marae in Ngongotaha and Apumoana Marae in Lynmore had both offered to take people in, but fortunately the council had not had to take up the offer to date.
"We were amazed at how quickly they got to us," she said.
The mayor said finding beds for displaced residents would remain a long-term issue to resolve.
"Accommodation will become a real pressure for us," she said.
Nearly 90 council staff were redirected from their normal roles to flood response roles, and that would continue for the next couple of days, recovery manager Andrew Bell said.
"Primarily we are looking to refocus staff from within the organisation [to manage the extra workload]. Immediately we are advertising for two navigators, case managers if you like."
Another priority for the response team was ensuring the wellbeing of affected residents was closely cared for.
"For some months now people will still be in our community hurting, still trying to recover from this event. We need to support them and we urge everyone out there that has been impacted by this event to let us know," Bell said.
"While some streets and areas of Rotorua now look ... as if none of this has happened, for some people in our community this is a very, very big event and a big departure from their normal lifestyle."
Chadwick reiterated the message.
"Once adrenalin has gone people feel flat, they get worried, they get anxious."
On Saturday civil defence controller Stavros Michael said the council had initially identified 85 affected properties in Ngongotaha.
"Over the last few days our building inspectors have visited about 100 homes and 35 have been issued with sanitary notices which means some significant work will happen before people are able to go back," he said.
Michael indicated inspections would wrap up by the middle of the week.
"Our building inspectors have continued to inspect properties and we expect by the next two or three days to have a full picture about the properties that will take some time to be reinstated."