An Avondale family is in shock after their much-loved dog was stolen while tied to a post for a few minutes outside a burger bar.
Mother-of-two Jo Hodge could see 6-month-old cavoodle Bowie from inside Burgerfuel in Great North Rd, New Lynn, while she waited for her order on Wednesday evening.
She turned away when her order was ready, and when she turned back to leave the shop Bowie was gone.
"She had her back turned for probably about 15 seconds," her husband Drew Pollock said.
"She came outside and was in a bit of shock, thinking she [Bowie] must have got off her leash. The leash was still tied to the post but her collar was not on it.
"She started calling out to her for a couple of minutes but eventually realised that she must have been stolen."
Bowie, a cross between a poodle and a Cavalier King Charles spaniel and who was named after singer David Bowie, has been a member of the family since they bought her just before Christmas, when she was 8 weeks old. Son Huxley, 5, calls her "our furry sister".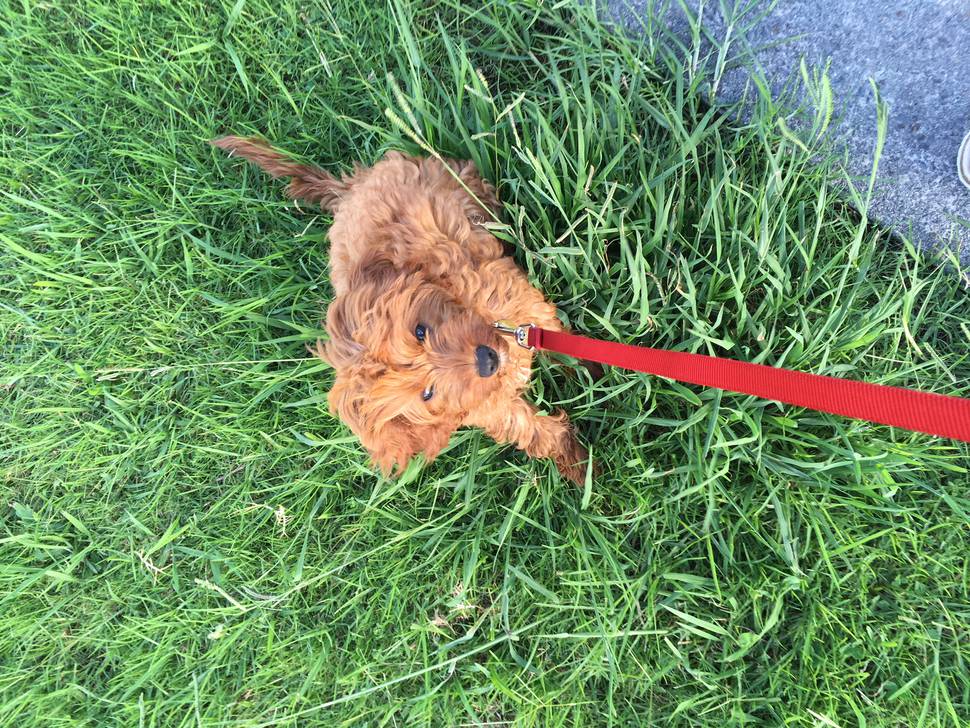 "He and Bowie used to just lay on the ground and have a cuddle for hours, they were really best buds," Pollock said.
Huxley's older sister Lyla, 9, had wanted a dog for years.
"Ever since my daughter could speak, it was like her first word was 'dog'," Pollock said. "She used to pretend to be a dog, it was a running joke in the family."
The parents did not tell the children that Bowie had been stolen until today, hoping that she would turn up.
"I just told them about 10 minutes ago," Pollock said soon after midday.
"They are both in a bit of shock. Lyla has just sort of closed up. I think they are still reeling from it."
Bowie is about 40cm tall and is brown, with a bit of white hair just under her chin and on her back paw.
"We took her to puppy school. She's got a little graduation photo with a little hat," Pollock said.
Pollock and Hodge both searched the New Lynn area for about two hours on Wednesday night and have put up notices appealing for any information about Bowie.
They have requested CCTV footage from a nearby Bank of New Zealand branch, but found that other CCTV cameras in the area were damaged in last week's storm and have not yet been repaired.
"That was a real loss to us," Pollock said.
The family has also notified the SPCA and vets and hope that whoever took the dog may return it.
"We heard that a few weeks earlier a homeless man had taken a dog because he thought it would help him with begging, and it was found," Pollock said.
"So hopefully someone might see her, or the person who took her might see it and change their mind."
• Hodge and Pollock are on 027 919 4925.