Wellingtonians have come together to mourn the death of Winnie Madikizela-Mandela, the former wife of Nelson Mandela and one of South Africa's most prominent and polarising figures.
Madikizela-Mandela died earlier this month at a hospital in Johannesburg, aged 81.
Tonight a memorial service is being held at Wellington's St Peter's Anglican Church, to commemorate the woman known as South Africa's mother of the nation.
Reverend Brian Dawson said Winnie Madikizela-Mandela had pushed for change even when others pushed back.
"We like our heroes meek, mild, quiet, and male.
"But there would not have been a Nelson Mandela without Winnie Mandela. We owe Winnie a lot."
Dawson said the interfaith memorial made a point of allowing space for "a huge variety of voices, peoples, and faiths".
To that end the commemorations included prayers from the Hindu, Jewish, Baha'I, and Muslim communities.
There were also performances from the Rwandan Church Choir, and a drum performance by Sam Manzanza.
AUT social sciences associate professor Camille Nakhid said Nelson Mandela was remembered because his then-wife Winnie made sure he had a voice, when others would have preferred him to be silent.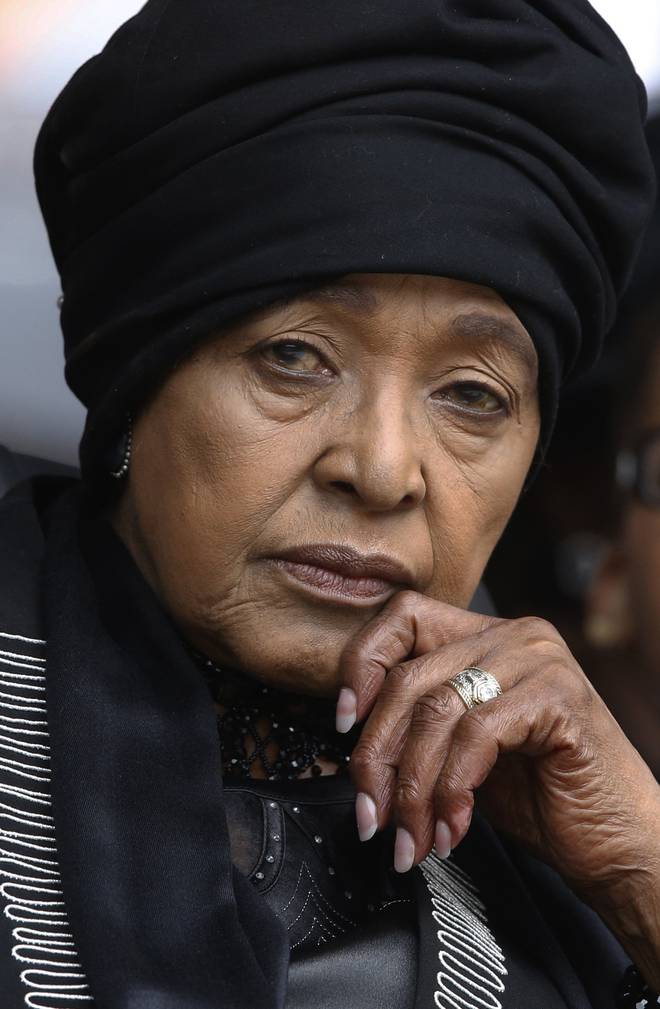 "I know that women can struggle and fight even when they are tired, and the world turns against them, for children that are not their own.
"As a mother I can imagine Winnie Mandela would have made decisions at any time, for what to prioritise; her children, or the children of South Africa.
"The books, the internet, and the world, are full of information about Winnie Mandela.
"While the facts are worth knowing, I want to know why she got up each morning for a nation that still has huge disparities between its people. That still has corruption and violence.
"Was it because of a belief in peace? Life could have been easier, I suppose, if she had neglected her advocacy, and taken up the famed role of the wife of Nelson Mandela.
"But she made sure the world could not ignore her. She was a woman both persecuted and adored, a freedom fighter, a mother who still worked with the disenfranchised.
"Does a woman's work ever end? For Winnie Mandela, it never did."
South African High Commissioner in Wellington Vuyiswa Tulelo said the death was sad not only for South Africans, but all those who stood against Apartheid.
"We know many New Zealanders were involved in the anti-Apartheid movement, protesting against the Springbok Tour of New Zealand in 1981."
A condolence book is open for signing at the South African High Commission on Willis Street until Friday April 13.