It's looking like a sunny weekend for much of the country but Cyclone Hola is waiting in the wings.
As most of the North Island bathes in sunshine this weekend Cyclone Hola is heading our way with gale-force winds and heavy rain expected come Monday.
Meteorologists will be able to give more precise information tonight but they know this much - it is going to be wet and wild.
The tropical cyclone that has battered Vanuatu with winds of up to 230km/h was last night at Category 2 strength after being downgraded twice, but still packed strong winds.
The roof of a classroom was blown off and some houses collapsed in Vanuatu. There was also one death from a falling tree reported.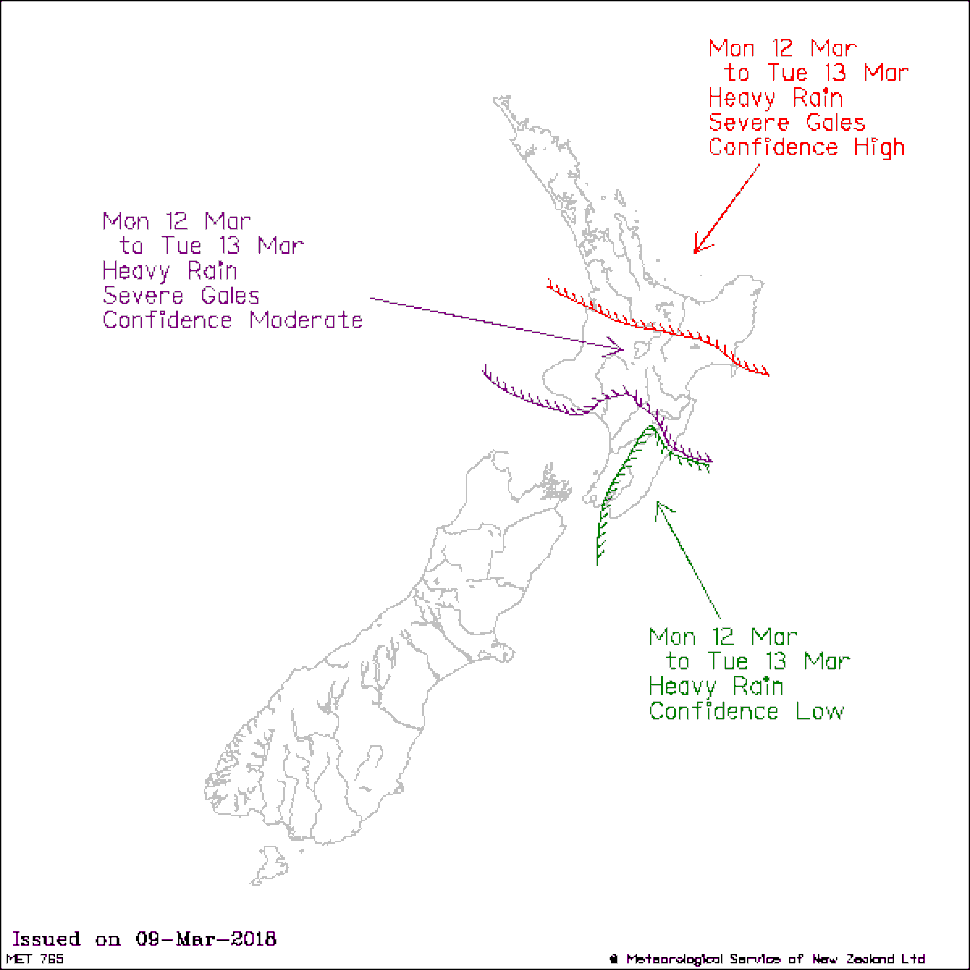 Sustained winds of 170km/h had been recorded with gusts of 230km/h. Meteo-France said.
Those on the Loyalty Islands were last night hunkering down as gusts of more than 160km/h were expected while heavy rain was forecast for the rest of the New Caledonia islands until today.
In New Zealand the cyclone - which will likely disintegrate into an ex-tropical cyclone by the time it gets here - was not expected to hit until Monday said meteorologist Brian Mercer of Metservice.
In the meantime the South Island would see some rain this weekend - especially around Fiordland.
The North Island would have a mostly fine weekend with some scattered showers over Northland.
"You would be quite unlucky to get anything there."
The Fiji Meteorological Service is today tracking Cyclone Hola through the Pacific and tomorrow New Zealand will take over - with gales and heavy rain forecast for Monday and into Tuesday.
Mercer said there was still a great deal of uncertainty around the intensity of Hola and its projected path.
Based on the current forecast track of the cyclone, there is a high risk of heavy rain and severe gales in Northland, Auckland, Coromandel Peninsula, Waikato, Bay of Plenty and Gisborne from early Monday through to Tuesday.
People in those areas were urged to keep up to date with the latest forecasts from MetService.
Hola is expected to cause significant damage and disruption if it does affect the North Island.
That news is not good for residents in the central North Island who are still in clean up mode after a sodden couple of days.
On Thursday heavy rain and flooding damaged more than 80 homes in Hawke's Bay and washed out sections of rail line.
It is expected to take several weeks to clear some roads of damage.
Evacuees returned home to check the damage, with Hastings District Council teams going door-to-door yesterday in the worst hit areas around Esk Valley and Rissington to assess homes and the needs of residents.
In some areas the water got so high household belongings from neighbouring properties floated over fences.
Meanwhile 112 of the people who were trapped at Blue Duck Station, near National Park, after slips blocked the roads and knocked out power were airlifted out yesterday.
Helicopters were used to fly the stranded tourists and some staff to National Park. Ten people remained at the lodge.
Reestablishing road access into the station was now a priority for the Ruapehu District Council but it could take a while due to the extent of the damage.​
After drying out this weekend those areas will be on high alert again from Monday with the risk for heavy rain and severe gales moderate for the central North Island from Waitomo, Taranaki across to Hawke's Bay, including the Tongariro National Park and the Whanganui Hill Country.