It's been almost a decade since Liam James Reid was convicted of raping and murdering Christchurch woman Emma Agnew.
But he is still maintaining his innocence, and has told a court that he is set to launch another appeal against his convictions this year.
Reid is serving a life sentence with a 23-year minimum non-parole period for raping and killing Agnew, a 20-year-old deaf woman, in 2007.
He was also convicted of the rape, attempted murder and robbery of a 21-year-old student in Dunedin nine days later.
Details of Reid's new bid to overturn the convictions were revealed in the High Court at Auckland this morning.
Reid has filed an injunction in the civil court to stop production company South Pacific Pictures screening a programme about the Agnew case and the evidence that led to his conviction.
The injunction relates to a show called Forensics NZ, a multi-episode prime-time documentary series.
Each programme focuses on a single crime from the past decade and that was solved by the combination of crime investigation and forensic science.
The cases cover blood spatter, DNA, tool marking, digital forensics, toxicology,
entomology, and the latest in cutting-edge scientific technology.
Cases aired so far include the murders of Auckland woman Carmen Thomas, Christchurch schoolgirl Marie Davis and Alicia McCallion who was killed in the sleepout of her family home by her ex-boyfriend.
In a court document, the Forensics NZ producer revealed that the episode on Reid would look at crime scene samples including finger and palm prints, hair, blood and the "extraction of DNA from a rope" used in one of the attacks on the women.
Today Justice Kit Toogood heard from Reid and South Pacific Pictures about the show.
Court documents released to the Herald reveal that Reid intends to reopen his case and seek a further appeal or retrial.
He is arguing that the show could present a "real risk of prejudging matters or issues that are to be imminently before the courts especially in the event that [Reid's] appeals are allowed in whole or part thereby resulting in a retrial".
"I have always maintained my innocence in relation to the Christchurch matter and the Dunedin matter," Reid said in an affidavit.
He was convicted and sentenced for the rapes and murder in 2008.
In 2009 an appeal against his conviction was dismissed in the Court of Appeal.
In 2012, the Supreme Court also dismissed Reid's application to appeal further.
But he is hopeful that a new bid for freedom will be successful.
The affidavit reveals that Reid's new lawyer Jeremy Bioletti has been awarded legal aid to work on the appeal, which will hinge on forensic evidence.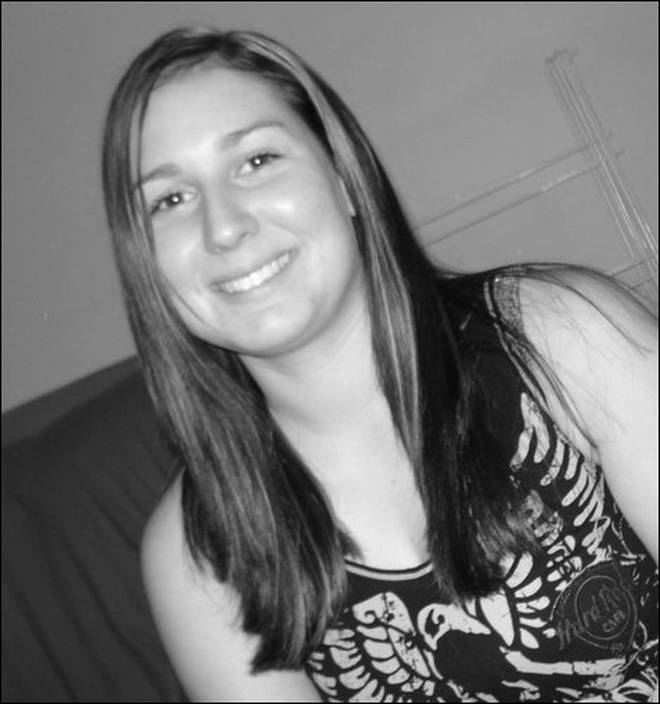 Reid said it took him "several years" to obtain the forensic file about his case and Bioletti had recently "extensively reviewed it".
"A review of this disclosure indicates that there is outstanding material not disclosed still, and there is material which requires further analysis," Reid said.
"The forensic evidence relied on by the Crown is contentious and subject to my appeal."
In his affidavit, Bioletti said the "core issues" of the intended appeal were cell phone evidence and a hair found in Agnew's vehicle, which DNA testing revealed was Reid's0.
Bioletti said he wanted to have the cellphone evidence examined by an independent expert, and that there were "chain of custody issues" with the hair.
He said there were also "core forensic issues" in the Dunedin case.
"My work as counsel in formulating Mr Reid's fresh appeal is well under way," Bioletti's affidavit said.
"There are many other issues in the case that are not identified. It is extremely complex.
"I cannot be sure what [South Pacific Pictures] has in mind in broadcasting a documentary but I apprehend from what is available on [its] website that this may risk not only the appeal circumstances for Mr Reid, but also, were he successful in his appeal, any retrial to result from the appeal."
Reid told the court that he had not yet exhausted his appeal rights, and any programme screened that focused on the forensic case against him "will directly jeopardise" his right to a fair appeal.
"And my rights to a fair and impartial trial will be void," he said.
However Simon Mount, the lawyer for South Pacific Pictures, which plans to air the second series of Forensics NZ as early as this month, said Reid had in fact exhausted all of his appeal options.
Mount said the fact that Reid had no appeals filed in any New Zealand court meant the programme could not impact on his fair trial rights.
He said the only realistic option Reid had left in terms of appealing was to apply for a Royal Prerogative of Mercy.
There has been no application for such proceedings.
"[Reid] holds out hope that nearly nine years after court of appeal upheld his conviction, counsel will find a way to reopen those convictions," Mount told the court today.
He said although it was "technically possible" for someone in Reid's position to reopen a conviction - it was "highly speculative as to whether there will be another appeal or a retrial".
"There is no application before any court in relation to his convictions and he has exhausted all of his appeal rights," Mount explained.
"For that reason, [Reid] falls well short of establishing an arguable claim that the case is sub judice, or any other basis for relief."
Mount said for those reasons, there was "no arguable basis" on which Reid's application for an injunction could succeed.
"And it should be struck out," he said.
Lawyer Charl Hirschfeld, representing Reid in the civil case, told the court his client's situation was similar to that of Teina Pora.
Pora was wrongfully convicted of the 1992 rape and murder of Susan Burdett. He spent 20 years in jail before being released on parole in 2014.
The Privy Council quashed his convictions in 2015, and in 2016 he received $2.52 million and a government apology.
In October Justice Minister Andrew Little approved an increase in Pora's compensation to match inflation.
Hirschfeld said, like Pora's case, Reid's was "complex" and could take years to resolve.
"He has assiduously asserted his innocence from pleas of not guilty, to today," he said.
Hirschfeld said one issue Reid had in advancing his appeals properly was the lack of a consistent lawyer.
A number of people had represented him for short periods but it was not until he hired Bioletti that he had someone working on the case solidly.
Bioletti has now been working with Reid for 18 months.
"This is a complex matter and it may last some time," Hirschfeld said.
After hearing from both sides Justice Toogood has reserved his decision.

Reid appeared in court in person and was supported by his new wife Davina Murray.
Murray, who now uses her husband's surname, is a disgraced lawyer who represented her now-husband for a time.
She lost her legal career after smuggling an iPhone, cigarettes and a lighter to him in 2011 in Mt Eden prison.
The couple controversially married at Auckland Prison in June.
They were not able to have any contact during the High Court hearing but spoke briefly to each other.
Reid addressed her as "Mrs Reid" and as he left the court shouted out "love you".
He had earlier tried to prevent media photographing him in court, saying he did not want his image reflected in such circumstances.
However Justice Toogood allowed the Herald to film and photograph the convicted murderer.
This is not the first time Reid has taken action to try to prevent television shows airing information about his case.
In December 2016 he went to the High Court to try to stop TVNZ broadcasting a show about him.
Radio New Zealand reported Reid told the court that a programme they featured on their website and which could be viewed by its audience on demand, contained inaccuracies that could affect his right to a fair trial.
He maintains he never raped or killed Agnew and that he has been wrongly convicted.