Two days after ex-Cyclone Fehi cut a swathe of destruction across the South Island, a state of emergency remains in place in one district and some residents still have no power.
Civil Defence West Coast posted on their its page just before noon today that a state of emergency was still in force in Buller — although it was expected to be lifted later this afternoon — and residents in Arahua Pa and Fox Glacier have been told to boil water until further notice.
However, building assessments had been completed and power reinstated to the majority of homes.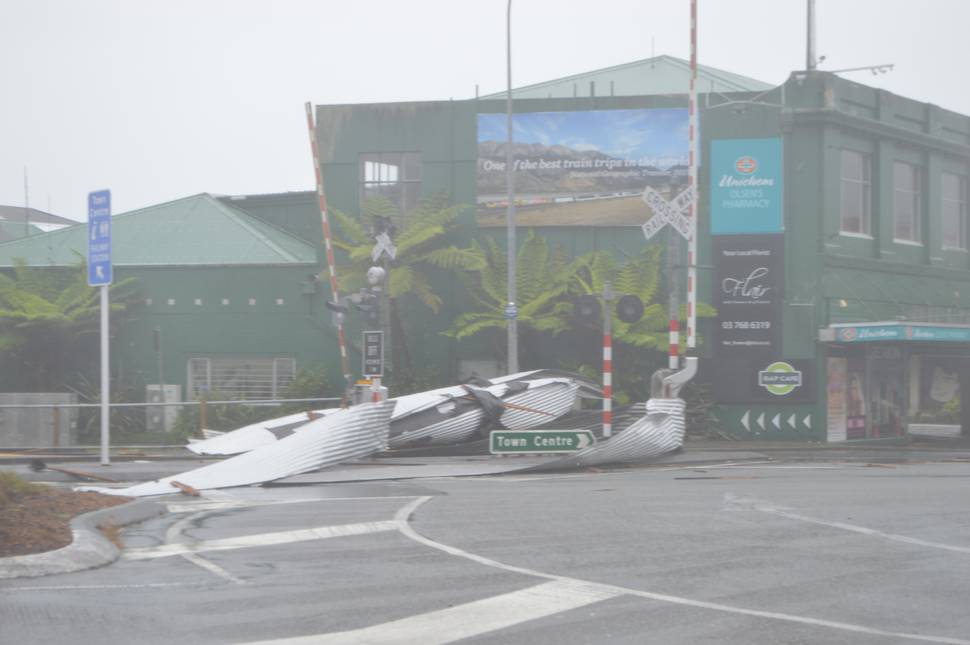 This morning, Westpower tweeted that power remained out to some residents in Ikamatua, Mawheraiti, Rutherglen, Kaiata, Fox Glacier, Franz Josef, Okarito, Whataroa, Waitiha Valley, Lake Kaniere, Cobden and Coal Creek.
Transpower tweeted at 1.30pm that power had been fully restored to the National Grid, but it may take some time for electricity to be restored to local lines in the Hokitika area.
In Westland, where hundreds of motorists became stranded after damaged roads were closed, vehicles were moving again from late this morning when the NZ Transport Agency reopened State Highway 6, connecting Hokitika and Makarora.
SH1 from Greymouth to Westport is also open to one lane at Punakaiki, but will close overnight between 9pm and 7am, a nightly closure that will continue until February 7.
Westland District Council also posted online that overnight cellphone communications and the water supply had been restored to Franz Josef.
Their attention was now turning to assessing the social impact on residents and helping with recovery.
Council spokeswoman Michelle Bunt said they would "keep pushing forward" to ensure everyone is safe and critical infrastructure services as soon as possible.
"We are extremely heartened by this latest road reopening forecast. Council would like to express their gratitude and appreciation for our amazing community volunteers across the span of our region who have been working tirelessly."
Fehi left a trail of destruction as it passed over New Zealand, displacing people, flooding homes, destroying a bridge and church, shredding roads and causing transport chaos as flights, ferries and trains were cancelled, and a swag of roads closed.
As well as Buller, Dunedin — were sewage-contaminated stormwater flowed through streets — declared a state of emergency, since lifted.
Heavy rain and storm surges also caused damage in Nelson, Christchurch and, especially, Wellington were buffeted by high winds, and in Auckland rain and the king tide combined to close Tamaki Dr during rush hour.
A large number of travellers found themselves trapped on the rain-sodden West Coast, including at least 115 motorists — among them 20 Kiwi Experience bus travellers — forced to spend the night in their vehicles near Fox Glacier.
Among those whose travel plans were disrupted was Sunshine Coast tourist Maxine Robinson, and her daughter Bryia Head, who were fortunate to get the last room at a motel in Haast - where 700 tourists were stuck.
"The storm was very loud and the rain was very heavy. Pretty scary last night."
She had seen people sleeping on restaurant floors and said motels "are like evacuation centres with pillows and blankets all over the place".
"They did a soup kitchen in the community hall at 6pm tonight, which was so lovely," she told the Herald last night, before SH6 reopened.
Among those she had met were three groups driving to a wedding in Greymouth.
"One lady had the cake in the car."
Through the course of the storm, there were 12 severe weather warnings and seven severe weather watches that collectively impacted every region in New Zealand except Northland and Hawke's Bay, Metservice confirmed.
The maximum wind gust on Thursday was 161km/h at Cape Foulwind and Young River, in Mt Aspiring National Park near Makarora, received the most rain, with 264mm.
Mt Deelaw, inland from Haast, was the site of the heaviest hourly rain, with 42mm falling.