Here are some of the key events and statistics from areas worst-hit by ex-Cyclone Fehi.
Storm Statistics:
• The wettest place in New Zealand yesterday was Milford Sound, with 154.8 mm of rainfall, followed by Dunedin with 109.6 mm.
• The windiest place in New Zealand yesterday was Wellington, with maximum gusts of 137 km/h, followed by Kaikoura with maximum gusts of 111 km/h.
• Yesterday, 26 schools were closed - 13 on the West Coast and 13 in Otago. Eight preschools were also closed.
• Fire and Emergency NZ had more than 228 weather-related calls across the country yesterday, 210 of which were in the South Island.
• Jetstar yesterday cancelled 10 flights because of the weather conditions in Nelson, New Plymouth, Queenstown and Wellington.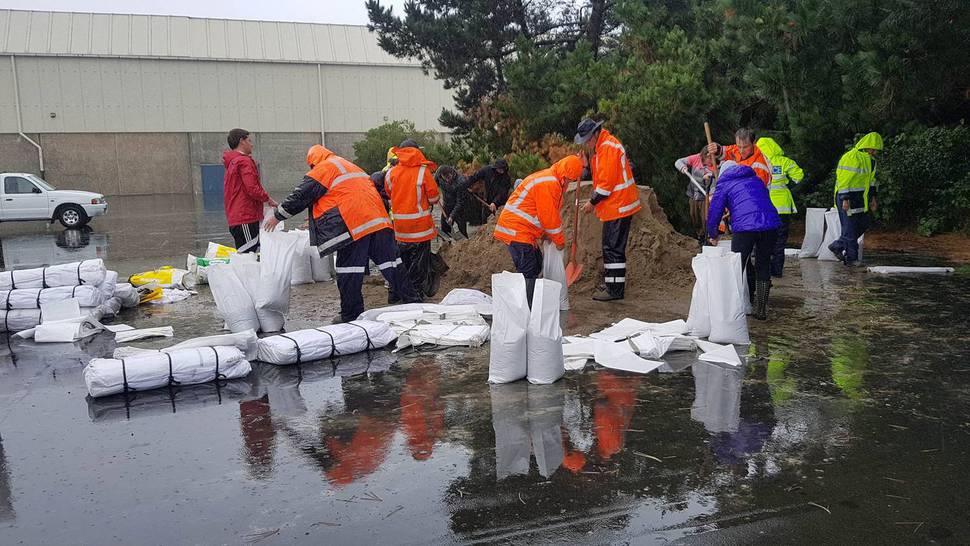 Dunedin
• The rain has stopped and floodwaters have largely receded across the city. Fine spells are expected from this afternoon.
• A state of emergency for the city was lifted at 8.30am today, but the Emergency Operations Centre remains active as the recovery from yesterday's flooding gets under way.
• More than 108mm of rain fell in the city yesterday, including about 56mm between noon and 4pm.
• Flooding was reported in 13 homes, most of them in South Dunedin.
• Most roads around the city have now reopened. Some are still closed, including a number of fords in the rural network.
• The Otago Regional Council advises that buses are running as normal.
• Most schools resumed as normal this morning.
• Sandbag collection is being organised.
West Coast
• A state of emergency remains in Buller and the emergency response effort has moved to recovery.
• Teams are out assessing damage and looking to reinstate anything they can.
• Residents are being told not to go back into flooded homes until they have been checked for structural damage and until it has been confirmed that there is no contamination from sewage and no risk of electrocution.
• Westland District Council has activated a Level 3 Emergency Operations Centre in response to severe weather across all of Westland. This is not yet a declared Civil Defence emergency.
• A helicopter has been dispatched to assess roads in Franz Josef and Fox Glacier and bring in ground crew to assess how to safely get 115 stranded tourists out of the affected area safely.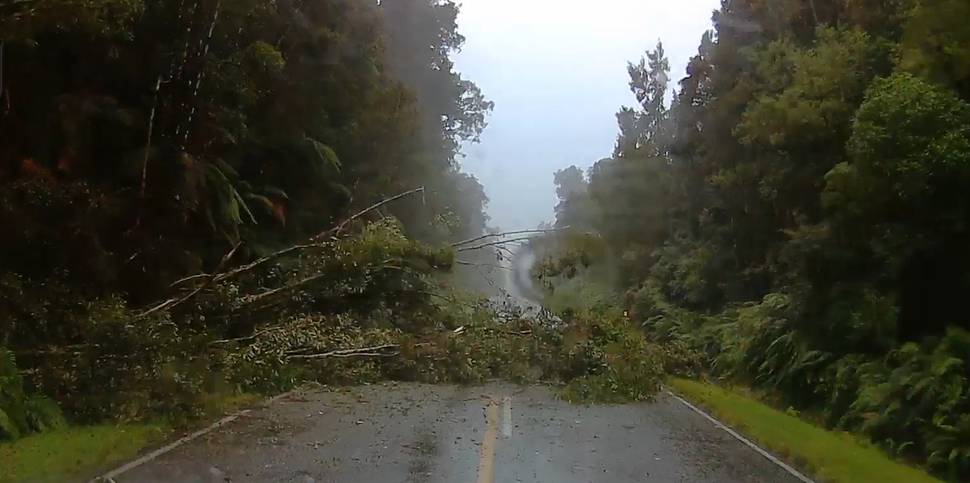 • The vehicles will be recovered later.
• A 100m long, 9m high slip at Douglas Bluff south of Haast is blocking southbound exit from Haast. Prolonged delays are expected.
• At least 600 tourists are stranded in Haast and their needs are being assessed.
• Franz Josef and Fox Glacier water and sanitation is under review.
• Franz Josef has no landline or cell coverage.
• Council staff, volunteers and contractors are continuing their work today.
• State Highway 6 from Ross south through to Makarora is closed until further notice.
• About 900 consumers are still without power, mostly in South Westland, Hokitika, and areas in the north towards Inangahua.
• Transpower is working on restoring power in those areas but it will take some time.
Christchurch
• Rain easing to a few showers by afternoon. Strong southwest winds easing this morning.
• This morning's king tide is flooding low-lying streets around the Heathcote and Avon rivers.
• New Brighton Rd at the intersection with Kingsford St is closed up to Lake Terrace Rd because of flooding.
• Surface flooding is also affecting Anzac Drive (SH74) but the road remains open.
Wellington
• Yesterday Wellington was hit by winds above 110km/h, but has been treated to a fine morning today. It is not raining but strong southerlies are expected around midday.
Auckland
• The threat of heavy rain for Auckland and the Coromandel Peninsula has now passed.
• Gale southwesterlies may become severe for a time Saturday afternoon.
• King tides pose threats for low-lying areas.
Nelson
• Nelson City Council is cleaning up and assessing damage.
• A few areas remain closed, including Rocks Rd footpath, Wakatu Cycleway, Glenduan, Cable Bay, Boulder Bank Drive, the eastern end of the Lions Playground at Tahunanui and Tahunanui Back Beach carparks.
• A water contact ban is in place for Nelson Haven and Waimea Estuary after sewage overflows and other contamination from storm runoff.
• Another king tide is expected about midday and people should avoid parking, walking or cycling in areas of the city prone to tidal flooding.