Three people have been taken to hospital after a serious crash south of Hawke's Bay.
Police were called about the crash on SH2, 4km south of Norsewood in the Tararua district, about 10.40 this morning.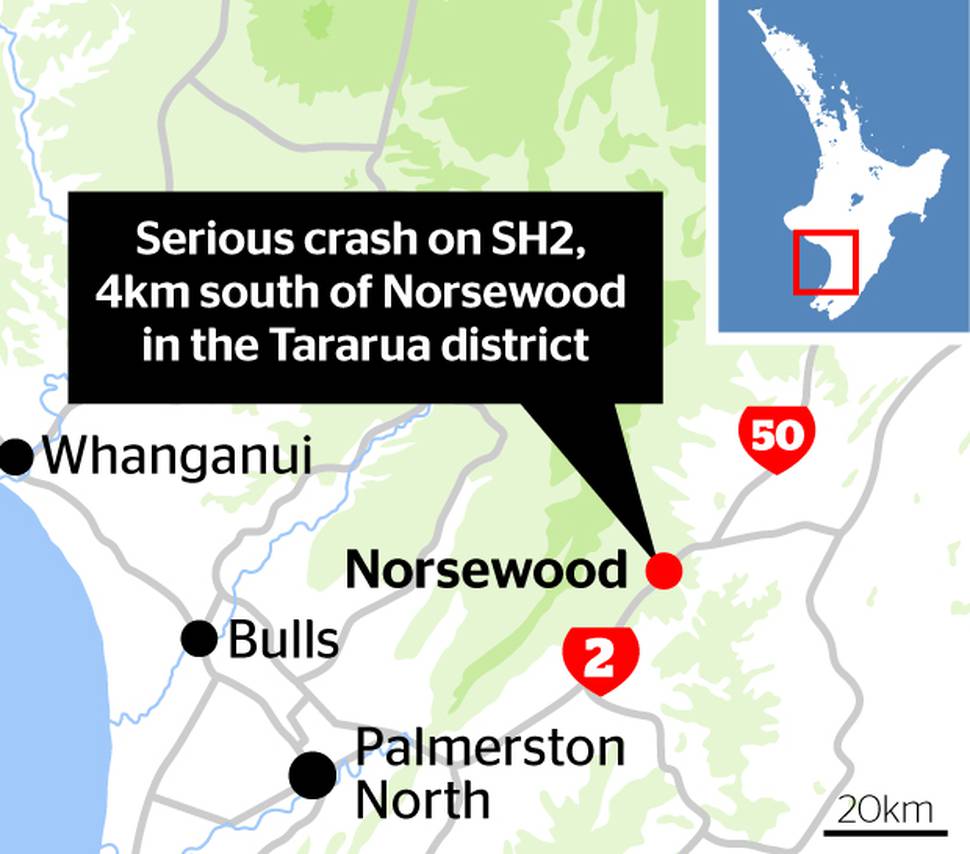 The section of highway is currently closed as a result of the crash. It is believed two cars were involved.
One person with serious injuries had been flown to Palmerston North Hospital by helicopter, a St John Ambulance spokeswoman said.
Ambulances had taken another two people with moderate injuries to hospital.
Diversions were being established and motorists were asked to avoid the area.
The crash occured near the settlement of Matamau, opposite some paddocks belonging to the Holmes'.
"I heard a very big bang," Eileen Holmes said. "I saw a car at an angle, and some other cars stopped. People were trying to open the door of the car but they couldn't."
She said it looked like one of the cars had hit a fence as a result of the crash.
Traffic was backing up, and there were multiple emergency services at the scene - she counted three police cars, two ambulances and two fire engines.