A single mum is hoping to raise $150,000 for life-changing surgery so her young daughter can walk independently.
Three-year-old Ocean had cerebral palsy, which impaired her legs' mobility because of brain damage.
Mum Kristen Waite said her little girl's muscles are tight and stiff so she was only able to walk with the aid of a portable chair.
"Even with this help, it is really hard for her. It has been described as trying to walk through thick mud up to your waist."

The young Waihi mother hoped to raise enough money to take Ocean to St Louis Children's Hospital at the Centre for Cerebral Palsy Spasticity in the United States where specialist Dr Park could perform selective dorsal rhizotomy.
The surgery could stop Ocean ending up in a wheelchair, Waite said.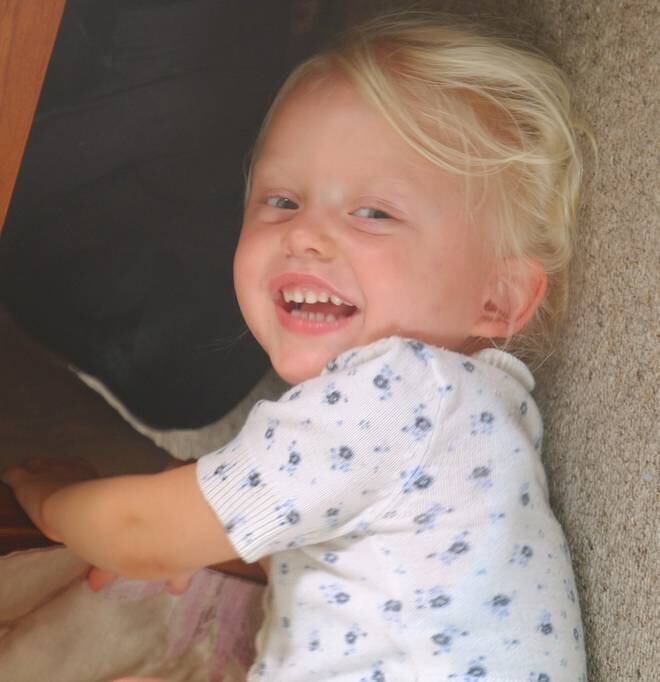 "This will remove all the tightness in her muscles permanently — that is the only permanent solution available.
"The surgeon will electronically test her nerves in the spine and cut those which send the wrong messages to her legs.
"She will need two years of intensive therapy to follow, five days a week, to learn how to use her muscles and walk," Waite said. "It is like a reset for Ocean."
The hospital recommended that the procedure be done between the ages of 2 and 4, she said.
The surgery would cost more than $100,000 and Waite also needed to raise money for travel and post-surgery therapy for the next two years.
She hoped to take Ocean to the US in July and several fundraising events had been organised to help to make their dream come true.
The community support for Ocean had been outstanding, her mum said.
"A great bunch of ladies teamed up to help Ocean and we call ourselves Ocean's Project, aiming to create several events before July.
"I am so grateful for the people who got on board. It has taken a huge amount of pressure off."
The first fundraising event would be a teddy bear's picnic to be held in Waihi for Kids Day on March 4.
Waite had also been selling raffle tickets in Waihi and Waihi Beach.
The artist would also have a stall at Splore Festival at Tapapakanga Park in Auckland from February 23-25, to sell her art, jewellery, hula hoops, dream catchers and paintings.
"I have a friend coming from Whangarei helping me on the stall. There are 8000 people [attending Splore] and I worked out that if everyone donated just $17, we would have all the funds," she said.
The young mother, who provided round-the-clock care to Ocean, was positive she would be able to raise the money.
"I believe in the power of positive thinking. In July, I will take Ocean to the States for her to walk and dance in the future. I have no doubt in my mind."
HOW TO DONATE
• Donations can be made online through Givealittle:
www.givealittle.co.nz/cause/ourjourneytosdr
• Donations are accepted in Kristen's bank account: ANZ bank, K L Waite — 06-0397-0634510-02
• Raffles are planned for a surfboard, a reflexology session and a hanging art wall. Contact Kristen on 020 411 37393 for more info.
• Donations will be received at fundraising events, including the teddy bears' picnic in Waihi on March 4 (more details to come).
• Sponsors are appreciated — contact Kristen.