The director of an agency that organised acting classes for young models with sex offending former Shortland Street star Rene Naufahu was shocked when she learned of his "predatory" behaviour.
And she is urging others in the modelling and entertainment industry to speak up about abuse or behaviour that makes them uncomfortable.
Naufahu was this morning sentenced to one year of home detention for indecently assaulting female students.
The director has name suppression, as does her agency, but she spoke to the Herald before Naufahu's sentencing.
She wanted to clear up rumours within the industry that the agency knew of or ignored his sexual offending.
She explained that the agency organised basic acting lessons for new sign-ups with Naufahu.
The group lessons happened at the agency's office.
From there, and unbeknown to the director, some of the young women accepted offers of private acting lessons from Naufahu.
The sexual offending happened at these lessons.
In mid-2013, two of the agency's models approached the director's then-business partner and claimed Naufahu had sexually assaulted them.
"As soon as we got the complaints Rene's employment was terminated, that day - through costly lawyers," the director revealed.
The models were immediately offered counselling and asked if they wanted to make a police complaint.
Naufahu was spoken to at length and it was decided that he would not take any further one-on-one lessons.
At that stage the models declined counselling or police action, satisfied that Naufahu had been dealt with appropriately.
"We got counsellors in when this all happened after their complaint and when Rene left," the director said.
"And we asked the girls if they wished to press charges but they said at that stage that they were fine as long as he wasn't able to do it again.
"They didn't go to counselling at the time because they felt safe.
"A year later, he started his acting classes again and that's when they went to the police."
The business partner left the agency soon after the initial Naufahu allegations.
The director said complaints were made about the woman's conduct and behaviour in relation to other models and she left soon after.
The director said she fully supported the models in their complaint to police and commended them for speaking up.
"I think what they did was amazing and I am glad that they came forward," she said.
"This kind of thing [is] never okay.
"What he did was wrong, so completely wrong - I think he's a predator, a master manipulator of many."
The director said she had no idea about the private classes, let alone what was going on during the lessons.
"When he was employed by us, when he was in the office he was fine - he was great.
"But behind the scenes, obviously… he wove a tangled web.
"There is no way you'd expect a married man with three kids, including a daughter, to do what he did."
When she confronted Naufahu about the allegations he denied any wrongdoing.
He was eventually charged with indecently assaulting six women - the models and others not connected to the agency.
Naufahu initially denied the charges but the week before he was due to go on trial, pleaded guilty to six indecent assault charges.
The court heard that Naufahu told the victims that they were "very talented actors and wanted to develop their talents".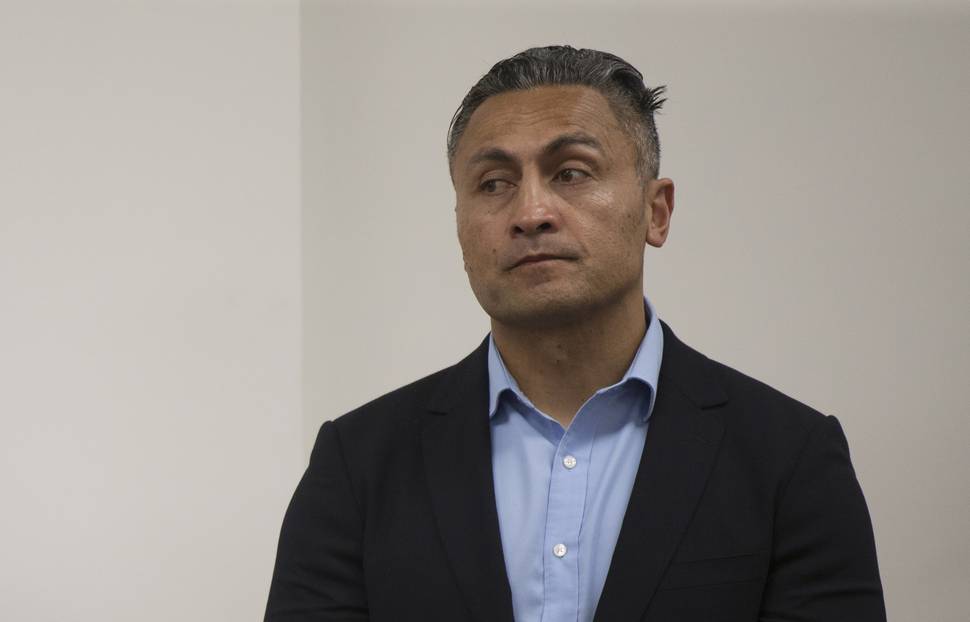 The veteran actor would perform "let me in, let me out" and "push me, pull me" exercises with the actresses in an effort to "express their emotions".
"He used his 'pull' motion to kiss me on the mouth, after which I pushed him away and asked him what he was doing," one victim told the Herald.
"The response was that this was a common acting coaching technique used to build confidence and help students in 'the real world of acting'."
The agency director said Naufahu's repeated abuse of the women - both physically and of their trust - sickened her.
She said he was a predator and his actions were "shocking".
"He made them feel like it was their fault, like what he was doing was normal and they were wrong," she said.
"He used his power and manipulated them and that's what these predators do - case in point, Harvey Weinstein.
"I think he's just a horrible, horrible person."
She said any person in the entertainment or modelling industry - either experienced talent or those new to the scene - should speak up about inappropriate behaviour without fear.
"If you're ever feeling uncomfortable stop what you are doing and leave, or call someone and tell them," she urged.
"Because this kind of thing is never okay."
The director said predatory behaviour was not limited to men in the industry - she is also aware of women behaving sexually inappropriately.
"I've heard weird stories about weird things that go on in this industry and it's just wrong," she said.
She assured victims that they would be believed and listened to.
"For us, it's so important that we've got a safe environment."
The director wanted to make very clear that she did everything she could to protect and support the victims - and to prevent future victims - as soon as she became aware of the full picture.
"People have tried to point the finger and blame us for Rene's wrongdoings but those classes were in his own personal time and we had nothing to do with it - we had absolutely no idea this was going on.
"This is the only time I will ever speak about this, because it's got to stop."