After years of being introduced as New Zealand First MP Shane Jones' "partner" Dot Pumipi can't wait to get the title "wife" when they tie the knot in Rarotonga this week.
But their marriage almost wasn't legally binding because of a hiccup during wedding planning.
The couple have signed a special waiver that will allow them to wed in front of friends and whānau - including Deputy Prime Minister Winston Peters, Labour's Kelvin Davis and former MP Rick Barker - at The Rarotongan Beach Resort on January 5.
Cook Islands law requires the bride and groom to be in the island nation for at least three full working days before they can legally marry there.
Jones, Pumipi and about 60 of their guests will fly in on January 2 - which is a public holiday, so will have only been there for two full working days before their big day.
Jones told the Herald on Sunday they only realised this six weeks ago and had to call in favours from friends the politician made while serving as ambassador for Pacific Economic Development to get a marriage licence.
Two days before the wedding the husband-and-wife-to-be will celebrate their upcoming union together at a "nuptials party" at friend Paul Carrad's home in Blackrock instead of having separate stag and hen's nights.
The ceremony will take place on the beach under an archway of frangipani and greenery at 3pm on Friday local time.
Pumipi said although they were already fully committed to each other, she and Jones were "excited to make it official".
"I've had several years of being introduced as 'Shane's partner' I can't wait for the day now to be 'Shane's wife'. That always was a little bit of a bug bear for me so that's the part that I'm really looking forward to so it's more formal.
"Once you become that official husband and wife I think you sort of go over and above."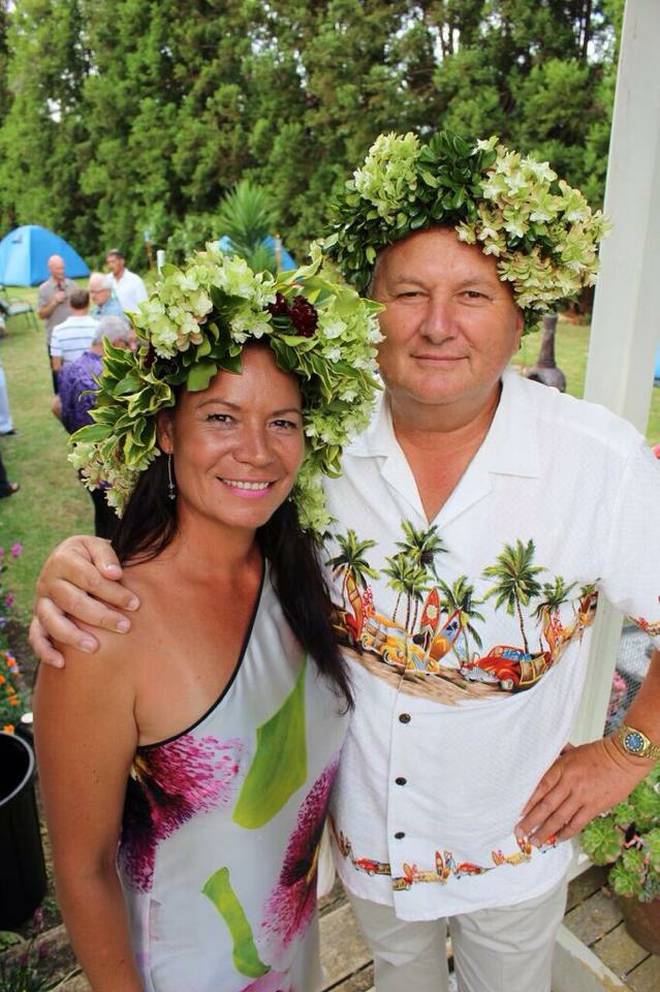 Friday's wedding will mark both Pumipi and Jones' second marriages.
Jones, who is 58, said they were "bringing a lot of experience and, one would hope, obvious maturity".
In 2014, Jones acknowledged to the Herald on Sunday that he was still married to his first wife when he and Pumipi got together three years earlier.
The pair got engaged while holidaying on Lola Island, in the western Solomons on New Year's Eve last year.
• Read more: Former Northland MP Shane Jones pops the question
Jones had suggested to his fiancee that they wed on a marae in New Zealand, but Pumipi insisted on a destination wedding in Rarotonga.
Jones, who was born and raised in Northland, said the wedding would be very different to that of average Kaitaia resident and he and his new bride would probably spend the next six months paying it off.
Former chief executive of the Maori Fisheries Commission Peter Douglas will MC the reception and both Peters and Barker will make speeches.
However, when it came to marriage advice Jones said he would be reluctant to accept any from his fellow politicians "given that their batting record is not the flashest".