BMX champion Sarah Walker has tested her nerves by riding around the edge of New Zealand's tallest building - Auckland's Sky Tower.
Walker, a silver medallist at the 2012 London Olympics, navigated her bike around the 192m-high SkyWalk circuit five times today to celebrate 10 years since the attraction opened.
Despite being tethered to the building the ride got her blood pumping, the 29-year-old said.
"Getting out onto the ring it felt as if I was about to start a world championship race. Every time around was scary, I think it almost got more scary as my brain realised what I was actually doing," said Walker, who walked the circuit earlier in the year.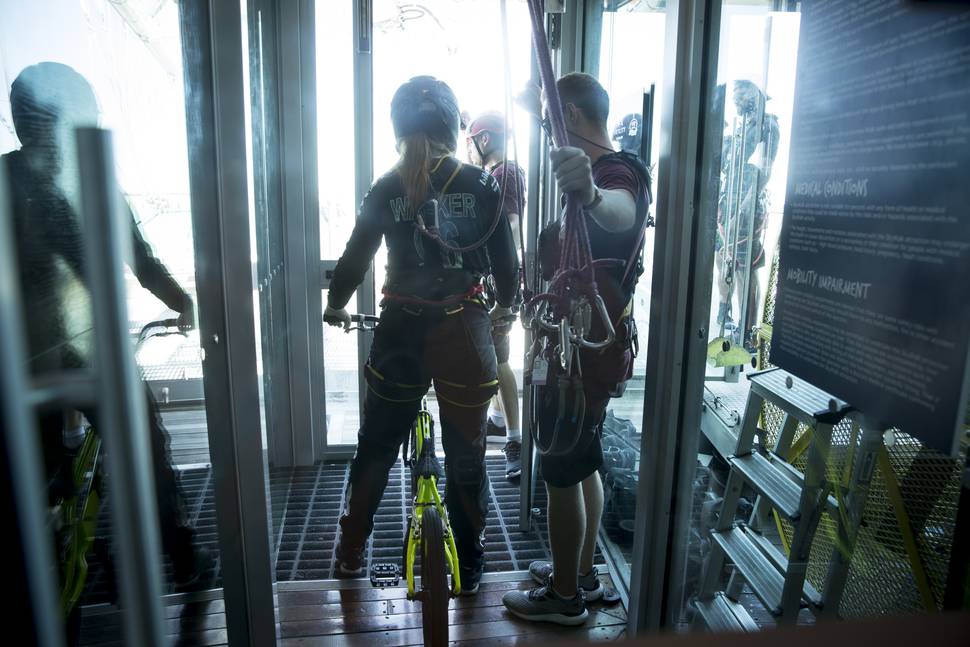 AJ Hackett Bungy New Zealand managing director and co-founder Henry van Asch, a former New Zealand mountain bike champion himself, said he couldn't think of a better way to celebrate the SkyWalk experience's 10th birthday.
"At Bungy we're all about challenging people with new experiences, and while most people would find the walk itself a challenge, Sarah has taken it to another level today by riding around it."