An Auckland real estate agent has been found "lacking in honesty", censured and fined $500 after a divorced pensioner's three-year probe into the sale of her Avondale house.
An original complaint by Noeline Collins to the real estate watchdog was knocked back in 2015, but the determined retiree lodged another last year after discovering an email that proved her agent had not been authorised to sell her home.
Thanks to the intrepid 78-year-old's detective work, the Real Estate Agents Authority (REAA) now says New Lynn Harcourts agent Ying (Ian) Zhang was likely "agitated and applied pressure" on Collins when he had her sign a listing agreement hours after the sale took place.
Collins sold her five-bedroom Great North Rd home of 17 years through Zhang in September 2014.
It was purchased by Yong Bo Fu of YB Property Investments Ltd for $675,000 - $55,000 below its then CV.
Soon after, Collins tried unsuccessfully to cancel the deal, as she felt she'd sold for below market value - a claim later dismissed.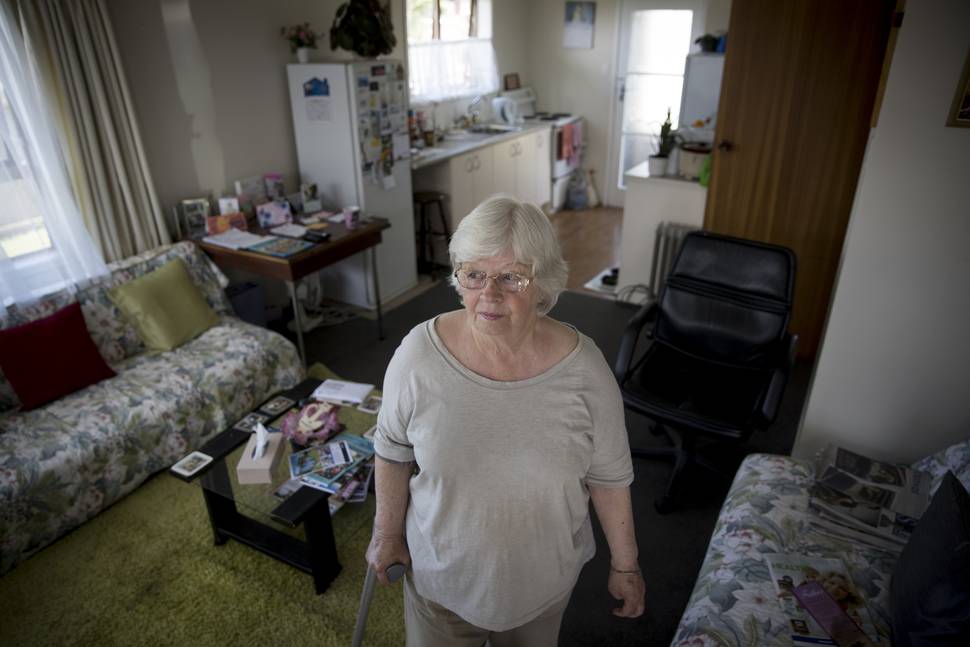 She filed an unsuccessful REAA complaint alleging Zhang had applied undue pressure and had not been authorised to sell her home because a valid listing agreement was not in force.
Zhang denied any wrongdoing, telling investigators "senior people" required more patience and respect and he would "never be pushy".
Collins said she repeatedly told Zhang that Fu's final offer was too low, but eventually signed the contract after she "panicked" and became flustered.
"I don't know how I ended up signing it but I did. They can be persuasive I suppose. I don't know how many times you can say no."
A 2014 letter from Dr Mahat Vather said Collins suffered from anxiety and depression and was "extremely distressed at having had to sign a document under duress".
Collins sought legal advice and even delivered a letter to the purchasers' solicitor appealing for them to stop the sale, but it eventually went ahead.
Then in 2015, the REAA threw out her initial complaint, saying there was no evidence of Zhang applying undue pressure and that he had been authorised to sell her house.
Undeterred, Collins filed a second complaint against Zhang in September last year.
She had discovered an email to Zhang dated June 20, 2014 which proved she had canceled her Harcourts listing agreement months before the sale contract was signed.
The email was never disclosed by Zhang during the initial investigation.
The REAA launched a new inquiry. In a decision of the Complaints Assessment Committee dated July this year, it again cleared Zhang of putting Collins under undue pressure when she signed the sale contract.
However it found him guilty of unsatisfactory conduct for selling her house without the required listing authority.
"It is unfortunate given the age of the Complainant that the Licensee's memory of the cancellation email failed him in the earlier investigation. The Committee found the conduct and the approach to the original complaint and investigation to be lacking in honesty and cooperation."
Zhang was likely "agitated and applied pressure" on Collins to sign a new listing agreement when he realised the necessary contract was not in force hours after the sale.
Collins had sought a commission refund and thousands of dollars towards her legal costs, saying the protracted saga had caused her immense stress and mental anguish.
However, in a subsequent penalty decision, the REAA declined to order any refund, saying Zhang's breach was only technical, and had not caused Collins any financial disadvantage.
He had worked hard to sell her property over 20 months and secured a fair market price.
Both Zhang and Harcourts declined to comment when approached last week.
However, Zhang's written response to the 2014 complaint said Collins "made up her mind to accept the offer" after seeking independent legal advice.
"I went to her house and she signed the contract happily."
Collins had second thoughts about a week later, Zhang wrote.
"She started blaming me. She said that I cut her price down and she lost money because of me. I said to her that it was her who made the decision. I didn't do or say anything to force her."
Zhang said he worked in strict accordance with relevant regulations and the code of conduct.