Little boy's enthusiasm to see the elephants nearly killed him.
It was an escapade most children dream of.
Scrambling over the wall separating Auckland Zoo's elephant enclosure from the public, young Mike Duthie was breathlessly close to having a private encounter with the huge mammal.
It was 1995, Duthie was 4 years old, and keen to get a better view of the elephants while his dad's back was turned.
But excitement turned to terror when he plummeted 4m into the enclosure, landing near a moat.
It's not a story Duthie tells often - "In the right circumstances I'll pull it out"- but he is divulging the tale for Starship children's hospital's 25-year birthday celebrations, which culminated this week.
A spokesperson for Auckland Zoo was reluctant to bestow on Duthie the dubious honour of being the only child to fall into their animal enclosures, but struggled to think of other examples and agreed the escapade was "very unusual".
It was also traumatic.
Upon his landing Duthie cracked his skull on a rock, essentially caving it in, he told the Herald on Sunday.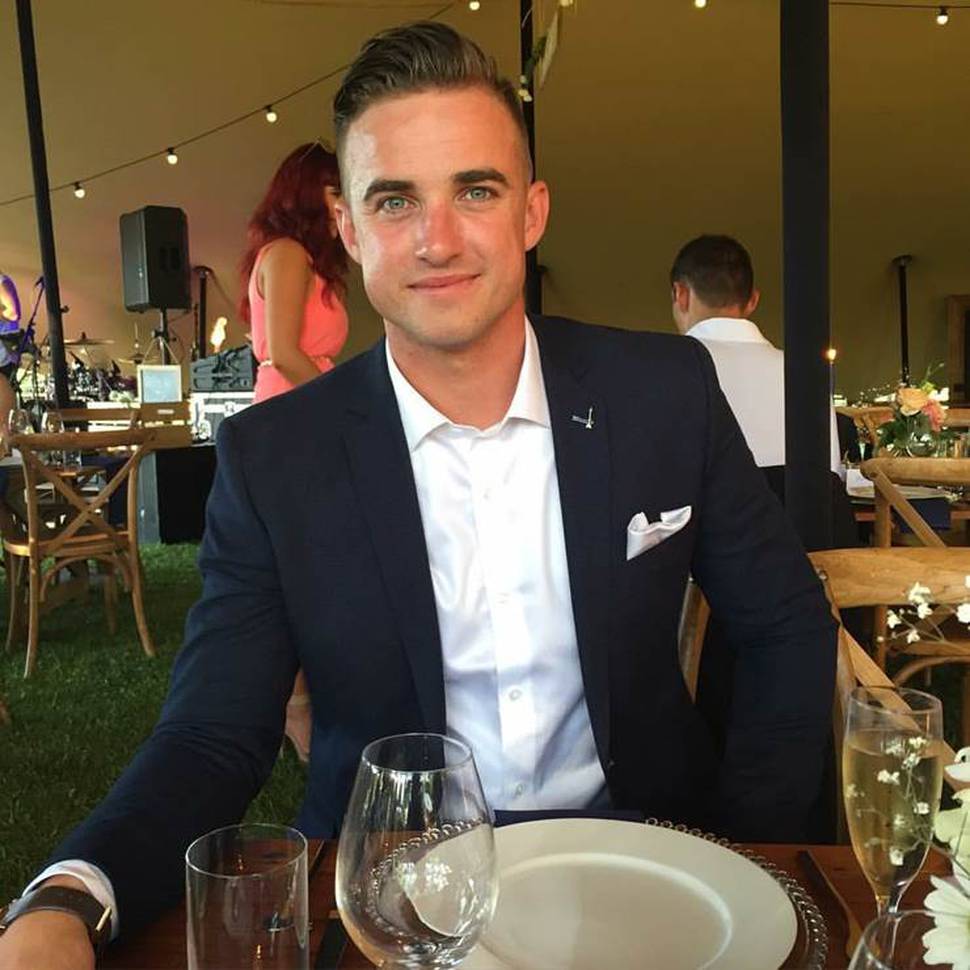 With spinal fluid leaking out of his ear, zookeepers and Duthie's father leaped into the enclosure to help the boy while ambulances were called.
He was taken to the recently opened Starship Hospital, where he was diagnosed with a brain injury.
The outlook wasn't good. Doctors were unsure if he would walk or talk again.
Duthie was in a coma for a fortnight, and required years of therapy from a clinical psychologist, a speech and language therapist, physiotherapist and occupational health therapist.
His schooling was delayed, but eventually Duthie recuperated, attending school full time by the age of 11 and going on to complete an arts degree.
He now works for Lotto, and says his recall of the fall is foggy. What is a vivid memory, however, is his return to the zoo a year later, where staff provided a behind-the-scenes look at all the enclosures.
Finally, Duthie was able to meet the elephants.
"I was not fearful at all, being as inquisitive and adventurous as I was," Duthie says.
"By then I had to wear a helmet basically whenever I was outside, just in case I hit my head again."
Duthie knows he's lucky compared to other "harrowing" cases where children have fallen into enclosures.
Last year in the United States a 3-year-old fell into a gorilla enclosure at Cincinnati Zoo, prompting zookeepers to shoot the gorilla to save the boy. And in 2012 a 2-year-old died after falling into the wild African dogs enclosure in Pennsylvania.
Duthie says he's "incredibly grateful" to the hospital's staff who cared for him during his recuperation.
"I'd just like to make a point about how amazing the staff there are. I was incredibly well cared for. A lot of what they do there goes unsung, and it really shouldn't. They're real heroes."
Saturday marked the end of the year-long celebrations Starship Hospital and Starship Foundation held for its 25th birthday, including a special Through the Looking Glass ball at Spark Arena, sponsored by Barfoot & Thompson, which raised more than $530,000 for Starship initiatives.
Starship Foundation chief executive Brad Clark said the funds would be used for research, advancing their medical technology, facilities and staff training.
Last year Starship, which sees patients ranging from premature babies to teenagers, had 125,359 patient visits, and cared for 1200 children in intensive care.
Opened in November 1992, the hospital was the country's first built specifically for children and young people, and was named after the design of the building.
Highlights over the years include the opening of a renovated haematology and oncology ward in 2009, and the refurbishment of its neuroservices and medical specialty wards in 2013. In 2015 it upgraded its operating rooms.
Thanking Barfoot & Thompson, Clark said the celebrations raised a "phenomenal" amount for the hospital. "[It] set us on the path to a brighter, healthier future for New Zealand's children."