A Kiwi has travelled halfway across the world to make a life-saving donation to a friend in need.
Gerard Murphy was wheeled into surgery at Abbott Northwestern Hospital in Minneapolis this week after travelling 13,000km from New Zealand to donate his kidney to Minnesota friend Kathy Kehrberg.
Murphy's wife Lyn said she and her husband had completed 10 Ironman triathlons between them and cycled thousands of miles across the world, but donating a kidney was the most satisfying thing they had ever done. She is keen to donate her own when they get back to New Zealand.
"We've all got two kidneys and one is spare. You can survive on 25 per cent of one kidney. When you donate a kidney your remaining one actually increases in size so you end up with 75 per cent function, not 50 per cent," Lyn told the Herald.
"It should not be a problem. They really are a spare thing and there are so many people who need them."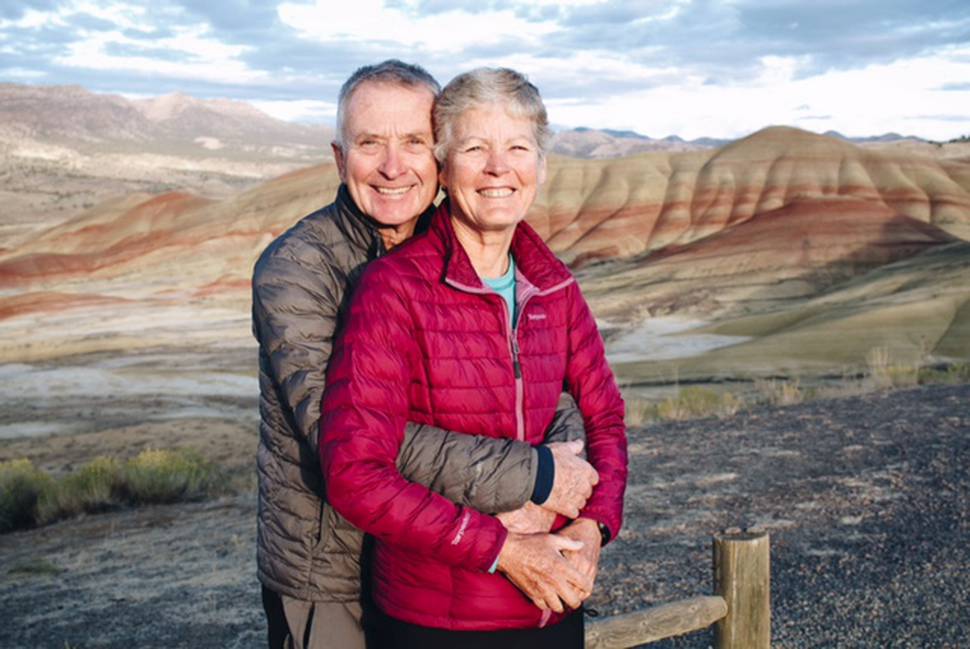 The unlikely story began 15 years ago when Murphy and his wife Lyn met Kehrberg and her husband Kent while bike riding.
Over the years, the friendship has blossomed, with the couples exchanging Christmas cards and meeting up every few years for their long-distance biking group.

But almost 10 years ago, an autoimmune disease damaged Kehrberg's kidneys. The disease saw her kidney function drop to 10 per cent in 2016, with her doctor suggesting she needed a transplant.
Faced with up to an 8-year wait for a cadaver kidney, the 72-year-old began the search for a living donor.
After discovering he was too old to donate, 72-year-old Kent put out the word on social media, at the couple's church and in their annual Christmas card.
When the Murphys read the card they immediately knew what to do, Lyn said.
"We just looked at each other and thought if it was us we'd want someone else to step up. If we want someone to do it for us we want to do it for someone else.
"Kathy would give anything to anybody. We just knew we had to help out because we could."
The Murphys had planned to travel to America this year anyway and spend four months cycling across the country, so they decided to tack the donation on to the end of it. They cycled close to 7000km before arriving in Minneapolis for the operation.
Both Murphy, 64, and Lyn, 62, volunteered to donate a kidney and they were found to be healthy and compatible. Murphy decided to step up.
"If you see a butterfly stuck in a cobweb, you're not going to leave it there," Murphy told Minnesota newspaper The Star Tribune.
Murphy should be back to full health in around four weeks.
Kathy told The Star Tribune she was blown away by the offer.
"We said, 'Are they nuts?' It just seemed unreal," she said. "I felt most unworthy."
Following the surgery this week, Kehrberg said it was almost impossible to repay Murphy for the life-saving donation.
"I feel blessed," she said.