Former Prime Minister John Key has paid tribute to Lewis Moeau, who served as Key's cultural adviser from 2009 until the end of last year, saying he would miss Moea greatly.
Moeau died yesterday in his family home in Auckland after a career with the Ministry of Maori Development and who then served as a cultural adviser to the Governor-General and Prime Minister.
Moeau had accompanied Key to events such as the Ratana Pa commemorations and advised on Maori protocol as well as translating speeches in te reo Maori.
Key said news of his death was very sad.
"It was a privilege to work alongside Lewis in my time as PM. As my cultural adviser he was deeply knowledgeable and respectful of the Maori and Pakeha cultures. Along with anyone who got to meet and know Lewis I shall miss him greatly."
Moeau was the introduction to New Zealand for many visiting dignitaries, taking part in powhiri for the royals including Prince William and Prince Harry, world leaders including Chinese Premier Xi Jinping and German Chancellor Angela Merkel as well as former US Vice-President Joe Biden last year.
Moeau was a distinguished public servant and Companion of the Queen's Service Order, with a career spanning more than 60 years.
He started at the Department of Māori Affairs and served at Te Puni Kōkiri (as it is now known) for more than 25 years.

During the 2000s Moeau was chief negotiator through the Rongowhakaata Treaty settlement process, and then chairman of the Rongowhakaata post-settlement governance entity.

Minister for Māori Development Te Ururoa Flavell said Aotearoa had lost a tohunga and dedicated servant of the people.

"This special koroua from Te Tai Rāwhiti looked after the world's kings, queens, presidents and prime ministers when they came to our shores.

"But first and foremost he was a man of his people, Tūranganui-a-Kiwa, Rongowhakaata, Ngāi Tāmanuhiri, Te Aitanga ā Māhaki and Ngāti Rongomaiwahine.

"Lewis's diplomacy, sensitivity, clarity and humour were a critical part of getting through that time. Never once did he falter," Flavell said.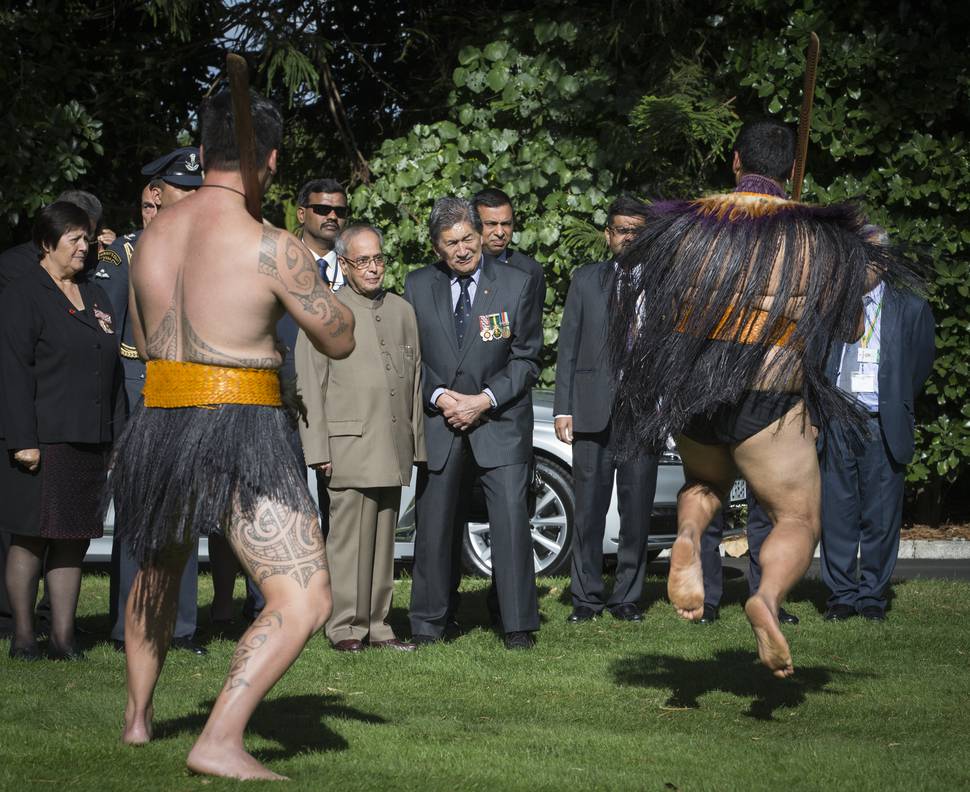 Moeau was also a master of te reo, and shared his expertise among his people and throughout the public service.

Te Puni Kōkiri chief executive Michelle Hippolite said she would always be grateful for the calmness and mana he brought to the organisation.

"Pāpā Lewis was a calm and humble man with great integrity. Over the years, he served our paepae with dignity and honour, and we will miss him dearly," she said.

"There are very few people that are able to traverse, navigate and contribute to te ao Māori and te ao whānui as effectively as Lewis has. His ability to bring people together for a common purpose is his legacy, one that we at Te Puni Kōkiri will continue to uphold."
Moeau was being returned to his people at Manutuke today and will lie at Pahou Marae. Arrangements for his funeral are still being finalised.