Armed police attended an incident in Greenlane this afternoon after a report of a person with a firearm - which turned out to be an air rifle.
Senior Sergeant Nicholas Poore, of Auckland City Police, said they were called to the incident at approximately 1.15pm after police received a report that a member of the public had what appeared to be a firearm.
Acting senior Seargeant Jared Evans said they had now found the man who was seen with a weapon and it was an air rifle.
Police would hear his side of the story before deciding whether to confiscate it and are yet to ascertain whether charges will be laid.
Evans said the firearm was initially reported to be a rifle so the police took it very seriously.
"Once we made it safe for the public we went in there in a systematic, tactical fashion and came across a male with an air rifle.
"He is being co-operative."
A resident of Karetu Rd said police had earlier warned him to stay inside his home.
Officers had been stationed on the central Auckland street for approximately 45 minutes.
There were quite a few police in attendance and the road had been blocked off, he said.
Another local, James Williams, saw a van full of Armed Offenders Squad officers and another police vehicle with dogs and an open boot drive down a side street. He said a St John Ambulance vehicle was also present.
All the police were armed with guns, he said.
"The cops look like they're getting pretty serious. But there hasn't been any action so far.
"Whatever it is must be something decent.
"We don't get cops with guns in Epsom. It's meant to be a safe neighbourhood."
Williams said he also heard police using a megaphone.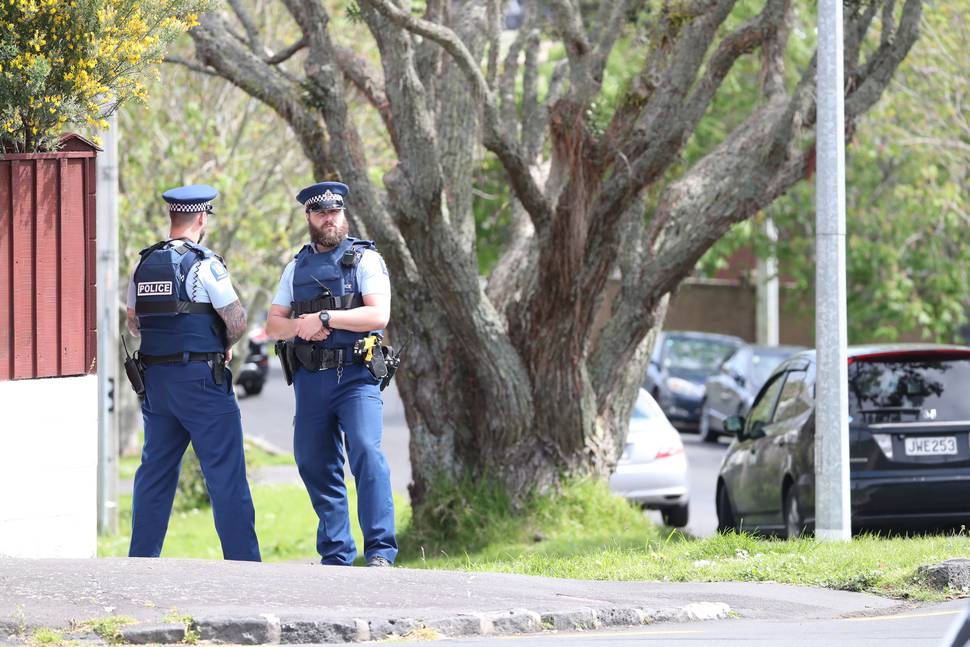 Police units including the Eagle Helicopter responded to the incident and police were speaking to a number of people at the scene to establish the circumstances surrounding the event.
The area was cordoned off while investigations continued, but these cordons were removed around 4pm.
A rest home employee, who couldn't get to work due to the cordon, said she received a text from her boss saying that the police had stormed a property.
Police thanked the public for their patience while they dealt with the incident.